Short Title
Heart-y Crafts for February
Celebrate Valentine's Day and National Heart Month with these heart-themed crafts and activities for kids and teens.
We all know that February is the month to celebrate Valentine's Day, but did you know that February is also National Heart Month? Both celebrations provide opportunities for creative craft programs for teens.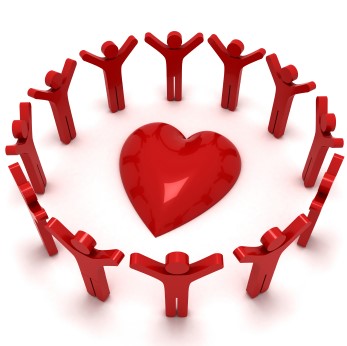 Here are some other fun heart related crafts, recipes and activity ideas: 
Vintage Valentine Crafts: This site offers a variety of Valentine crafts "with a touch of Victorian romance." The lacy love letter box is not to be missed.
DIY Heart Song Boxes: Courtesy of the Graphics Fairy, these lovely heart-shaped boxes will be coveted by your teens. 
Red Hots Candy Jar: Fill up a jar with cinnamon hot candies and place a note on the jar that reads "You're So Hot!" It's as easy as that.
25 No-Bake Heart Treats: "Baking" in the library is easier when you don't need an oven. Try these no-bake treats with your teens.
Share the Love Desserts: More no-bake treats to satisfy teens' sweet tooth.
Heart Pumping Activities and Games: For younger kids, check out the American Heart Association's website.
Sounds of the Heart: Another program idea for the younger crowd. Lead kids in constructing a stethoscope and investigating the sounds of the heart.
If you want to go the extra mile, you could dye your hair red for the month of February (use temporary dye if you're not ready for a long-term commitment). You could also ask your teens to wear red in honor of heart health. Get creative!
Tune in next month for more tips and ideas on teen programming from Mrs. Librarian Lady!