Local history is programming gold. You just need to know where to look.
Like Sam Cooke, I don't know much about history. That's where the comparison ends. Mr. Cooke was a wonderfully talented and charismatic individual, I am not. Even though I don't know as much about history as I'd like, I (like many other individuals) won't turn down the opportunity to discover more. I suppose that may be one reason why history programs have been so successful at our library, especially local history programs. I discovered this by accident a long time ago and would like to take the time to share with you the story. Especially since these programs are-low maintenance, low-cost and a great way to engage the community on different topics.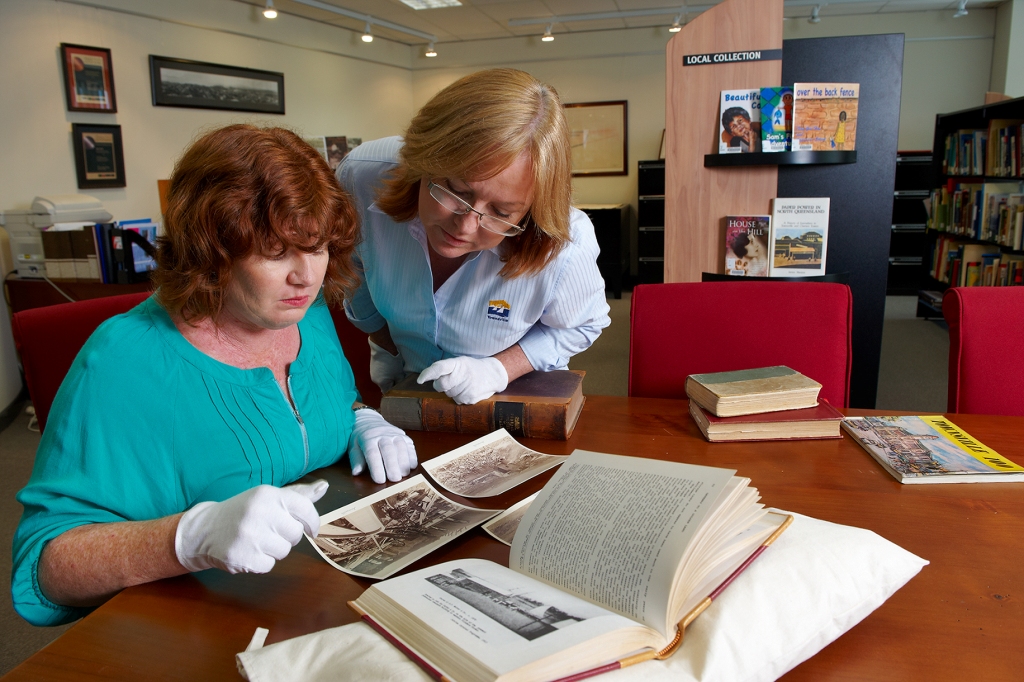 The "Howser effect"
The first local history program I can remember putting on was about California's 1915 Ridge Route highway. I had met a local author named Harrison Irving Scott through my work with the Torrance Historical Society. He had just completed a novel titled "Ridge Route: The Road That United California." He gave me a copy to review, and I was rather impressed with the quality and depth of the research in it. In its day, the little-known road was considered an engineering wonder and played an instrumental role in squashing many attempts to divide California into two separate states. Fascinating as the topic might be, I was a little reluctant to host a program about it — at least until Harrison told me he was profiled on "California's Gold" with Huell Howser on our local public television station. It turns out this particular tidbit of information held a lot of cache. I was confident that putting "as seen on Huell Howser's California's Gold" on our event fliers would attract a large audience.
For those of you who don't know who Huell Howser is, he was the host of a human interest show produced by KCET in Los Angeles and a virtual rock star of California public broadcasting. "California's Gold" would showcase hidden gems throughout California. The show would feature Huell interviewing a local representative of a historical institution. While this may sound mundane, Huell had an extraordinary way of making the seemingly unexceptional exciting and worth checking out. With his folksy manner and casual style, he engaged people in a way that got them to open up about their passion. By the end of each episode you would find yourself saying something like, "You know, I've always been meaning to visit that fallout shelter in Toluca Lake." Invariably, these places would benefit from what I call the "Howser effect." Not only would they get an uptick in interest, but because the show ran constantly, people are forever trying to find these obscure places, which quite possibly don't exist anymore. When he passed in 2013, these local institutions lost a champion and an advocate.
Local history = programming gold
When I scheduled a book talk with Harrison, I was amazed at the turnout. We filled the room with patrons who were genuinely captivated with the presentation. Some even stayed late to share their own road stories. But the tale doesn't end there. Like Huell, I discovered programming gold in local history, and there was plenty of it to be found. There are a veritable cornucopia of authors, organizations and societies who are tackling all forms of history. What makes matters even better is these wonderful people have stories to tell and we have the type of community that likes to hear about them. They are the experts in their field. They are passionate, and libraries are an excellent forum to share their knowledge.
Connecting to your local history
Where might you find local history programs? I would recommend two primary methods. First, network with local organizations. The most obvious, of course, are local historical societies and museums. We are fortunate to have several around us in the area, which includes Torrance Historical Society and Museum, the Olmsted District Preservation Association and the Western Museum of Flight. Once you locate these groups, you might start by contacting their boards, attending their meetings, becoming a member or subscribing to their newsletter. In addition to becoming familiar with each group, they provide an excellent way to network with your community and expand your programming reach.
In my experience, these local partnerships have only been beneficial for the library. They have sponsored, collaborated, promoted and advised on library programs. Reaching outside of our community, we have joined forces with the Japanese American Historical Society of Southern California (Gardena), the International Surfing Museum (Huntington Beach), the International Printing Museum (Carson) and the Culinary Historians of Southern California (Los Angeles).  In addition to providing great programming resources, they also offer a great audience. For example, when partnering with local history groups and museums, they will often distribute our publicity to their members.
Find the publishers
The second method for finding local history programming is to contact publishers who specialize in historical work. One of my favorites is Arcadia Publishing. We have hosted several programs highlighting local historians and authors who have published their material through Arcadia Publishing including "Farming in Torrance and the South Bay Los Angeles's Historic Ballparks," "Mexican American Boxing in Los Angeles," "Chinatown in Los Angeles," "Sawtelle: West Los Angeles's Japantown," "Central Americans in Los Angeles," "Early Warner Bros. Studios" and the "RMS Queen Mary." Not only has Arcadia put me in touch with authors, they have also sent publicity material. Another excellent publisher to work with has been Angel City Press. We partnered to present wonderful programs such as "Knott's Preserved: From Boysenberry to Theme Park," the "History of Knott's Berry Farm," "Rock 'n' Roll Billboards of the Sunset Strip" and "Inventing L.A."
I would like to encourage you, if you haven't already, to reach out to your local history organizations and museums. I am not saying the old days were necessarily good, but they are something many of us shared and something that affects us, our families and our community. They are something that we can now look back on with something we did not have then, which is perspective. While you are mining programming opportunities in your own back yard, you may, like Huell and I, find some gold.
Audience
Adult
Community Members
Older Adults / Seniors