Short Title
If You Feed Them, They will Come
Feed your community's stomachs as you feed their minds.
Think food programs are too pricey for your library? Think again! The Leesburg (Fla.) Public Library is successfully hosting an ongoing series of culinary programs without breaking the bank. We've partnered with several local businesses, organizations and writers to bring our community this delicious series of programs. The programs feature cooking demos, health and nutrition classes and even put an edible spin on youth and teen programs. Here are some food programs you can try at your library:
Cooking Demos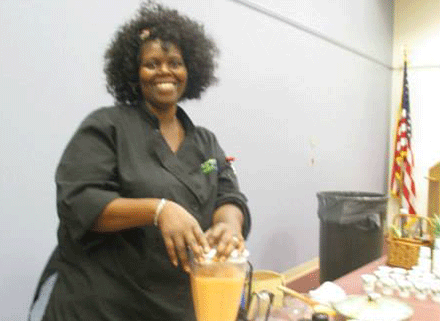 Do you enjoy cooking shows but wish you could smell the food sizzling in the pan? Want to taste the food at the end of the show? If so, then you should invite local chefs to demonstrate cooking techniques to your patrons. At the Leesburg Public Library, we've had local chefs and cookbook authors share kitchen tips, tricks and anecdotes while preparing meals in front of a live audience. Generally, patrons can try a bite of the food at the end of the program. Cookbook authors have also been invited to demonstrate their recipe. This program is mutually beneficial for the library and guest presenters, as the library hosts a fun program and presenters can sell their books or promote their restaurants at the end of the program. Coupons are often distributed. In exchange for the publicity, these chefs and authors donate their time to the library. Our Friends of the Library group covers the cost of the food. Many of our food programs tie in with the seasons or holidays such as summer salads, Christmas cookie decorating and Latin fusion for Hispanic Heritage Month.
Monthly Classes with a Food Critic
Ever had an unanswered cooking question? Learn about everything from crockpot cooking to the safe handling of poultry. Our library has partnered with a local newspaper's food critics to provide monthly classes on a variety of topics. These classes include a cooking demo and a tasting, as well as the journalist's own brand of local humor. We've received a lot of help from a variety of sponsors – local markets, kitchen stores and culinary schools – that have all donated food and supplies. By partnering with a local reporter, these programs get great publicity, thus allowing us to get additional sponsors to donate food. For instance, in February we held a chocolate class. This tasty class was sponsored by the Florida Strawberry Growers Association (FGSA). Participants not only got to make their own chocolate-dipped strawberries, but got to try a newly developed berry and provide feedback for the FSGA farmers. The FSGA also donated fans, oven mitts and other promotional materials to be given to attendees.
"Fear Factor" Foods
If your community's taste buds are more adventurous, then a "Fear Factor" foods program may be right for you. We started this program as a teen event during Summer Reading 2013. It has since proven so popular that we are now offering it for all ages biannually. Participants can dine on everything from armor tail scorpions to hibiscus flowers to Vegemite at this event. Not only will patrons get to dine on these delicious (and often disgusting) delicacies, but the host can provide facts and trivia about each food and the country it comes from. It doesn't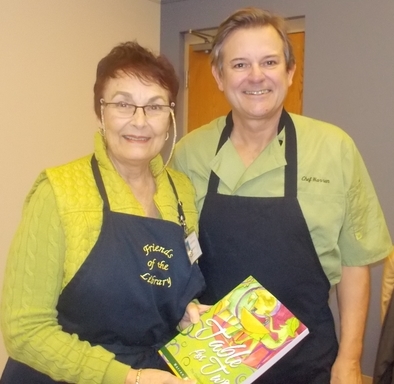 require a lot of knowledge to do this sort of presentation; I just use Google and a PowerPoint. Participants who eat everything are awarded a "Stomach of Steel" certificate. Local restaurants can also donate gift certificates for the winners. For those who can't stomach bugs, we instead offer seating to view the event. It is also a popular program for spectators.
Other Partnerships
The library has also partnered with the state university's local agricultural office for programs on gardening programs such as growing your own vegetables and herbs. The agricultural office has also presented programs on everything from diabetic nutrition to gluten-free grocery shopping to cooking for children with special needs. This partnership is an ongoing one that benefits the library greatly and at no cost.
If you're ever in the area, feel free to stop by one of our culinary programs. I'll be sitting in the back, not eating the bugs.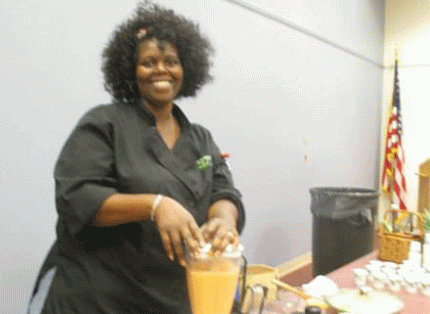 Audience
Adult
Older Adults / Seniors