Short Title
Fin Lit: Intimidating & Important
Financial literacy will never be simple. Focus your fin lit programming on topics that relate to your patrons. 
I feel like I should start with a disclaimer: I am not a financial professional. I am a librarian.
What knowledge I have related to this topic was gained through my acquisition of an MBA and research into libraries' current, and potential future, support of financial literacy. Specifically, I have spent considerable time exploring popular personal finance literature, the personal finance resources most visible in public libraries' collections, and how libraries' collections and programming in this area compare/contrast.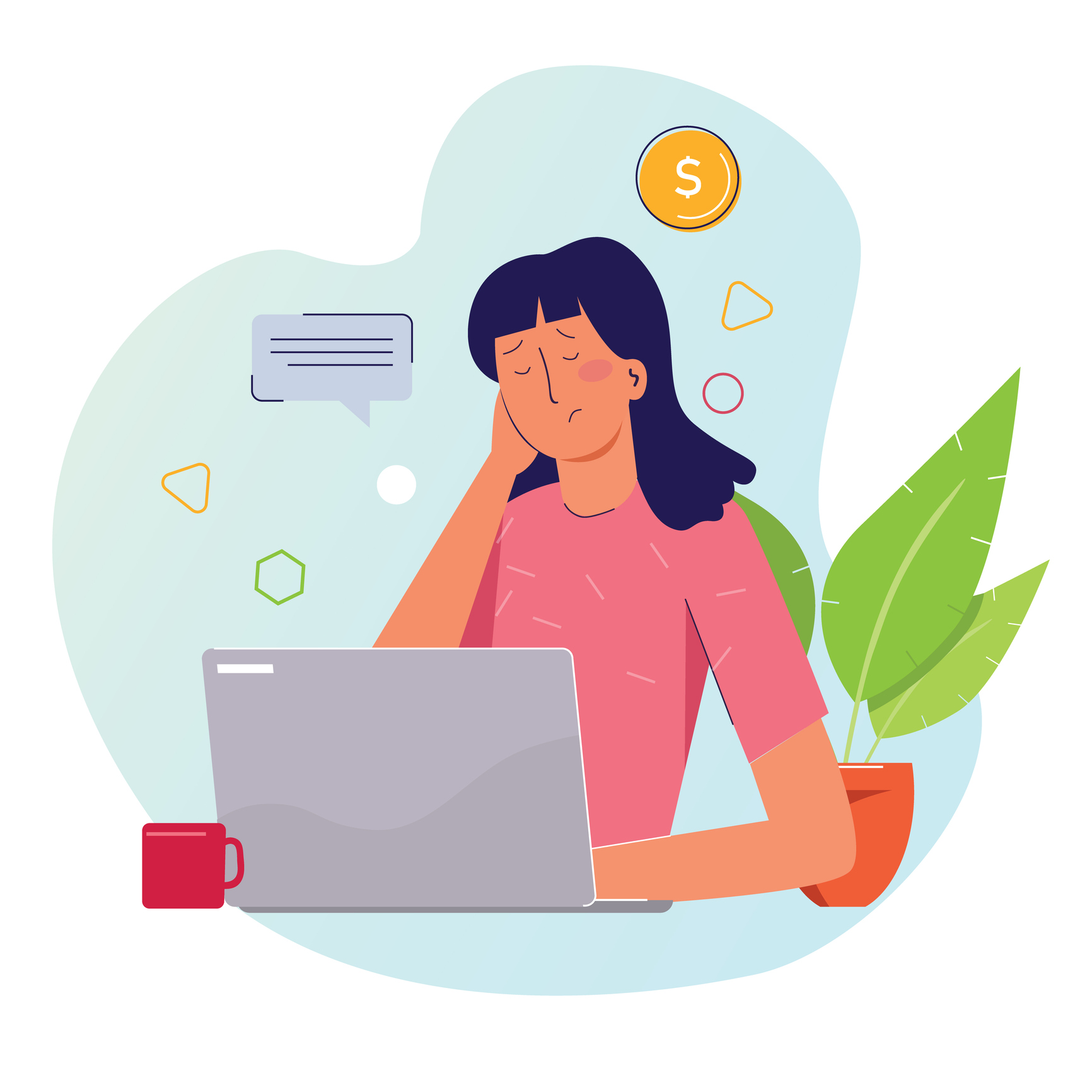 I think the No. 1 thing I have learned through all my reading and thinking on this subject is that financial literacy in the library is never going to be simple. For every individual patron you encounter, there will be a mix of personal situation, personality and preferences that make no two financial circumstances the same.
But just because it isn't simple, doesn't mean you can't make it easier for yourself and your patrons and, luckily, it is never our role as librarians to provide tailored financial advice.
Why it's such a difficult topic
There are three factors that are foundational to how we build financial literacy collections and services:
The term "financial literacy" covers an incredibly large number of topics, and we have to decide how many of those we can realistically touch on.
The ultimate goal of financial literacy can vary widely, and the advice that is relevant to a patron will vary just as much.
As there is with all libraries' collections, there is sometimes debate regarding what is "good" financial advice and what is popular advice (these are not always the same thing).
Financial concerns touch on almost every aspect of our lives; thus, financial literacy is a topic that can be concerned with innumerable aspects of living. A widely accepted (and very pared down) list of concerns might include: employment issues, government assistance programs, budgeting, saving, credit, debt, major purchases, investing, retirement planning, insurance and estate planning.
How can we, as librarians, assist our patrons in the world of financial literacy when it can be an intimidating subject for us to even approach?
Make it less overwhelming (for patrons and yourself)
One of the reasons why financial literacy at the library can be so intimidating is because resources or programs simply cannot go into depth regarding every subject area. 
To make providing financial literacy resources a little less overwhelming, my recommendation would be to build the complexity into your collections and to add the resources that focus exclusively on sub-topics as well as those focused more broadly on personal finance.
You can then put more focus on planning programs involving the specific topics of most concern to patrons, based on the demographics of the populations you serve. Focusing library programming on the topics that relate most to YOUR patrons will also assist in addressing the fact that financial literacy can have very different goals depending on the circumstances of the individual, and that most of the written resources tend to address only one or two main use cases. I think of financial literacy as having three main potential goals, based on the individual's current financial circumstances:
Financial independence is when one's passive income stream (usually income from investments) is enough to cover, or exceed, ongoing expenses. Essentially, one could stop working and live indefinitely off their assets. Some of us are hoping to achieve this outcome in retirement, but obviously, as an immediate goal, this is out of reach for many patrons. 
Solvency is the ability to meet all one's financial obligations (usually mostly with active income). It is more likely to be the imminent goal for many. Even so, this goal is generally the purview of the middle class. 
Financial survival is, unfortunately, the goal for many. These individuals aren't worried about having six months' living expenses in an emergency money market account, or debating the tax advantages of retirement accounts. They might be struggling with irregular income, predatory lending, or may be unbanked.
Generally, I've found that personal finance literature tends to address the first two goals, and often public libraries focus at least some of their programming on addressing the concerns more related to financial survival. This is likely essential programming, especially since the literature does not often cover these concerns.  It could be a real enhancement to collections if resources could be found that do address these concerns more fully.
Be aware of different (sometimes controversial) viewpoints
Something to note is that popular financial literature and traditionally accepted financial wisdom may not be in agreement.
The example that most immediately comes to mind, mostly because he is both very popular and very contrarian, is Robert T. Kiyosaki (author of "Rich Dad, Poor Dad," among others). In his latest book, he labeled mutual funds, stocks, bonds, ETFs and savings "fake assets." Whether you agree or disagree with his opinions and advice, there's no denying it is a strong alternative viewpoint on most financial issues. It is at least beneficial for librarians to be aware of these examples of divergent viewpoints in their collections so they can help patrons navigate these resources, potentially to include sources that converse with one another.
I think U.S. libraries are generally doing a good job managing the interplay between financial literacy collections and programming, but I want to commiserate on the fact that it isn't an easy topic to cover and that is okay!
The topic may be too broad and too complex to have easy answers but the best things interested librarians can do is expand collections and programming based on the needs of their particular patron demographics, as well as trying to maintain a solid foundation of resources widely applicable to many, and try to enhance their own financial literacy to the point where they feel comfortable helping their patrons to navigate these resources. I commend public libraries for their work in this sphere.
For more of my writing on this topic, check out the following journal articles: "Financial Literacy Education in the United States: Exploring Popular Personal Finance Literature" (2017), "Financial Literacy Education in the United States: Library Programming Vs. Popular Personal Finance Literature" (2016), and "Financial Literacy Literature in U.S. Public Libraries: Exploring Common Resources in Our Collections" (2021).
Also, I'm a fin lit geek, so if anyone wants to generally talk fin lit, feel free to shoot me an email at faulkner.172@osu.edu.
Ash Faulkner is the business librarian at The Ohio State University Libraries. She has served on multiple committees for the Business Reference And Services Section of the American Library Association.  Her research has focused on financial literacy and libraries' support for entrepreneurs. This blog post is part of a series written by ALA's Financial Literacy Interest Group and sponsored by the FINRA Investor Education Foundation.
Job Functions
Resources and Program Starters