Short Title
Keep Calm and Take a Spa Day
Sit back and relax with these DIY spa ideas for your teens and tweens.
For the past few months, I have been trying to pamper myself a little more than usual. I tend to work long hours and do a lot of running around for work, so when I get home my feet are very tired. I decided to start getting pedicures at least once a month and now my feet feel great and look pretty awesome. My favorite part is picking out the color and then blingling it out with glitter!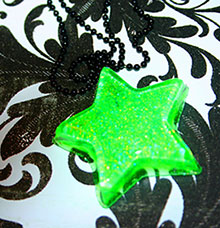 The last time I went into the pedicure salon, I was pleasantly surprised to see a teenage boy getting a pedicure. He and his sister were both getting pedicures while their mom waited in the sitting area. I thought this was the cutest thing I have ever seen! Later on, I reflected on how these two teens were not only pampering their feet, but they were also making lasting memories and bonding over one of the most relaxing and fun things to do! 
When I was getting ready to write this month's blog post, I thought to myself, "Why not come up with ideas for a spa day program for teens that includes activities for boys and girls?" Here's a list of fun activities you can do at your library that tweens and teens will love.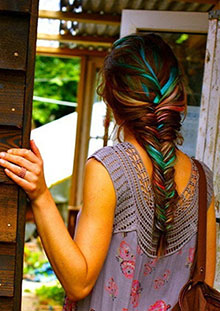 DIY Bath Bombs: Teens will think you are the bomb after making these smellerific pear bath bombs! 
Pumpkin Spice Body Scrub: You'll be tempted to eat this yummy spice-smelling body scrub.
Easy Towel Wrap: Add colorful ribbon and pins to make this terry cloth wrap unique.
Kool-Aid Lip Gloss: Make these sweet-smelling and tasty lip glosses just for fun. They make great gifts, too!
Glitter Slime: Glittery slime is the coolest thing to play with. 
Hair Chalk: These awesome bright colors go on hair and wash right out. They're just so playful and fun!
Any time is a good time to plan a spa day, so I think I'll start planning mine right now. Tune in next month for more tips and ideas for tween and teen programming from Mrs. Librarian Lady!
Audience
Children / Family
Young Adult