Short Title
Knowing Your Strengths: Community Engagement
Now is a great time to take a close look at your library programming team and assess your strengths and weaknesses.
The COVID-19 pandemic brought out some of the very best in libraries. Many of our institutions responded quickly in the face of crisis, finding inventive ways to serve our communities while facing historic challenges.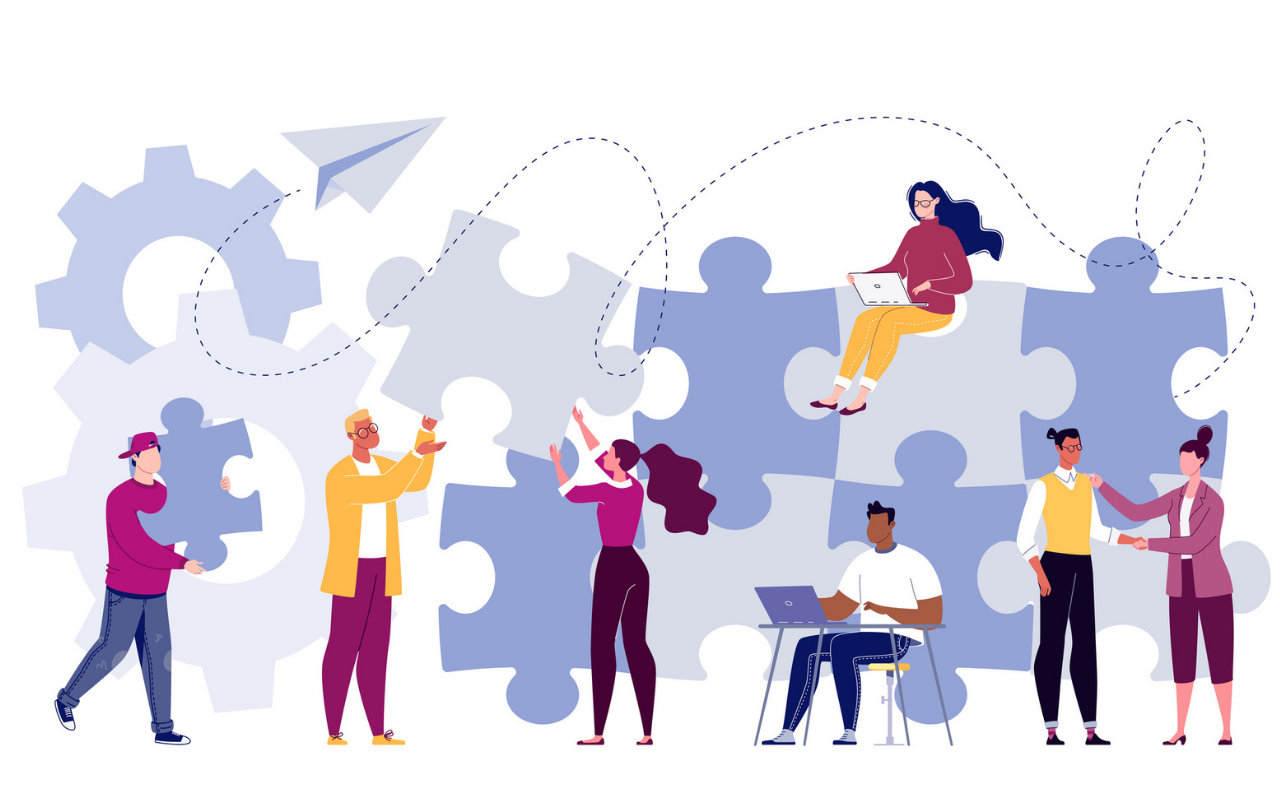 For better or for worse, the pandemic also uncovered some weaknesses. Maybe the experience left you with a clearer insight into the areas where your library could improve. Did your library team have the skills you needed to make swift decisions? Were relationships with your coworkers or partner organizations strained?
As we emerge from the pandemic, this is a great time to take a close look at your library programming team and assess your strengths and weaknesses. Researcher Meredith Belbin provides one model for us to do that.
Engagement vs. outreach
Before we talk about Belbin's work, let's cover a few definitions. Librarians often talk about "community outreach" and "community engagement." What is the difference?
Here are the definitions that we, in the Free Library of Philadelphia's Skills for Community-Centered Libraries team, have agreed upon.
"Community outreach" is the act of building awareness and sharing information about programs, resources, and services with people in a community. Examples include door-knocking, tabling, flyering and phone-banking.
"Community engagement," on the other hand, is the process of building relationships between staff and surrounding communities to empower people to take ownership of their library and its resources. Engagement is an active partnership that serves the interest of local communities and the public good. Examples include getting community members involved in the planning and execution of programming or facilitating conversations in which people can envision what they want out of their library.
Community engagement work requires us to reach out to different partners—from within and outside of the library—to achieve goals and to have as diverse and complete a team as possible in terms of strengths and skills. This brings us to Belbin.
Belbin's team roles
Belbin studies how to manage teams effectively, and his work provides tools to help organizations uncover individual preferences when working on a team. These preferences match with an individual's personally identified strengths that go beyond their actual job tasks and responsibilities. The fundamental idea is that individuals bring unique talents and strengths to a team. These individual strengths are strategically combined with others' unique talents and strengths and leveraged to form stronger teams.
Through his research, Belbin has identified the following roles:
Idea Maker (creative: comes up with unconventional solutions to problems)
Resource Investigator (explores opportunities and contacts) • Coordinator (clarifies goals: promotes decision making)
Team Worker (provides support and encourages cooperation)
Driver (moves team forward)
Monitor/Evaluator (objective thinker: sees all options and carefully evaluates)
Implementer (turns ideas into action)
Completer (attention to detail)
Specialist (technical knowledge and skills)
If you want to strengthen your team — and become a better, more self-aware partner — spend some time with the list above. Ask yourself:
When you participate on a team outside of work, whether it is in a community organization, a faith-based organization, your child's school, or your groups of family and friends, what two roles apply to you? How do you demonstrate these roles? What about these roles appeals to you?
Is there a team role on the list that you can imagine yourself stretching into over time? What steps would you need to take to perform this role? Is there a mentor you could reach out to that could guide you toward this role?
You can also work through these questions with your whole team. By understanding your strengths and preferences, you will gain an awareness of how you can best serve your neighborhood library community.
Ultimately, you can leverage your teams' strengths to create programs and solve issues to best meet the needs of your community.
Download the Skills for Community-Centered Libraries curriculum.
For more information about the Skills for Community-Centered Libraries curriculum, contact Lynn Williamson, chief, Neighborhood Libraries Services Division, Free Library of Philadelphia, at WilliamsonL@freelibrary.org
Audience
Adult
Children / Family
Community Members