Short Title
Let the Students Be the Teachers with TED-Ed Lessons
It's time to breathe some life into our library lessons with the TED-Ed lesson series.
It's February, and that means people in our school district are tired: the teachers, the students, and definitely the librarians. It's time to breathe some life into our library lessons and feel invigorated again with the TED-Ed lesson series.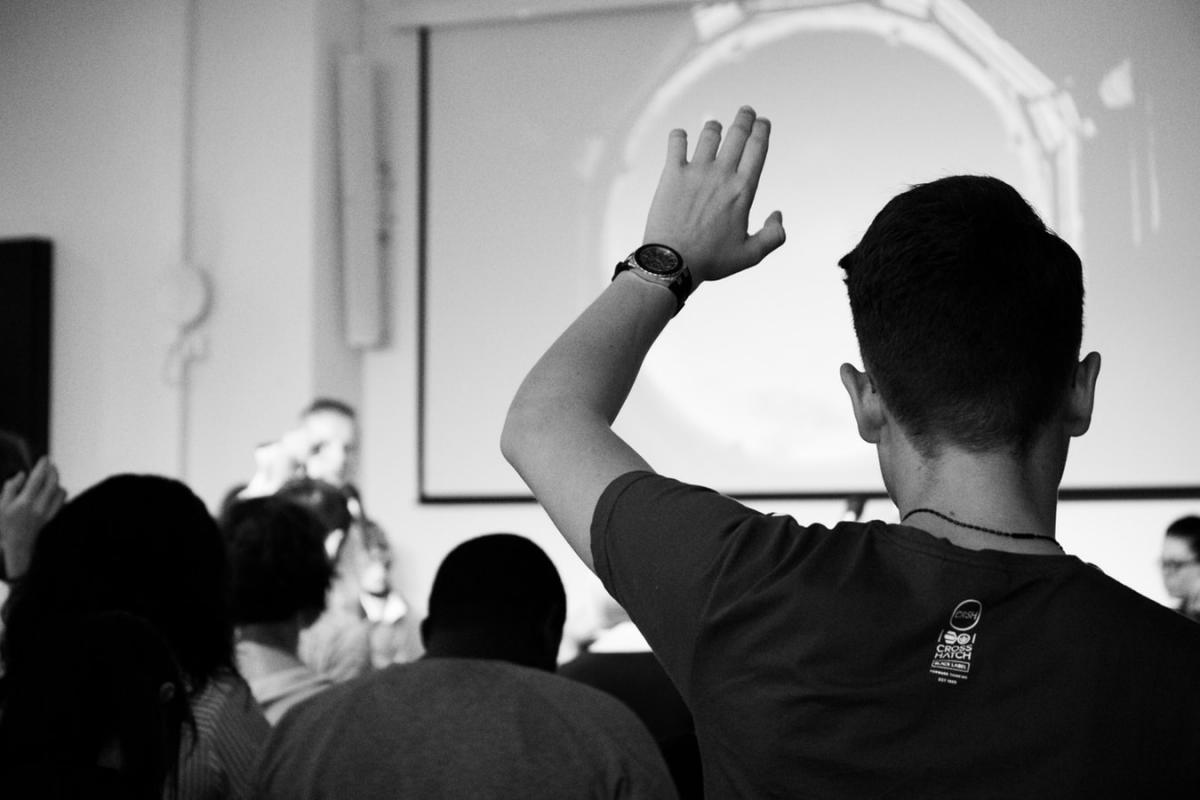 Last year, we shared ideas for student programming in which kids created their own TED Talks. This time, we're going to share how we use TED's free lesson-builder that draws on their wide collection of videos and animation to spark curiosity and ignite learning. 
Lessons Worth Sharing
Will there ever be a mile-high skyscraper? Why does February only have 28 days? Is sitting too close to the TV really bad for you? Can you survive a nuclear fallout?
The answers to these questions and more can be found in TED-Ed's Lessons Worth Sharing. These short video clips are a great way to get students thinking about topics that excite them and prepare them to create their own research question — an integral part of information literacy.  
TED-Ed lessons follow a format where students:
Watch a short video
Think by answering fact-based questions
Dig Deeper to get into the history or go deeper into a topic
Discuss by synthesizing and extending on learning
You can browse existing lessons created by other educators and customize them to fit your needs, or you can create your own lessons to share.
TED-Ed in programming
We've found that the TED-Ed format (Watch, Think, Dig Deeper, Discuss) serves as a powerful inspiration for students to create their own lessons. After introducing students to a few TED-Ed lessons, we ask the young people to generate their own research question, then explore it in a lesson to share with the class, school community or broader community. This type of information literacy programming works well with students in the upper elementary grades through high school.
Here are the steps we use:
Share some TED-Ed lessons with your library classes.
Have students (using the research model for your district) generate their own research question.
Students research and use PowerPoint or Google Slides to create a presentation about their topic. One plus to using PowerPoint: you can record voiceovers and export the slides as an .mp4, and students can generate their own movie.
Students create fact-based follow-up questions for their classmates. We suggest using Kahoot or Quizizz to make it really fun.
Students engage in discussion about the topic with the student who did the research acting as moderator.  
We suggest dividing students into groups of four or five for the discussion and/or having students present to small groups to save on time.
Why does it work? Students learn valuable skills about creating research questions and putting together a lesson for their classmates. They also have a chance to practice speaking and listening skills as they moderate the discussion.
Can't you just feel the winter fog lifting?
Job Functions
Resources and Program Starters
Audience
Children / Family
Tweens and Teens