Short Title
Kansas City Keeps Storytelling Alive
Each November, Kansas City libraries and school districts create a citywide storytime with the Kansas City Storytelling Celebration.
Each November, storytime becomes a citywide event for children and adults throughout Kansas City.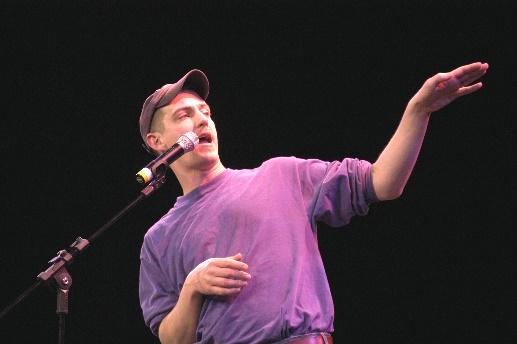 The Kansas City Storytelling Celebration brings local, regional and national storytellers to the city for a four-day event designed to honor and introduce all ages to the art of storytelling. As a longtime celebration partner, Mid-Continent Public Library (MCPL) — along with Kansas City (Mo.) Public Library; nearby Kansas City (Kan.) Public Library; and numerous Kansas City-area school districts — take storytellers into its branch libraries, as well as area schools, retirement and community centers.
Over its 16-year history, the celebration has brought storytelling to 300,000 Kansas City residents. This year's celebration, which was held Nov. 4 through 7, included local and regional storytellers, as well as featured storytellers Baba Jamal Koram, Bell Lepp, Milbre Burch and Olga Loya.
Last year, more than 1,000 people took part in the nine storytelling programs sponsored by MCPL alone, and altogether the celebration reached an audience of more than 16,000 on the Missouri and Kansas sides of the metro. This year, MCPL took take storytellers into a dozen venues.
"Storytelling connects us to our past and provides a glimpse into our futures," said Kimberly Howard, community programming assistant manager at MCPL and a member of the Kansas City Storytelling Celebration's Steering Committee. "The Kansas City Storytelling Celebration is a great opportunity for our community to explore the world of storytelling, and MCPL is excited to continue to provide locations for these wonderful storytellers to tell tales and spin a yarn."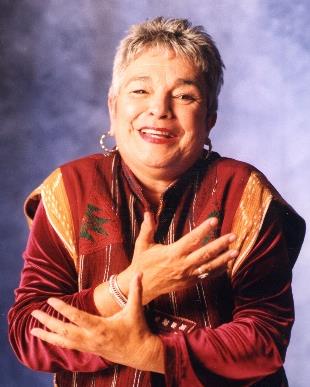 The Kansas City Storytelling Celebration began in 1999 as a way to create healthy dialogue around diversity and community involvement through storytelling. Ranging from traditional Native and African-American tales to urban legends and family memories, the celebration's goal is to create local interest in storytelling, as well as inspire area residents to tell stories of their families and unique communities.
"If it wasn't for the librarians and the schools, this program wouldn't succeed," said Heather Kelly-Perez, community programming coordinator at Maple Woods Community College and community relations coordinator for the celebration.  
While storytelling's benefits to literacy were always apparent, Kelly-Perez said its benefits for younger children have become even more apparent in recent years. While at one time, the celebration's younger audiences were middle school and elementary students, now the celebration includes events for preschoolers, such as preschool and family storytimes at MCPL.
"They just go crazy," Kelly-Perez said of the younger audiences, "They really listen and they ask questions. We ask our storytellers to be prepared for all ages."
For librarians interested in bringing storytellers to their libraries, Kelly-Perez suggests searching out storytelling groups in their area. In Kansas City, the River and Prairie Storyweavers were instrumental in starting Kansas City's celebration and continue to be a partner in the event.
The Kansas City Storytelling Celebration doesn't want storytelling to become a dying art, and each year organizers sponsor workshops to encourage more people — especially younger ones — to take up the charge. This year the celebration has workshops for youth, adults and librarians. Kelly-Perez believes librarians and teachers are perfectly suited to becoming the next generation of storytellers.
"We really have to grow young tellers," she said. "We really look at librarians and teachers to become storytellers. Librarians and teachers know the craft of storytelling. They make literacy come to life."
Audience
Adult
Children / Family
Older Adults / Seniors
Young Adult