Short Title
Libraries Rock: Music Therapy for All Ages
Incorporate the Collaborative Summer Library Program's rockin' theme with a music therapy program. 
Like most of you, I know libraries rock all year 'round. Still, I really love this year's Collaborative Summer Library Program theme, Libraries Rock. 
Public libraries are incorporating music into their offerings in a variety of ways, from circulating unique instruments to building high-tech recording spaces for patrons' use. Music performances are also popular, when space is available. (When brainstorming a new dream library in my last position, I lobbied for an outdoor multipurpose performance space — something I still want.)
Whatever your space and budget restrictions, one rockin' idea to consider is music therapy. Music therapy has long been touted as beneficial for recovering addicts, Alzheimer's and dementia patients, children with cerebral palsy and those suffering from depression. I booked music therapy sessions for my library's teens this summer, and I am already hearing interest for additional sessions geared toward children and older adults. Music therapy fits seamlessly with our library's ongoing wellness programming for all ages since it promotes healthy activities and stimulates creativity.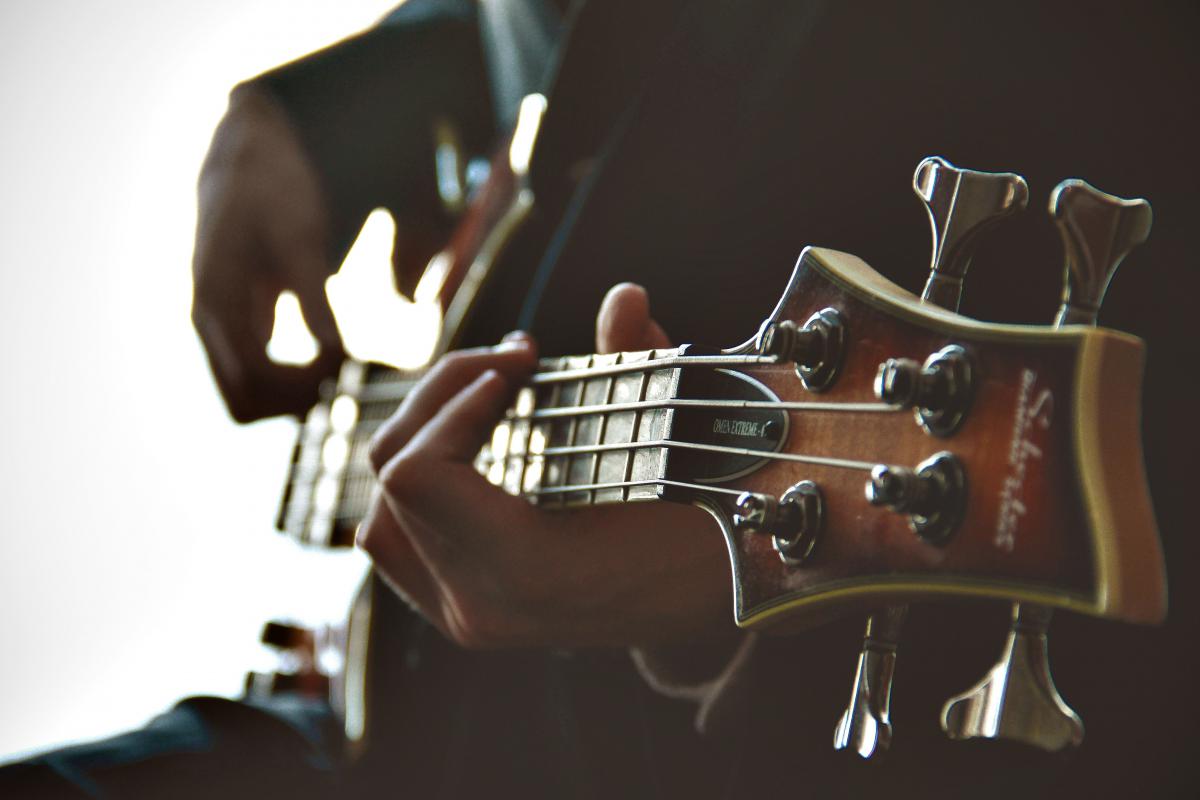 Introducing our Open Acoustic Jam
My library's teen music therapy program will be extremely laid back — and I'm not calling it therapy. Our teens are most responsive to programming that doesn't sound educational or "therapeutic" in nature, so this program will be music therapy in disguise; a musical therapist will be teaching them, but it will be less structured and more fun.
Open Acoustic Jam will begin on Friday, April 6, and I hope to see it take off for additional sessions this summer. Students are invited to make song requests, bring their own instruments or experiment with instruments they may have never used or seen before.
Anna Lazarou, a music therapy student (and my personal friend) who regularly visits nursing homes and schools for therapy sessions, will lead the 90-minute session.
"What I bring in often depends on the group's preferences and abilities," Lazarou said. "I always bring my guitar, ukulele, drum and enough instruments for everyone (including a variety of percussion instruments such as maracas, tambourines, shakers and claves). But for certain groups, I may also bring in a keyboard, microphone, another guitar and additional drums."
Like yoga, meditation and other wellness activities, music therapy won't be free. If you have a tight budget, consider asking a music therapy student to come to your library. Often, students have to accomplish a certain number of service hours to complete their degrees, and they may be willing to use the library as one of their outreach locations. 
Everyone may not love it (and that's OK)
Since she spends so much time coaxing surly teens into participating in healthy activities, Lazarou is no stranger to feeling out a crowd's level of interest.
"Participation isn't a given," she said. "There are some group members who just won't be into it. In this circumstance, an element that music therapists have to consider is the self-determination of the client — meeting them where they're at and not pushing, but encouraging and prompting as needed."
Other people get REALLY into it. Lazarou sometimes leaves lessons for people to work on before her next visit; many clients ask for particular songs for the next session. Music therapists are continuously learning new songs and growing their repertoire and audience. That makes music therapy perfect for an ongoing library program.
More resources
I'm excited to try music therapy with my teens next month. My library serves five area schools where some students do not receive regular exposure to musical instruments, so my greatest hope is to help make music accessible to students who may have no other outlet. I'm sure this will spur their creativity, and I look forward to what might grow out of it: performances, recordings, etc.
It might be easy to just book music therapy because it aligns with this year's Collaborative Summer Library Program theme, but it has the very real possibility of healing those in need and/or turning someone's life around.
Visit the following resources for more information.
Job Functions
Budgeting
Resources and Program Starters
Audience
Adult
Children / Family
Community Members
Homeless Populations
Older Adults / Seniors
Tweens and Teens