A library-themed Olympic Games competition invited staff teams to go for the gold. 
On a rare sunny but cool June day in Dayton, Ohio, the University of Dayton Libraries staff competed (and excelled in!) the inaugural Library Olympics. Developed by the professional development team, led by Erik Ziedses des Plantes, the day featured journal Jenga, journal toss, cart racing, book balancing, speed sorting and a scavenger hunt that played out on Twitter.
Randomly assigned teams quickly had to strategize how to stack journals the highest in the first event, journal Jenga. (All journals used for the event were marked for recycling.) Competitors exuded speed, strength and cat-like reflexes jumping out of the way when the tenuous towers teetered and fell.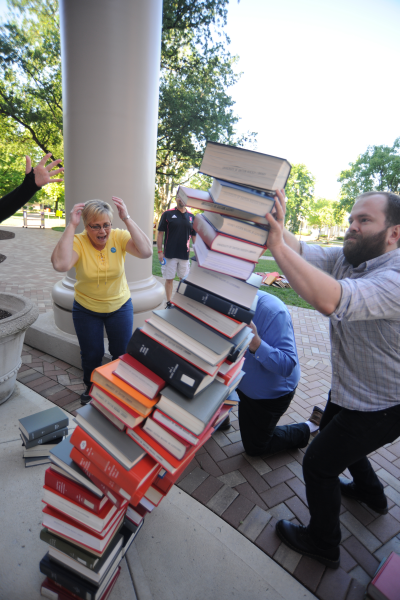 Teams then moved through the circuit of other events. The journal toss provided everyone an opportunity to demonstrate creativity with their throwing form. Competitors aimed for the target on a tarp, and points were awarded accordingly.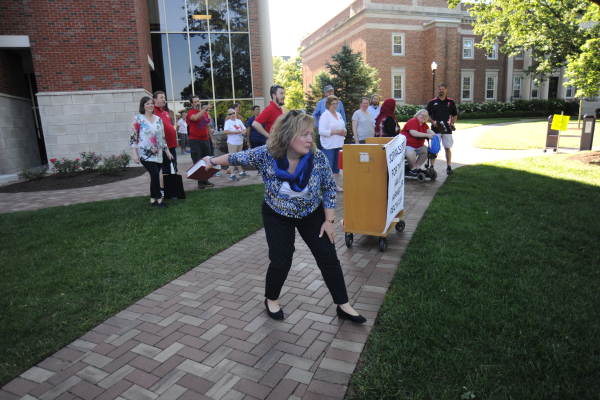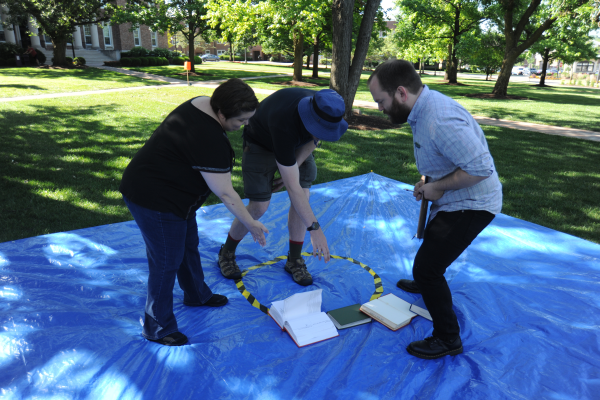 In the speed sort, players were timed as they quickly sorted a shelf of books by Library of Congress call number. My colleague was overheard saying, "I didn't know I would need my reading glasses at the Olympics." At the book balance station, everyone balanced bound journals on their heads for as far as they could walk.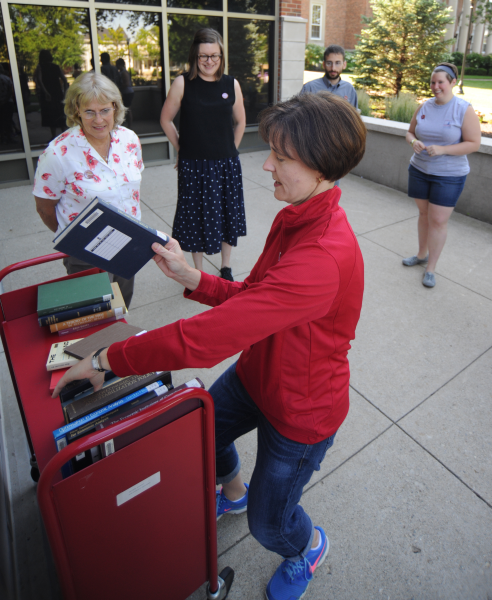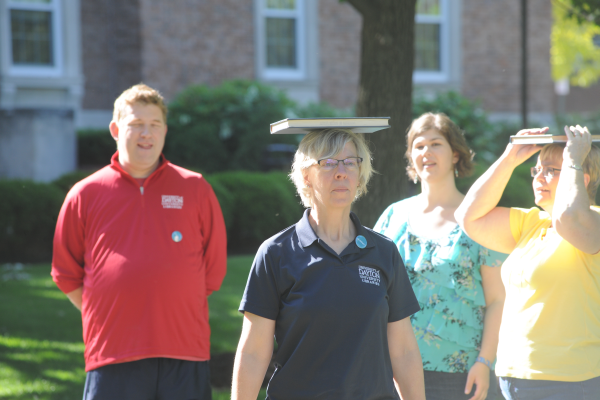 Best of all was the book cart racing event. Even walking with a book cart is difficult, so the organizers amped it up a bit by having us run a course with multiple turns. Competitors swapped stories and strategy, and in the end, the mantra was "just let the cart lead you."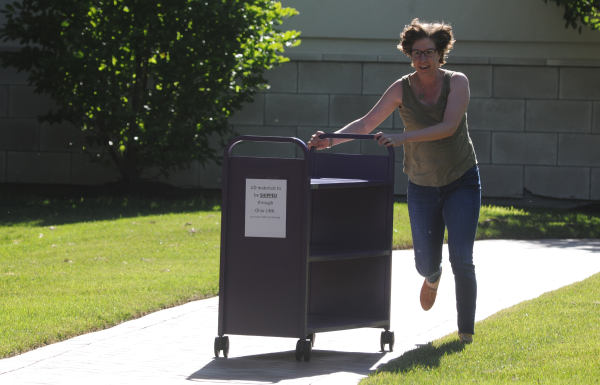 The final event called on us to find examples of objects around campus corresponding to 25 Library of Congress call numbers. We submitted our photos via Twitter using the hashtag #udlibpic. One point was awarded for each successful interpretation of a call number.
At the end of the games, numbers were tallied, and the awards ceremony commenced. With much anticipation, it was announced that my team won by one point.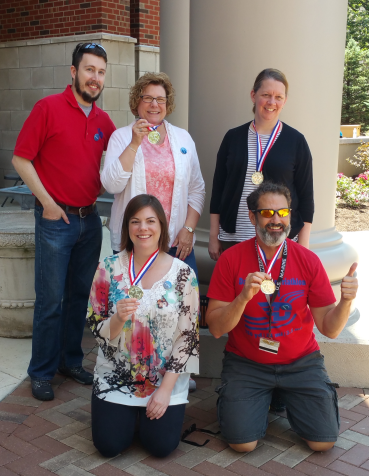 As a self-proclaimed indoor cat and non-athlete, I thoroughly enjoyed Library Olympics (and not just because my team won, but yeah, OK, that was awesome). All libraries should take pause and turn programming creativity inward. Library Olympics allowed us to work with new people and engage in some friendly and competitive games. It took a lot of work on the professional development team's part, and they did a great job (no scandals were reported at Library Olympics).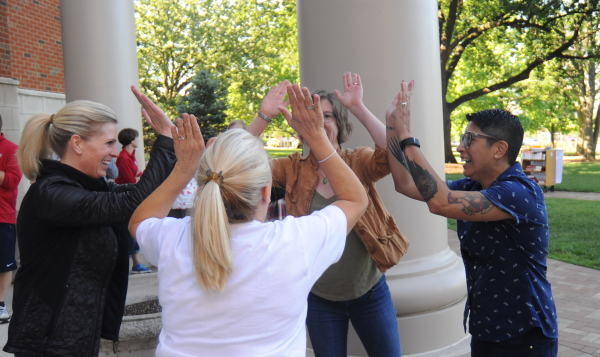 Originally, Library Olympics was created by Matt Shreffler, now at Wright State University Libraries, as a student employee event (see his poster presentation about it here). Our professional development team built upon it to create a winning event for all. What other programming models might be used for a staff team-building day? What are some other possible Library Olympics events?
All photos by Larry Burgess.
Library Type
Academic / College
Public
School (K-12)
Audience
Adult
Children / Family
College Students
Older Adults / Seniors
Young Adult