Short Title
Listening to Students Sound Off about Books
Kids say the darndest things. Capture those quotable moments with a Voice of Students wall. 
As soon as the library doors swung open at 8 a.m., 10-year-old Olivia entered the library. She didn't walk quietly across the room; instead, she stomped her feet as she walked toward me, calling out, "I get so mad at the characters!"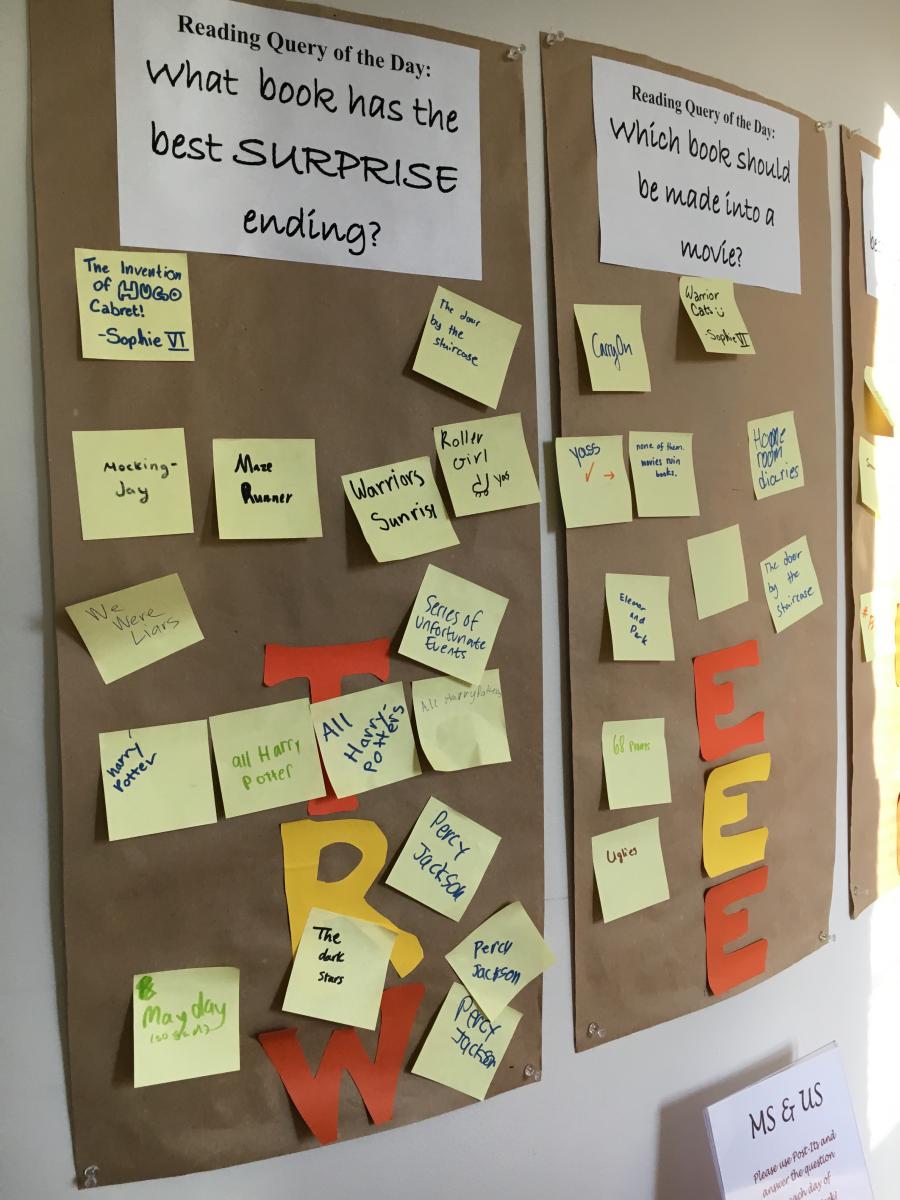 I didn't have to ask what she was talking about; I saw the book "Ghost" by Jason Reynolds in her hand and I knew she must have been reading the chapter where Ghost Crenshaw steals a pair of shoes. "Why does he do these things?" she wanted to know. 
We talked excitedly for a few minutes about the book. It occurred to me that if someone had overheard us, they may have been surprised to discover that we were talking about fictional characters.
As anyone who works with young people knows, nobody loves books as passionately as young people.   
There are voracious and passionate book lovers of all ages, but the intensity of feelings toward books might be strongest in young people. Channel that passion for books by inviting students to share their voices with the larger reading community, and by acknowledging the inspiring, enlightening and humorous things they say about books and reading.  
Quotable young people 
Moments after Olivia left the library that morning, I quickly scribbled her statement "I get so mad at the characters" so I could remember it.  Then I typed up the sentence and added it to my Voices of Students wall.
When students say inspirational or meaningful statements about a book or a reading experience, I try to write them down as quickly as possible so that I keep the words exactly as they said them. I type them up and invite the student to sign the paper. They are always surprised and delighted to know their spontaneous words have been recorded for others to read.
It's a simple, yet powerful, way to acknowledge and honor the voices of your students and young patrons.
The power of sticky notes
Another way to capture the voices of students is to invite them to offer opinions on reading and books. Create a space where your students or young patrons can share their responses to a reading query.
A large sheet of butcher-block paper works well. Hang the paper in a high traffic area. Write a simple, engaging question such as "Who is the nastiest book villain?" or "What book should have a sequel?" and invite students to respond. Make sure you have a table with sticky notes and pencils or markers near the sign.
Though students could write their responses directly on the paper, recording responses on sticky notes has some advantages. Not only is it fun to write on a colorful sticky note, but should anyone make a mistake or write a response that is inappropriate for a public space, it's easy to remove the note.
Possible reading queries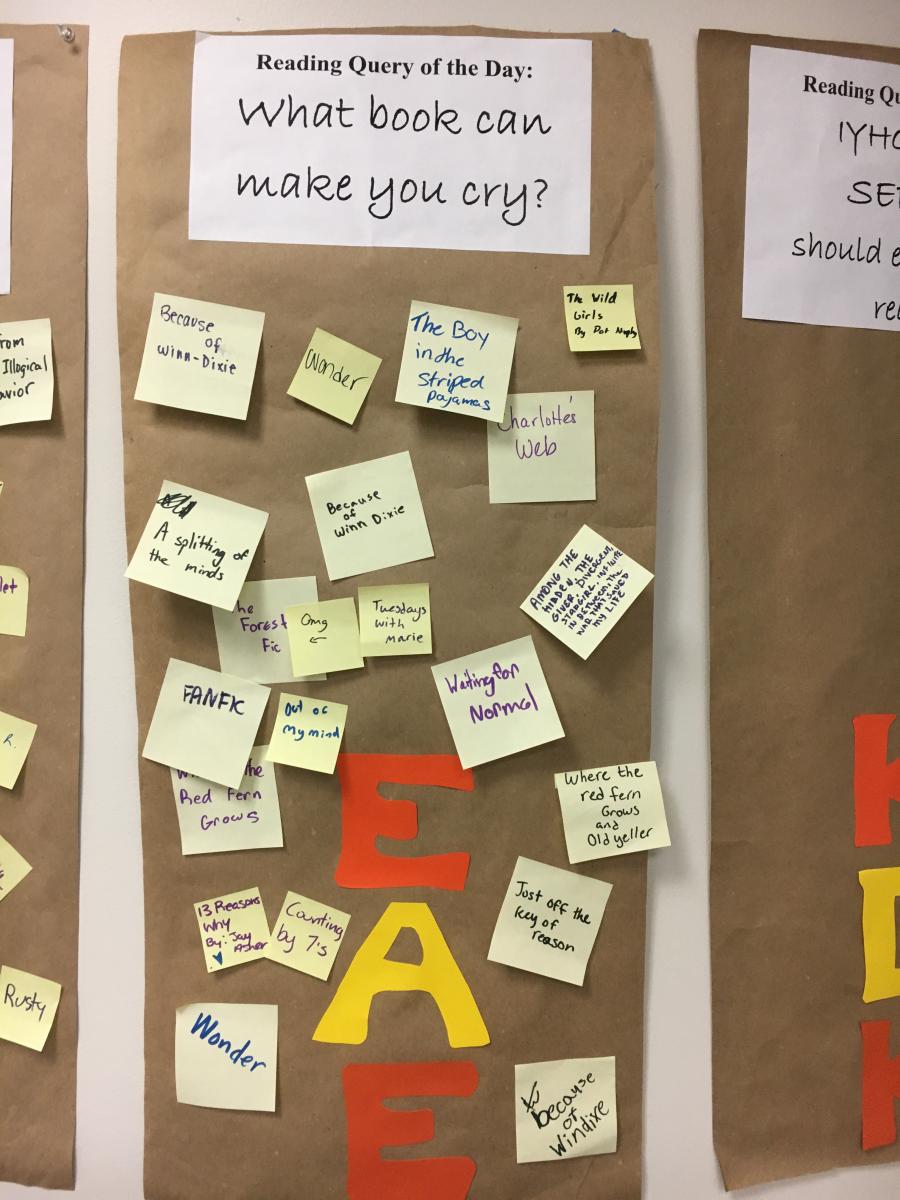 You might try asking a different question every week or month. You could select a special week to ask your reading query, such as Teen Read Week (October), National Library Week (April) or Children's Book Week (May). 
Here are a few of my favorite questions for getting the conversation started: 
What book should be made into a movie?
What's your favorite series?
Who is your favorite character from Harry Potter?
What book can make you cry?
What authors are rock stars?
What's your favorite genre?
What's the first chapter book you read independently?
What is the best read-aloud book?
What is the book with the best title?
What is your favorite first line of a book?
What book do you wish you'd written?
What book has the best plot twist?
However you choose to celebrate, enhance your library by honoring the voices of your most passionate readers.
Popular Topics
Books and Authors
Coloring, Crafts & Hands-on
Passive Programming
Job Functions
Resources and Program Starters
Audience
Children / Family
Tweens and Teens
Young Adult