Short Title
Fun Ways to Advertise Library Programs
If you advertise it, they will come ... won't they? Use these tips to get new faces in the door.
Librarians are well aware of the importance of advertising for programs — after all, our program attendance depends on it, and there's no motivator like the fear of an empty room.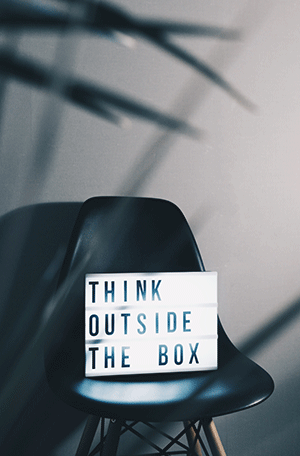 But do you ever get tired of making the same old fliers for each event? Isn't it disappointing when you create a Facebook event page and have 87 people click "going," but only 3 show up? Try these out-of-the-box advertising ideas for your next program, and you might be pleasantly surprised to see some new faces.
Sidewalk signs
Sidewalk signs have been hugely beneficial for my library's larger programs. We have a big one from Demco that we draw and write on with window paint, and it goes smack in the middle of the sidewalk in front of our library to draw attention to a program.
If we really want to get people's attention, we tie some balloons on it and put it in the middle of the road — with the mayor's permission, of course! Writing in chalk on sidewalks around town can also be very helpful when it comes to drawing attention. 
Window displays
I also always advertise in our large front windows.  Putting key information about an upcoming program ("Pumpkin Party! Saturday, October 26th @ 11!") on the window, along with an eye-catching display has proven to be a great tactic. Sometimes people even see it from the road and drive by slowly to get a better look. 
Scout new ad locations
Get out and about in your community to scope out possible locations to advertise. The post office, bank, community center and gas station are always great places to post a flier or two. 
School communications
Don't forget about your school district; check with the superintendent to see if you can send them information to post regularly, and ask teachers if you can have them send information home in younger students' backpacks. 
Community mailings
You can also reach out to people in your community for advertising opportunities. Our town lets us advertise in each month's water bill, and we advertise weekly in local church bulletins.
The local watering hole
One location we've had success with that you may not have considered is the local bar. Many people spend quite a bit of time there — it's the only restaurant in town — and advertising there has gotten us many new patrons that may not have otherwise visited the library. 
In addition to posting fliers in their window with the owner's permission, look into creating custom coasters to have for the taking on each table. You can create them at a fairly reasonable cost on Vistaprint and other websites, and they're a super fun way to advertise a special event or just your library in general.
And don't forget the bar bathrooms! Posting fliers on the inside of stall doors is a great way to ensure that people see them. After all, they're stuck in there for a little while, so they're sure to read them.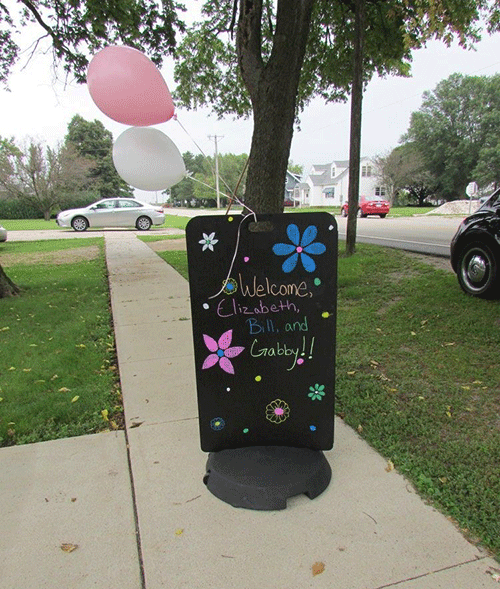 Local businesses
Try to tie in the event with the location — for example, if you're planning for a video game tournament, see if the local GameStop will help you advertise.
Maybe you really want to increase attendance at your toddler story time, and your local daycare staff is willing to help you promote it. Having a cooking class? Visit a local grocery store and see if there's a community bulletin board where you can hang up a flier or two.
Don't forget online
It's important to do a lot of your advertising on social media, as it's likely that some people who will want to attend events don't regularly use the library and will never see that flier in your window. Your library probably already has a website and a Facebook page, but do you have an Instagram account? Instagram is the surest way to reach patrons ages 14 to 21; I have found that most of my teens use Instagram and aren't even on Facebook at all.
Instagram is fun because it allows for you to really get creative with your photo/video content. If you're very creative, you could even venture into TikTok, where I'm sure many of your young patrons are hanging out; I haven't given that one a try yet, but students seem to love it.
Also, don't give up on email! A monthly newsletter on upcoming programs is an easy, free way to reach many patrons at once.
The use of video content is especially important when it comes to advertising. Short, fun videos tend to get more likes and shares than photo or text-based posts. Get creative with your videos — add music, wear costumes, don't be afraid to be silly.
Video booktalks are also a wonderful way to share your new materials. Preview your upcoming story time with a short, silly song, or get people hyped for your upcoming trivia night with videos showcasing different prizes to win. Before my Office-themed trivia night, I posted several short videos that made references to the show (one included my husband in costume), and people really enjoyed them. Just remember to keep them short!
Spice up your fliers
Keep hanging those tried-and-true program fliers if they work for you, but consider including a fun extra, whether it's a bookmark or magnet or a promise that all attendees will have a chance to win a prize at the upcoming event.
And make sure that your fliers are brief, concise, and pleasing to the eye. Use the least amount of text you can while including only the necessary information. Canva is my favorite for creating fliers; they even have templates to make things even easier.
Digital picture frames
Continue advertising at your library but add a digital picture frame at your front desk. Upload information about upcoming programs onto it so that there will be a forever-rotating slideshow at your desk; for some reason, people seem to pay more attention to things if they're on a screen. Some libraries even put small screens up in their window, so patrons don't have to come inside to see what events are coming up.
Word of mouth
Word of mouth is by far the most important form of advertising a library can have. You want the community to have a positive impression of your library, so always keep things nice and upbeat when interacting with patrons.
With each patron interaction, find ways to bring up programs and exciting new additions. My favorite is, "I'm sorry it's a bit of a mess in here, we have been preparing for a __________ program on Friday!" It almost always gets a follow-up question about the event. (And let's be honest, my library is always a bit of a mess, so it's nice to have an excuse.) 
Schwag
When doing outreach events, always have a brochure, flier or something to hand out to each visitor. We usually have magnets, keychains and bookmarks to hand out, and I try to wear some form of wearable advertising — a t-shirt advertising our library or a lanyard or button. I also bring a colorful prize wheel everywhere I go.
While it doesn't necessarily advertise any specific programs, people have learned to associate it with our library, and it really gets positive attention, especially from kids. Above all, always have a positive attitude and an infectious energy. If you're excited about an event, your community will be, too. If we show our patrons that we are having the best time, chances are they'll end up having a pretty great time as well!
Popular Topics
Marketing and Communications
Job Functions
Resources and Program Starters