Short Title
Making Money Smart Students
Financial literacy doesn't have to be restricted to April. Make money-smart students any time of year.
Money Smart Week, which will be celebrated this year starting on April 21, is a national initiative of ALA and the Federal Reserve Bank of Chicago to provide financial literacy programming to help members of your community better manage their personal finances.
But teaching financial literacy does not have to happen only during April. Here are a few ideas to help promote financial literacy and make money smart students any time of year.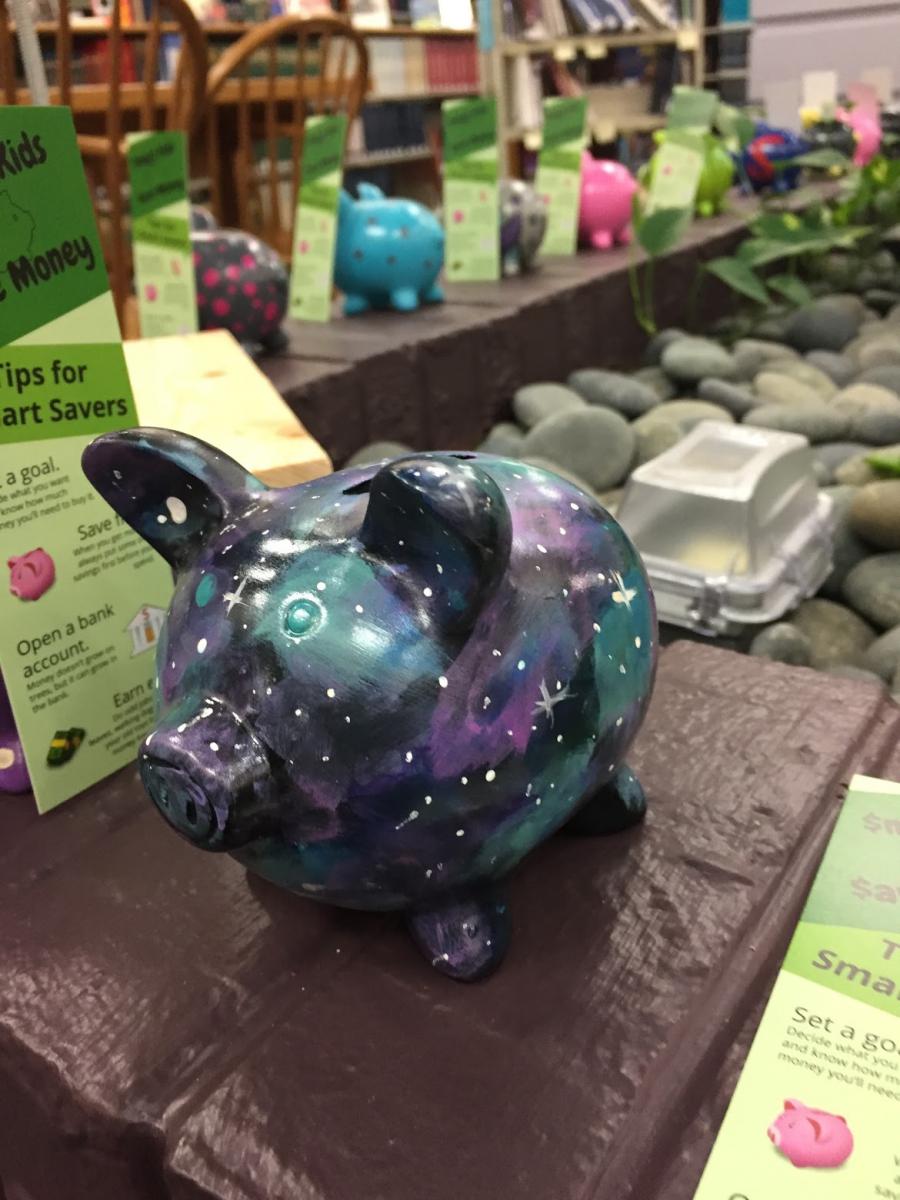 For younger students: Piggy Bank Pageant
At a Piggy Bank Pageant, students decorate piggy banks as they learn about good habits for saving money. Piggy Banks can be made from just about anything, from cleaned out milk cartons to plastic storage containers to mason jars. If you have the budget, you can even buy small ceramic piggy banks for students to decorate.
Combine the craft with a story time, using one of these Money as You Grow books. After banks are completed, let students display their banks in the library with a note saying what they are going to save for in their bank, or do a parade around the school showing off their piggy banks. You could even have a competition for the best piggy bank.
For older students: Money Smart Survivor Game
As students get older and get closer to being on their own, financial literacy becomes even more important. Last year, I created the Money Smart Survivor game to help give students a taste of budgeting in the real world. It teaches the value of having a budget that balances savings, needs, and wants.
Students get a budget of $300 a month, and they have to choose how to budget it between savings, rent, car, food and other categories for six months. Some categories, like "eating out" and "having fun," also give them "happy points." In order to win the game, students have to end the six months with at least $200 in savings and at least 50 happy points.
However, life sometimes disrupts even the best budget, represented in the game by the Murphy's Law cards. Each month, students draw a Murphy's Law card. Sometimes nothing will happen, but other times, they might get a flat tire or a parking ticket, or their pet gets sick, and students will have to dip into their savings or adjust their other budget items to pay for these unseen expenses.
The game only takes 10 or 15 minutes, so it worked great as a drop-in event for students. Of the students who won the game, I randomly selected a few to win gift cards. Here are the documents that I used:
If you have the resources, you can go even bigger with Money Smart Survivor to make it more like the game of Life. Here's a school that did an entire half-day financial literacy game. 
If you're in or near northwest Ohio, you can take advantage of the Finances 101 life-size game in person; events are held several times per year. There are also online versions that students can play:
More resources
There are tons of financial literacy resources for students out there. Check out these sites to find more ways to incorporate financial literacy into your library:
Job Functions
Resources and Program Starters
Audience
Children / Family
Tweens and Teens
Young Adult