Short Title
6 Ways to Get More Library Funding
Throughout her years as director of a tiny library, Chelsea Price has picked up a few fundraising tricks.
In our tiny library, we are forced to think hard about every financial decision we make. Can we afford to book that pricey performer for our summer reading program? Should we be subscribing to magazines if only a couple of people are reading them? Do we need to have snacks at every event? Every dollar counts, and we must stretch that dollar as far as we possibly can, particularly when it comes to programming. 
Because of our budget constraints, we have to get creative when it comes to fundraising and asking for donations and grants. Throughout my years as the director of a tiny library, I've picked up a few tricks to keep donations rolling in.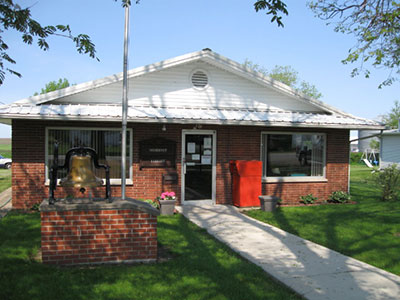 Think stories, not statistics
"People will forget what you said, people will forget what you did, but people will never forget how you made them feel," said Maya Angelou.
I keep this quote in mind when I'm applying for grants or asking the city for more money. Of course we need to have statistics to share with the public — I suggest creating a colorful infographic to share with members of city council and patrons — but in my experience, people are more likely to give when you make them feel something. 
When asking for donations from the public, telling them that your circulation numbers are up 30 percent won't mean much. Telling them that a reluctant reader learned to love books because of your "read to a therapy dog" program will likely make a much bigger impact. Donors probably won't care that your most recent adult program brought in 135 people, but they'll love hearing how a senior patron who rarely leaves his house had a wonderful time and was the life of the party. 
Keep a little notebook or Word document full of positive anecdotes and compliments about your library and refer back to them when you are looking to get donations … or just when you need a pick-me-up!  Compelling numbers are key, sure, but nothing hooks donors like a great story.
Ask for donations from all kinds of businesses
You probably know that Walmart often gives donations to their community, but what about your local grocery store or gas station?
Without donations from a local butcher, we would have no food at our annual carnival. Casey's gas station is always great about donating pizzas for events, and our local bank gives us a donation each year to help offset the cost of children's programs. I've had good luck with grocery stores like Fareway, Aldi and Hy-Vee, and the local co-op can always be depended on for a donation.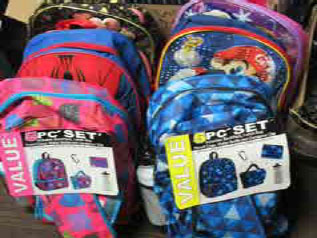 You never know what businesses or organizations might be willing to donate, and the worst they can do is say no. It's important to try and reach places outside the library world, because many people who have the ability to donate aren't library users at all — you'd be surprised how many are completely unaware of how libraries are funded and are under the impression we have more than enough money to function!
Think of relationships first, donations second
This is particularly key when you're in a small town. Form relationships with the school employees, the city council members, the editor of the local newspaper, the old men who gather for coffee at the gas station every morning. Not only is this great for attracting potential donors, it's also just good sense — more people will want to come to your programs if they have a nice relationship with you. 
Find ways to be around — have dinner at the local watering hole, attend school functions, join a local club or start one of your own. You want people to be talking about you and your library (in a good way)! It's so important in a small town to not only establish trust with the community, but also to remain positive and upbeat when you're out in public. Someone is always watching you, so even when you're feeling "off," you still have to be "on." The more enthusiastic and excited you are about your library and your programs, the more people will want to come (and possibly donate).
Get thee to city council
Relationship-building is especially essential when it comes to city council. If you're not attending city council meetings, try to go. Even if the agenda doesn't pertain to the library, it's the best way to get to know your city council members and learn what's going on in your town. Personally invite the council members to your events and ask for their opinions on things; make them feel important. I'm not above a little butt-kissing when it comes to potential donors or program attendees!
When asking the city for more funding, pass out those colorful infographics and tell stories about your library. That's what I did last year when I asked for an increase in our city funding for the first time. Before that, we had not had an increase since the year 2000! All went well until I asked if there were any questions; a community member in attendance asked me, "Why should the city pour a bunch of money into a library that nobody really cares about? I mean, who is the library helping, really?"
Long story short, I ended up crying, and the city gave me a very nice increase. Whether it was because of my persuasive presentation or my hysterical sobbing, I'll never know! (Please note that though it seemed to work in my favor, I don't recommend crying at your city council meetings.)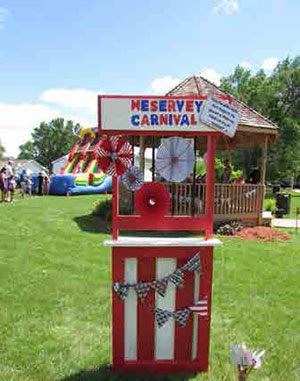 Recognize your donors
The first thing you should do after receiving a donation is send a thank-you note. After that, recognize your donors in other ways — post on Facebook and your library website, include them in an article in the local newspaper, send them a card at Christmas.
Consider throwing a donor appreciation party at the end of the year; serve some snacks and coffee, play some music, and show some thanks to your generous donors. Some libraries even have a donor wall with plaques or decorations featuring individual donors' names; others feature a different donor each month on their Facebook page.
The small things can often make the biggest difference to donors; doing something as simple as personalizing your inquiry or thank-you note can have a huge impact.
Try to establish signature events
Small libraries should try to have regular (whether they're weekly, monthly or annual) programs that most of the community is aware of and gets excited about. For us, it's our Easter egg hunt and our annual summer carnival. These are the events that people automatically think of when they think of our library. 
I recommend that you also have at least one signature fundraiser. It doesn't have to be an elaborate, black-tie affair. We have small fundraisers here and there throughout the year, but our big one — our signature fundraiser — is our baked potato bar. It is always held on the last Wednesday in February, so people have come to look forward to and expect it. It has increased in attendance and in funds raised each year we've held it, and we always receive very positive feedback. The potatoes, cheese, and ham are usually donated by our local bar, our board members and volunteers bake cookies, and the library purchases the drinks and a few other toppings. I also set up a small book and movie sale. Since we don't have the space for a large event, the town fire station lets us use their building.
Special fundraising events like this serve multiple functions: they help us meet new people and possibly expand our donor pool, they raise the library's visibility, and they energize our staff members, board and community.
I'm sure there are many more strategies you can use when looking to get donations, but these are the few that have worked for our library. If you have any tips that have worked for you, share them in the comments!