Short Title
Money Matters: Financial Programs
Partnering with local businesses and organizations can help make your library users money smart.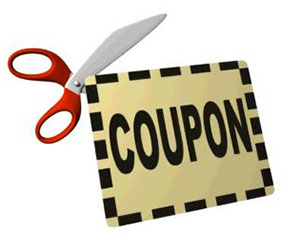 Partnering with local businesses and organizations can help make your library users "money smart." Here are some suggestions for financial programs at your library.
Coupons
Parents, seniors, students — everyone is interested in saving money. Couponing is a great way to do this. What does your library do with the coupons from the newspapers it receives? Start a coupon box where library-goers can take or leave coupons. How about a couponing class? My library has offered a beginning couponing class, teaching library users how to get the most from the coupons in the newspaper. We also have had a digital couponing class, teaching how smartphone users can use apps to save money. Both of these classes were taught by community members whom we found via a Facebook post looking for "couponers" in our community. A couponing club is another great way for savers to share their money-saving tips and tricks.
Travel
Sick of staycations? Have a travel agent, travel writer or photojournalist do a program on affordable travel. Topic ideas include: The Bahamas without Breaking the Bank, Affordable Road Trips, and Cruising on a Budget. These programs have proven especially popular with our senior citizens, who have been known to take pages of notes at each presentation. These programs are not only informative, but usually include entertaining stories and beautiful pictures. 
Estate Planning
Also popular with older adults are estate planning presentations. For these, a local law firm can be your best partnership. Attendees can learn about everything from living wills to power-of-attorney to trusts and estates.
Financial Education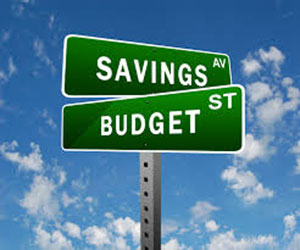 Banks and credit unions often have a program manager or outreach coordinator who does speaking engagements. My library has partnered with a number of financial institutions to offer programs with topics such as Building Credit, Bankruptcy, Small Business Loans, Home Loans, and Saving for Retirement. Your local chamber of commerce can often recommend banks that offer these types of presentations. These programs usually include a PowerPoint presentation followed by a question-and-answer period. Plus, attendees usually get free pens, notepads or other promotional goodies from the presenting financial institution. Patrons at my library always love programs with giveaway items.
There are a number of organizations that offer free financial classes and presentations. If you have an extension office or university in your area, look to them for classes on budgeting, saving and investing. Check with your local law enforcement, state attorney general or AARP office to schedule programs on identity theft to help your patrons keep what they have. For those interested in starting a small business, check for a local Small Business Development Center or local SCORE office.
Promoting Your Money Matters Programs
If you book financial programs, make sure to think outside the box when promoting them. Get outside the library walls. Hang fliers at your local laundromats, thrift stores and community colleges. And do what I do: after any financial program, remind the attendees that with all the money they're going to save, they can join the Friends of the Library Group.
Job Functions
Resources and Program Starters
Audience
Adult
Older Adults / Seniors