Short Title
Money Smart Week: Online and On-the-Fly
A year into the pandemic, ALA's Financial Literacy Interest Group shares last-minute ideas for another virtual Money Smart Week.
We've surpassed the one-year mark of the pandemic and find ourselves facing another Money Smart Week in a virtual environment. I know many libraries had to scrap last year's in-person Money Smart Week plans or scramble to develop online replacements at the last minute.
At my library, we were scheduled to have a live presenter from a local credit union present a beginner financial literacy session to our first-year students; the credit union didn't authorize its educators to present online, so our session did not occur. Instead, we shared resources like our Financial Literacy LibGuide, resources from Penn State's Sokolov-Miller Financial and Life Skills Center, and tools from the Consumer Financial Protection Bureau.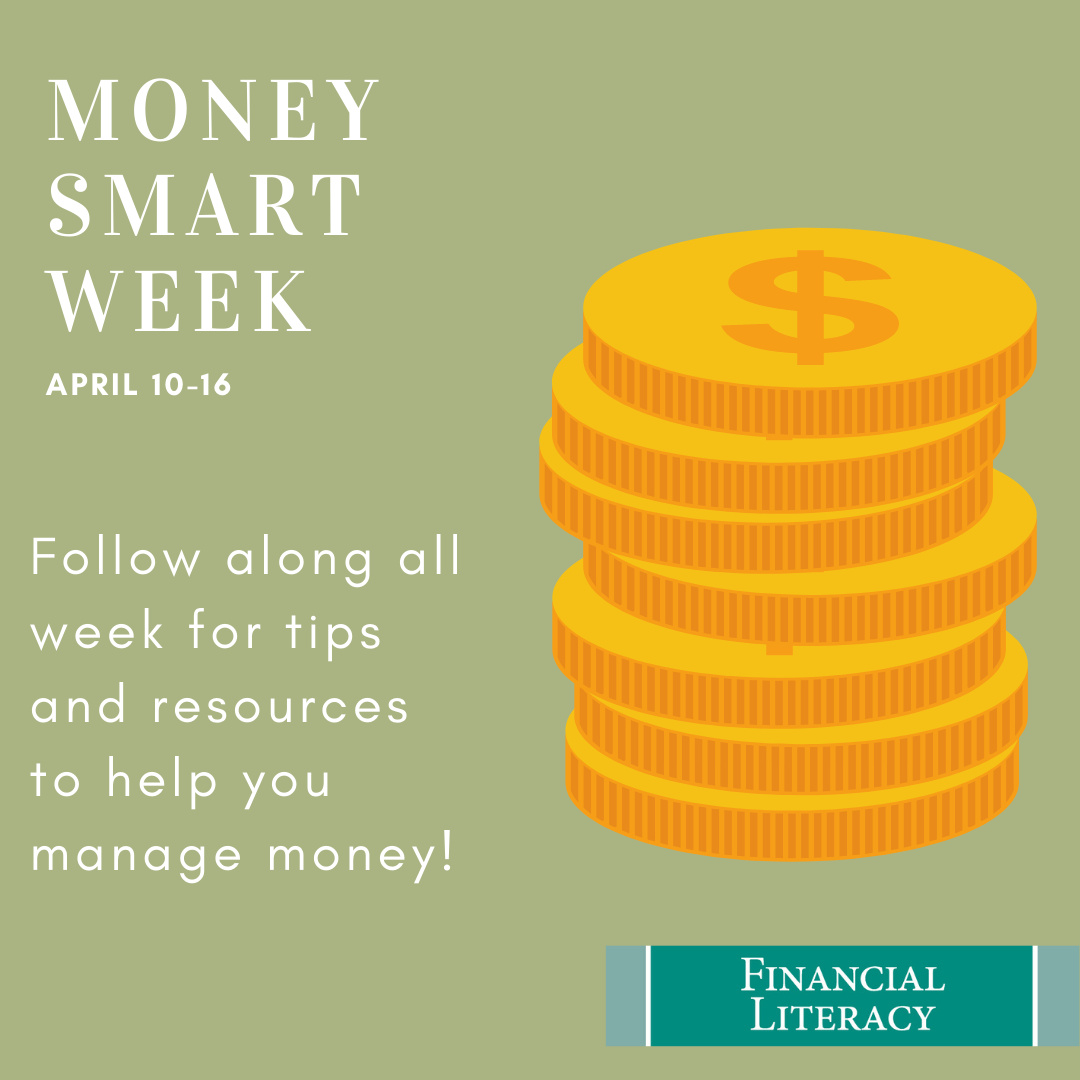 In the chaos that was the early months of the pandemic, we weren't prepared to offer full-fledged online programs, but a year on, we have a better handle on what our students need from financial literacy in an online environment. They're pretty burnt out from a year of online learning, so it's been a bit of a challenge for us to generate a lot of enthusiasm and attendance for synchronous sessions.
We tried to get a virtual financial literacy book club started for April, reading "The 30-Day Money Cleanse" by Ashley Feinstein Gerstley, which our Penn State University Libraries has unlimited institutional access to as an ebook, but there were no takers. It looks like Fall at Penn State will be residential, so we will try that again when students can meet in person and will be looking for opportunities to connect and engage in person after more than a year away from campus.
This Money Smart Week, we're instead focusing on asynchronous resources and activities that students, faculty, and staff can engage with on their own schedule throughout the month. I'll be sharing resources and recommendations on our social media channels daily, and we are looking forward to a more normal Money Smart Week in 2022.
In case you are still looking for activities and resources to share with your patrons for Money Smart Week, I asked our Financial Literacy Interest Group (FLIG) members and partners to share what they are doing for the week, or resources they have for libraries to use.
Partner resources
Federal Reserve Bank of Chicago and Money Smart Week
The founder and sponsor of Money Smart Week, the Chicago Fed, has daily webinars during Money Smart Week focusing on a different topic each day starting Saturday, April 10. Topics include saving, safe banking practices, federal student loans, tax fraud and identity theft, personal finances and COVID-19, housing protections, and managing money ups and downs. Libraries can promote these sessions to their patrons. You'll need to make a free account to access promotional resources if you haven't made a Money Smart Week account before.
FINRA Investor Education Foundation & ALA Public Programs Office
The FINRA Foundation-ALA traveling exhibit Thinking Money for Kids is on hiatus due to the pandemic, but they've created a suite of online activities for kids to engage with age-appropriate financial literacy topics: Earning It, Balance My Budget, MoneyTrail and Let's Deal. For adults, check out FINRA's website for investing calculators, Broker Check and educational materials about investing.
Consumer Financial Protection Bureau 
CFPB provides a wide array of resources for consumer money topics as well as free posters, bookmarks and more that libraries can order to distribute to their patrons. While it might be too late to order these for Money Smart Week, your library might highlight different money topics each day, like buying a house, helping a loved one manage money, or paying down debt, and point your patrons to the appropriate page on the website. The CFPB is also a great resource for reference questions related to financial literacy through Ask CFPB, a searchable Q&A tool.
Libraries
Kansas City, Kansas Public Library 
In addition to promoting the official Money Smart Week programs from the Chicago Fed, Kansas City Public Library will provide a series of topical handouts to patrons and host a session on student loan planning with an accountant and financial planner from Gradmetrics, which helps students financially plan for their education.
University of Wisconsin-Whitewater 
University of Wisconsin-Whitewater is hosting a monthlong virtual scavenger hunt using Goosechase, a scavenger hunt app. Students can win great prizes like an Amazon Firestick or EchoDot for participating.
In a partnership with the Federal Reserve Bank of Dallas, the UNT Student Money Management Center and Bank of America, Plano Public Library will host a series of webinars on building wealth, saving, money management sessions for college students and teens, and a Spanish-language program on good financial habits. Plano will record most of the programs and make them available via YouTube for on-demand streaming. Keep up with Plano's great financial literacy programming on their Money Smart page.
Texas A&M University-San Antonio University
The Library used LibWizard, a paid SpringShare tool for forms and tutorials, to create scavenger hunts on different types of money management cards and credits scores. They also partnered with the College of Business to create a hunt on the entrepreneurial mindset.
Now that we are comfortable programming in a virtual space, we know this year's Money Smart Week will go off without a hitch online. We can't wait to see what Money Smart Week 2022 will bring!
Emily Mross is a business librarian at Penn State University Libraries. This blog post is part of a series written by ALA's Financial Literacy Interest Group and sponsored by the FINRA Investor Education Foundation.
Library Type
Academic / College
Public
Popular Topics
Virtual
Financial Literacy
Job Functions
Resources and Program Starters
Audience
Adult
College Students
Community Members