Short Title
Navigating the Information Landscape: Resources for Young People
Use these resources to teach students to be thoughtful researchers and critical consumers of information.
As librarians, we are continually challenged and tasked with creating programming that teach multiple literacies — including information literacy, digital literacy, news literacy and media literacy — in fun, engaging and interactive ways.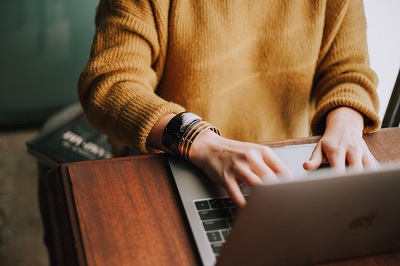 As we move to the midway point in our school year, we thought it might be a good idea to revisit why teaching multiple literacies is important. We also thought it would be a good idea to share some sites where you can find great programming to engage students and teachers.
Skills for information consumers
By the time students leave our schools for the workforce, colleges and careers, we want them to be thoughtful researchers and critical consumers of information. Our library programming should teach students to:
Be critical consumers of digital and print information
Be skeptical fact-checkers
Identify sponsored content
Search and read laterally to evaluate the accuracy of a source
Know when it's time to skim and when it's time to dig deeper for more information
Understand how to evaluate non-textual information that is communicated in media
Verify resources and understand the value in being aware of personal and media biases
Know that there is always more than one side to a story
The list of skills mentioned above is just the tip of the iceberg. Skills needed to navigate the information landscape are fluid. 
Resources for the classroom and library
These lessons and literacies need to be integrated into our classrooms as well as the library. Every time a classroom teacher asks a student to navigate the internet, it should be understood that students are using their literacy skills in being savvy information consumers. 
There are many resources available to help us teach these valuable lessons. The News Literacy Project recently shared an engaging video, which is a great resource to begin media literacy conversations with your students. Another option is this eight-question quiz from the News Literacy Project, also a fantastic conversation-starter.
Common Sense Media offers a digital citizenship and a digital literacy toolkit. Common Sense Media focuses on some great key vocabulary including how to teach students about strategies used by the news media, plagiarism, digital photo manipulation and collective intelligence.
The Newseum (we have mentioned this resource numerous times ... we love it!) offers full lesson plans including Fact Finder: Your Foolproof Guide to Media Literacy which focuses on teaching students how to wade through all the noise and research like a journalist.
Finally, in order to provide quality programming in your library, librarians should understand the needs of the teachers in the building and have knowledge of curriculum. Plan activities that work with teachers to reinforce these literacies. 
Additional resources:
Job Functions
Resources and Program Starters
Audience
Children / Family
Tweens and Teens
Young Adult