Short Title
No Fuss Minecraft Programs
Offer Minecraft programming for different ages and audiences at your library. 
Last month, I talked about some of the things you should consider before starting a Minecraft program at your library. Now you've got your server, your facilitator, your computers (and hopefully, some willing participants). So what kind of game are you going to play?
Minecraft is a unique game in that it can be played in almost infinitely different ways. This is, in large part, the cause of its enduring success. While many games have a story that you follow from beginning to end, Minecraft is a big sandbox of possibilities. Playing Minecraft can mean surviving against enemies and fighting against other players (referred to as "player versus player," or PvP in the gaming world). But it can also mean building extraordinary structures, making your own city with your friends, playing one of the many mini-games developed by other users, or using redstone to construct complex machines. The flexibility of the game means that "playing Minecraft" can mean a lot of different things, so before you start your Minecraft program, make sure you know how you'll be playing! 
A quick aside: When people talk about Minecraft, they often talk about "survival" and "creative" mode. Survival mode means that the game will spawn monsters, and the monsters, which come out at night, can hurt you (and kill you). If you fall too far, you could die. You have to eat food to regain health, and when you die, you drop all of your items. (You will be resurrected, but without whatever you were carrying.) Survival mode also means that you start the game with nothing. You have to punch a tree to get wood, use the wood to make a work bench, use the work bench to make tools, use the tools to mine for iron, gold, etc., on and on. Everything is up to you.
Creative mode is peaceful. Nothing can hurt you. You can fly (and even if you fall, you don't get hurt.) You don't need to eat. And you start with literally infinite numbers of every possible thing in your inventory. There are no limits. You can build whatever you want, and no monsters will come and ruin it for you. Players also cannot hurt one another, so even if someone were to come up and, say, hit you with a sword, it would have no effect whatsoever.
Now, onto the games! Here are three very open game types that can be played with practically no set-up, and which don't involve any player-on-player violence. Which one will you choose? 
Cooperative Building/Building Competition
This one is pretty straightforward. Give the players a basic theme, then task them with building something to fit that theme. One popular project is to have them build a replica of their hometown. We did this once, with each child taking on a different building of our tiny village. They added things that weren't there and made existing buildings either true-to-life or fantastical. The end result was something big that they each felt they had some stake in. You can either have the children all work cooperatively on different parts of a large project, like a town, amusement park, or zoo, or have them compete to build the "best" of one particular structure. See who can build the coolest library, the most interesting treehouse, or the most beautiful dog park. The possibilities are endless!
This game is good for: Literally everyone. It is a good starting game type for younger children, or children who are new to Minecraft and don't want the stress of fighting monsters. Play it on creative mode so they have access to all of the different building blocks and don't have to defend themselves come nightfall!
Cooperative Survival Mode
Let's admit it. Sometimes, kids want to be the hero and fight the monster. While we usually don't want them fighting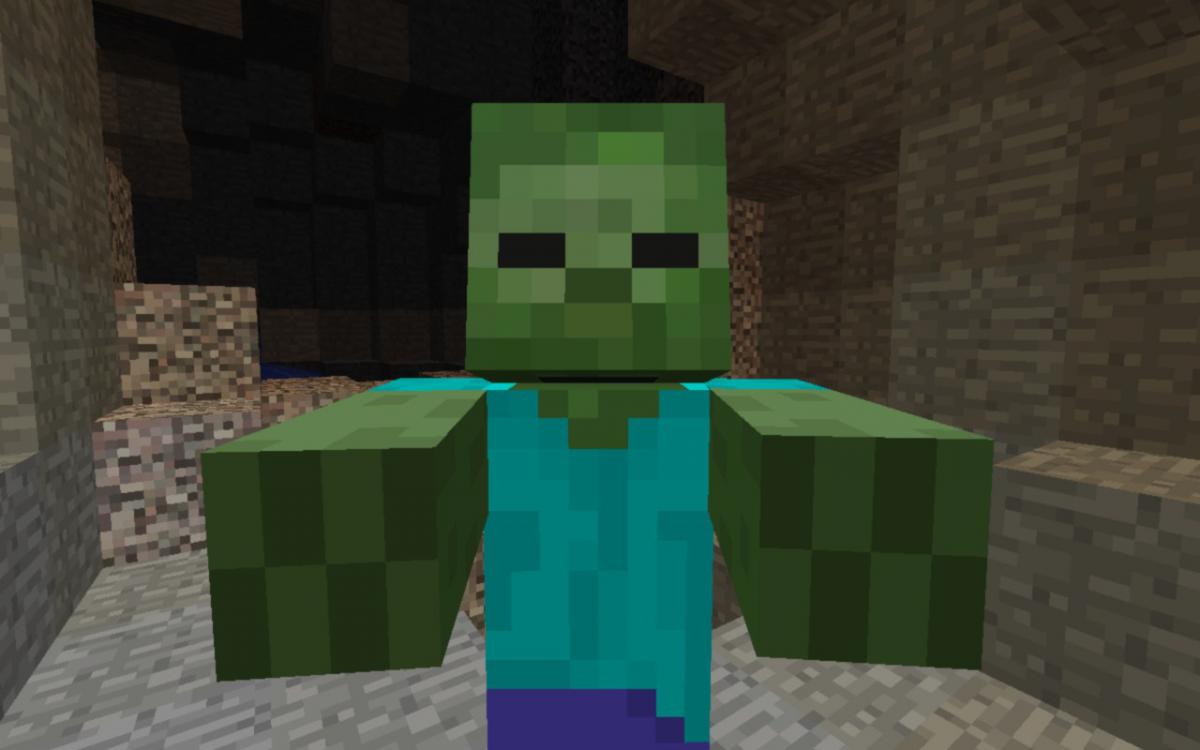 each other in Minecraft, it can be great fun to band together and survive against the hoards of monsters that exist in the game. To play this game type, set the world to survival mode, then give the players different jobs to do. Assign at least one person to each of these five tasks:
Build a shelter
Go mining
Make weapons
Craft beds
Gather food
This way, the players will each have an important job to do in order to survive the night, and they will get to fight some monsters if they want (or hide inside if they prefer). 
This game is good for: Players with a little bit of knowlege about the game, slightly older kids. Minecraft isn't graphic or gory by any means, but younger players are sometimes scared by the zombies, creepers and skeletons who start swarming around their houses when the virtual sun goes down. 
Redstone Rally
Redstone is really cool. It is by far the most complicated thing in the game, and also the most educational. Basically, it amounts to a circuitry system that uses "wires," switches, levers and other mechanisms to make things do things. Redstone can be used to make a pressure-plate-activated door or a pie dispenser. Some ambitious individuals have gone so far as to use redstone to make an in-game computer. It's a great lesson in binary, logic and circuitry. 
My favorite Minecraft event that we have held at our library was a redstone competition (that I called a "redstone rally"), in which the players had to all use redstone to do something with food. Some of them made food dispensers, some made automatic food cookers, others made food delivery systems. It was really fun and very cool to see what kind of creative things they came up with!
Other ideas for redstone challenges could include making a Rube-Goldberg machine, a music box or a lock or solvable puzzle to trick other players. You can find lots of different ideas online, if you're stuck.
This game is good for: Definitely older players with considerable experience playing the game and some previous experience using redstone. A good resource for learning how to use it is Mojang's official Redstone Handbook, which is probably available at your local library. ;) 
So there you have it! As I said before, there are almost infinite ways to play this game, so these three are just barely scratching the surface. However, because of their flexibility and ease of set-up, they're all guaranteed to be a good time. Happy mining! 
Job Functions
Resources and Program Starters
Budget
Free
$1-50
$51-100
$101-250