Short Title
Partnering with Your Health Department
There are nearly 3,000 local health departments across the country. Have you partnered with yours?
Public health professionals focus on promoting healthy lifestyles and on protecting and improving the health of families and communities. Nearly every community in the U.S. has a local public health department or some other regional health agency. According to the National Association of County and City Health Officials, there are nearly 3,000 local health departments across the country.
A frequently missed opportunity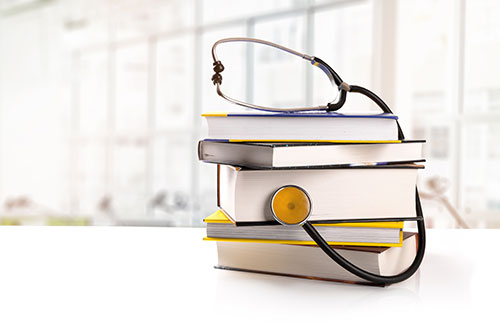 The public health department is the perfect partner for a variety of health programs at your library. Much more could be done with public health departments than is currently being done.
According to Dr. Mary Grace Flaherty, author of ALA Edition's "Promoting Individual and Community Health at the Library," public libraries are the least common community-based entity with which public health departments partner. Dr. Flaherty notes that this fact should serve a "wake-up call for libraries to become more directly and actively involved with their local health departments" (p. 79).
Public health departments do much of their work through formal and informal partnerships, including with K-12 schools, parks and recreation departments and hospitals. If you approach the public health department you will find, more likely than not, that they will be an enthusiastic partner in a wide array of library health programming.
The partnering possibilities are (almost) endless
What types of programs you can do with your local public health department? So many!
In 2016, Library Journal published an article entitled "The Library Is In" that highlighted a wide variety of services that libraries had done in partnership with local health departments.
In Pima County (Ariz.) Public Library, 10 nurses from the local health department visit 11 library branches at least once a month to offer basic health services and programs.
 
The Philadelphia (Penn.) Free Library partnered with the health department to open the South Philadelphia Community Health and Literacy Center, which offers an array of wellness programming.
 
In North Wilkesboro, N.C., the Wilkes County Public Library worked with the health department to offer a programming series focused on preparing people to better manage chronic disease.
Programming partnerships can also lead librarians to develop outreach programs. For example, in Salt Lake City, Utah, librarians provide early literacy programs to workers at a Women Infants and Children (WIC) center run by the local health department so they can embed the principles of early literacy into the services they offer at their health facility.
Unexpected outcomes
Once you get started working with public health departments, you never know where you will end up. In Crandon, Wis., the library director was invited to participate in the local health department's five-year strategic planning process. Out of those conversations came a thriving library-health department partnership, which includes a running program called Community Kickstart. During 2013, the first year the program was offered, 74 people registered for the nine-week training session, and about 50 percent completed the 5K that served as the terminus of the program. In 2015, the program was offered again with even greater success.
The library also worked with the health department to develop a series of nutrition programs for children. Reflecting on this partnership, Library Director Michelle Golbert said that "partnering with our local health department on specific initiatives has made a huge impact within our community. The library is now seen as a community partner. It has allowed us to be part of the conversation and therefore part of the solution."
Further inspiration
Want more ideas of what you can do with your local health department? Here are other examples.
What does your library do with your local health department? Leave a comment! We'd love to hear from you.
Audience
Adult
Older Adults / Seniors
Rural