Short Title
Physical Literacy: A Lifelong Journey
Library director and yoga instructor Jenn Carson shares a printable guide to remind us that physical literacy is an evolution.
The building blocks of physical literacy begin at birth as we explore our environments with our bodies — but that doesn't mean our skills are fixed at a certain age! Physical literacy skills can be acquired and improved throughout the lifetime.
I created this simple physical literacy guide to help you improve your own skills, create movement-based programs in your libraries, or start a conversation with your staff and administration. Feel free to print and share! Download a PDF version of the poster.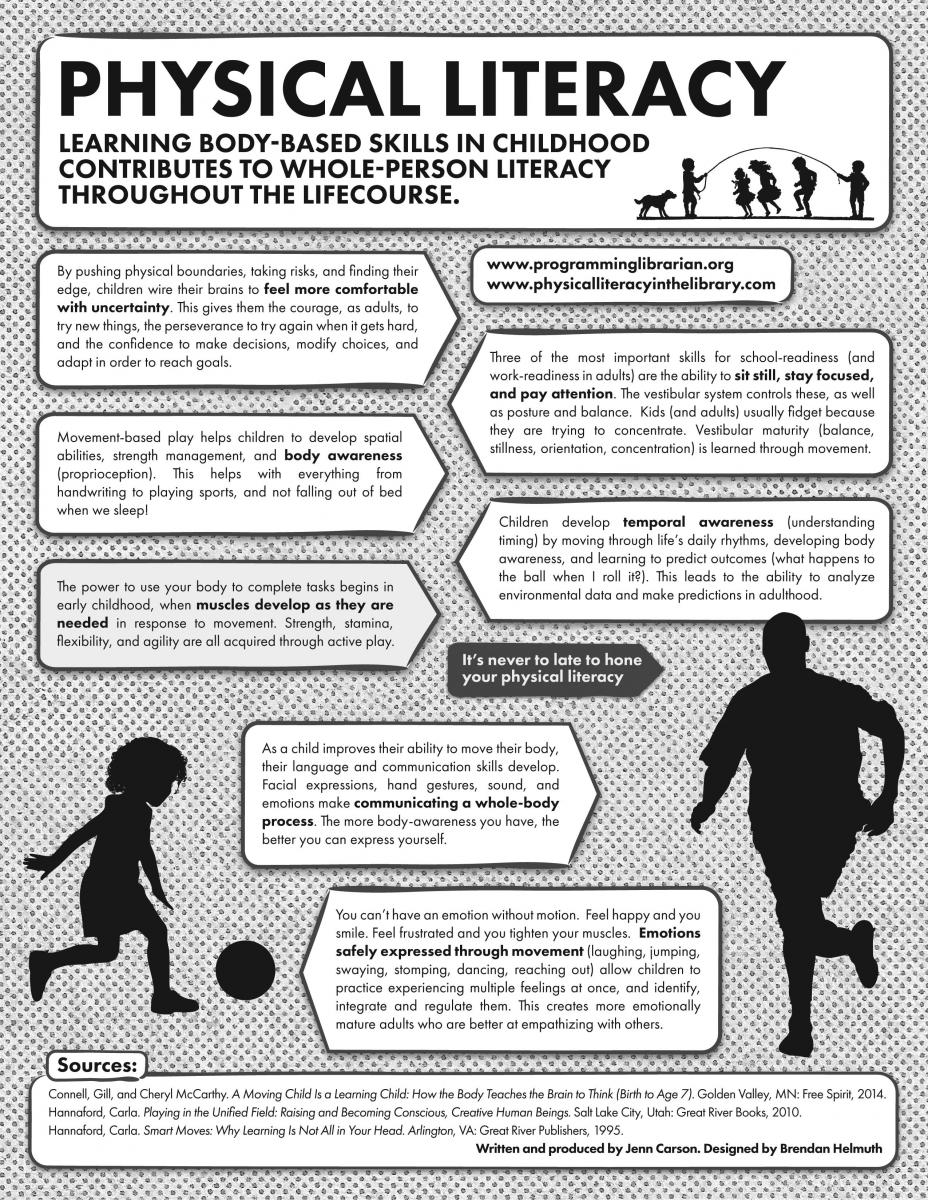 Job Functions
Resources and Program Starters
Audience
Adult
Children / Family
Community Members
Young Adult