Short Title
Planning Ahead: Haunted Happenings
Halloween isn't just for kids. Check out these haunted history and creepy-crawly programs for adults.
When you hear "library Halloween programs" you probably think of a Trick-Or-Treat story time or a teen Halloween party. But adults can enjoy Halloween programs as well. With the right partners, Halloween programs can be affordable, educational and entertaining for adult library users. We hold many of the programs on weekends or in the evening so working adults can attend.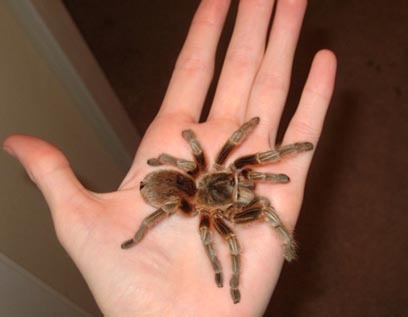 Creepy-crawlies
In the past, my library has partnered with the local zoo to offer programs on nocturnal animals and creepy-crawly insects during October. Everyone from children to older adults squealed with fright and delight at the sight of a hissing cockroach and a tarantula in the library. This year, we have invited the state's bat conservancy to host an event at the library. Attendees will not only learn about bats, but get to meet living bats at the end of the program. This program is enjoyable for all ages and is both entertaining and educational.
Hauntings
Is your library haunted? Want to find out if you have ghosts? Invite a team of paranormal researchers to your library. Not only will they search for paranormal activity, but they will show library-goers their equipment and explain how it works. They will also share fascinating stories about their past investigations. You can find paranormal societies throughout the United States and several other countries on http://www.paranormalsocieties.com.
Historical programs are quite popular in my community. By partnering with local historical societies and museums, we can offer programs such as Ghosts of the Revolutionary War, the history of local haunted houses, and many other haunted history topics. Our Friends of the Library group is sponsoring a Crowned Coffins tea this year, featuring stories of doomed royalty while the audience eats scones and drinks tea.
Scary movies (and books)

Halloween film series are also quite successful. We've shown classic Hitchcock thrillers, black and white monster movies, and even newer horror/thiller films. Mentioning some trivia or little-known facts before and after the movie adds to the experience (and the trivia is easy to find on imdb.com). Pop culture-themed presentations have proven very popular with adults. I've done The History of "Doctor Who," The Making of a Meme, and Internet Mythbusting. This year I will be presenting The Evolution of Vampires in Pop Culture. This PG-13-rated presentation will cover everything from Nosferatu to Edward Cullen.
Local authors are often a great resource for libraries. Find a horror, suspense or thriller author in your area.
Gory make-up
Make-up classes can be especially fun in October. Past programs have included face painting, zombie make-up and special-effects wounds. This year we've partnered with a local make-up distributer for a class, Spooky Eyes. These classes include lots of audience participation and are fun for everyone involved.
Whatever you decide to do for your haunted happenings, just remember to keep it fun, encourage costumes and always have candy on hand. The library should be a "treat" and not a "trick" for its users.
Audience
Adult
Older Adults / Seniors