Short Title
Rural Roots: Holiday Tradition
Larry Grieco's take on a well-known Christmas poem has become part of his small town's holiday traditions.
Rural libraries are uniquely situated within their communities to relate on a personal level, rather than merely "business as usual." One cool way to do this is by becoming an integral part of the celebratory atmosphere around holidays. Rural libraries can plan something patriotic for Memorial Day and Veterans Day, something sparkling and loud for the 4th of July, thoughtful and reflective for Thanksgiving, and nostalgic and traditional for Christmas.
For the last 15 years, as director of the Gilpin County Public Library, I have published the famous poem, "A Visit from St. Nicholas," in the local newspapers, adapted for the library of course. This is how it appears every year, on the nearest Thursday to Christmas: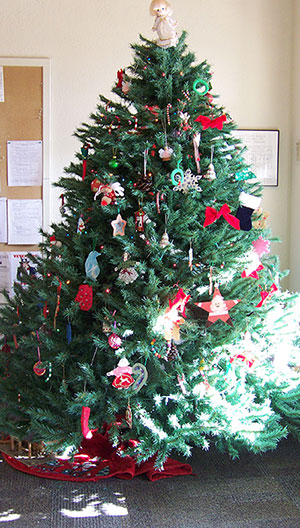 A Visit from St. Nicholas: A Parody for the Library
(After Henry Clarke Moore or Henry Livingston, or both)
'Twas the night before Christmas, and all through the library
not a creature was stirring, not even Larry;
the stockings were hung on the mantle with care,
In hopes that St. Nicholas soon would be there.
The books were all nestled and snug on their shelves,
Put in their place by the library elves;
The books in their jackets, and me in my cap,
Had just settled down for a long winter's nap.
When out in the parking lot there arose such a clatter
I sprang from my bed to see what was the matter.
Away to the window I flew like a flash,
Tore open the shutters and threw up the sash.
The moon on the breast of the new-fallen snow
Gave the luster of mid-day to objects below,
When, what to my wondering eyes should appear,
But a miniature sleigh, and eight tiny reindeer,
With a little old driver, so lively and quick,
I knew in a moment it must be St. Nick.
More rapid than eagles his coursers they came,
And he whistled, and shouted, and called them by name.
"Now, DASHER! now, DANCER! now, PRANCER and VIXEN!
On, COMET! on CUPID! on, DONDER and BLITZEN!
To the top of the steps! to the top of the wall!
Now dash away! dash away! dash away all!"
And then, in a twinkling, I heard on the roof
The prancing and pawing of each little hoof.
As I drew in my head, and was turning around,
Down the chimney St. Nicholas came with a bound.
He was dressed all in fur, from his head to his foot,
And his clothes were all tarnished with ashes and soot;
A sack full of books he had flung on his back,
And he looked like a peddler just opening his pack.
He spoke not a word, but went straight to his work,
And filled all the shelves, then turned with a jerk,
And laying his finger aside of his nose,
And giving a nod, up the chimney he rose.
He sprang to his sleigh, to his team gave a whistle,
And away they all flew like the down of a thistle.
But I heard him exclaim, ere he drove out of sight,
"HAPPY READING TO ALL, AND TO ALL A GOOD NIGHT!"
 
By doing this, or something like this, every year for many years in a row, you begin to make the library part of the woven fabric of your community. One of the strongest forces in people's lives is tradition, and when the library can be associated with that, it becomes, like all traditions, something to be treasured, protected, defended, supported and loved.