Short Title
Rural Roots: Poetry Readings Made Simple
Poetry readings can be as simple as you want to make them, but often are more complex than they need to be.
Author's note: This is another installment of "Rural Roots," a blog about rural librarianship and its challenges. In this and upcoming articles I'll be sharing ways in which many of these challenges were met and overcome in a small library in Colorado.
Like many rural public library programs, poetry readings can be as simple as you want to make them, but often are more complex than they need to be. The Gilpin County Public Library (GCPL) has made a tradition of offering two poetry readings a year, roughly six months apart, and calling them A Midsummer Night's Poetry Reading, and A Midwinter Night's Poetry Reading. Here's how it works at GCPL: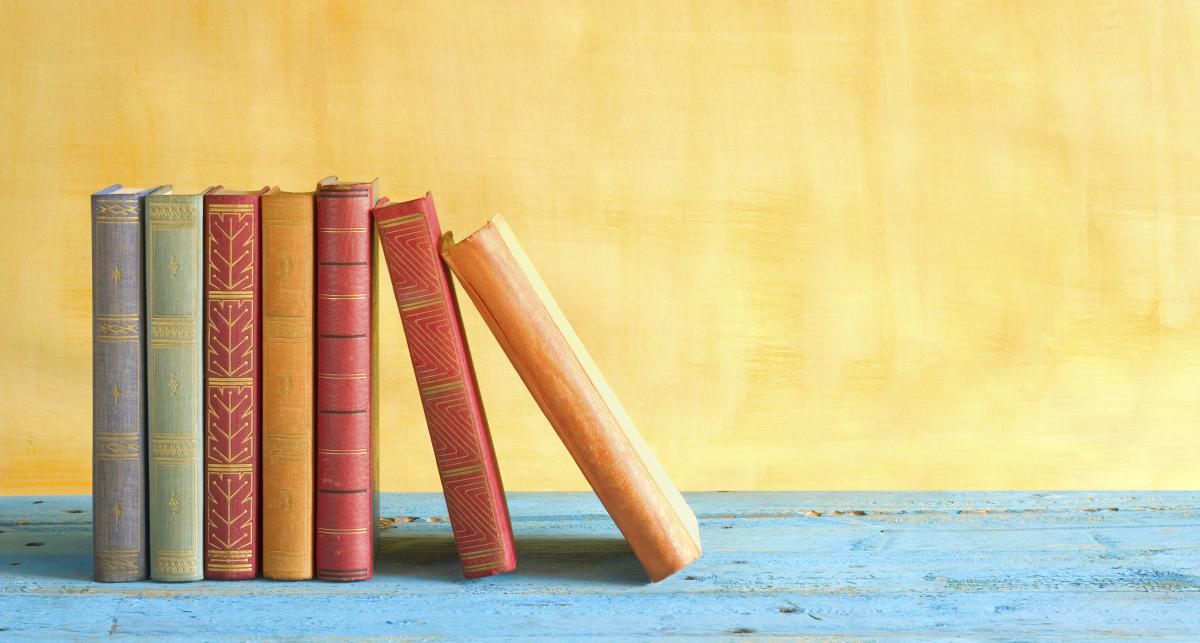 Why only two poetry readings a year? If you have a core group of poets, you may find that they need breathing room in between readings in a particular venue. In a single venue the audience may also be a core group, and will be coming back to hear good poetry again and again. Even though they may have favorites among the poets, or favorite poems by a poet, they don't necessarily want to see and hear the same performance as they did before. While "familiarity brreds ocntempt," having new material presented by poets is good not only for the audience, but for the poets, too. They have reason to keep writing new poems as well as revising old ones. And six months is just long enough for them to find the time to work at their craft, while not too long for them to lose interest in your program, or their fans to lose interest in them. And, to be honest, it gives you, the organizer, time to breathe as well. Overdosing on pulbic programming of any sort is a sure way to burn out early, and for the programs to suffer from lack of energy or spontaneity. Programs that are offered again and again nee dto grow and change as the times do. Your core group of poets may benefit from adding new members, or long-time members skipping a program once in a while.
How do you identify and begin working with your local poets? Every community has poets and artists. Small, rural communities are no exception, but the numbers may be smaller. If you're lucky, some poets will be library users and you will ge tto know them as patrons first. Poets tend to know each other, and you will find there's a grapevine among poets that will be a good channel fo rpulbicizing poetry events. Watch your local newspapers too--you may not be the only game in town (or out of town, ir you're really rural)--there may be a bookstore or even another library, within easy travel distance, offering occasional poetry programs. Become a regular in their audiences, and use their programs as an opportunity to talk aobut yours. In a short time, and ongoing, you will know who your poets are, and like any smart library manager, you will appreciate them--and treat them--as the valuable resources they are, who will enliven and enrich your programs.
How do you use "open microphone" or "open mic" to the best advantage? At GCPL we have poetry readings that are in two parts. The first half of the evening we devote to the "featured poets," the core group who get their names on the flyers and in the press releases. You have about 60 minutes for your three to five featured poets to divide up. Usually a poet will have 10 to 15 minutes to fill. It's a forum for your local poets to be recognized as such. They are featured because they know how to perform their poems, and this is helpful in filling the seats, too--each poet will often invite family members and friends to ocme out and provide moral support. After an hour, and no longer, it is time for a break. Refreshments should be served. The GCPL provides cheese and fruit trays, plastic forks, small paper plates, plenty of individual bottles of water, and napkins. This wakes people up and energizes them for the second half of the program: open mic. We have a signup sheet on the refreshment table, or on a flip chart, where anyone wanting to read has the opportunity to put their name on the list. Here is another occasion for time management. You don't want the entire program to exceed two and a half hours, and you have used an hour and fifteen minutes for the first half and the break. You divide up the remaining hour and fifteen minutes by the number of "poets" who have signed up for open mic. This usually means giving each person up to five minutes, but playing it by ear. Some will have only one poem, which may be long or short, but they might not need the full time allotment. We like to invite the featured poets to participate in the open mic segment of the evening too, by calling each of them back up to read one or two more pieces. While the first part of the program is tighter, the open mic segment is open to as much flexibility as is needed for everyone to enjoy themselves. It will often develop that the organizer acts as emcee, and poets will inquire about how much time they have left during their performance. The emcee is in charge of this, and should be flexible raather than rigid, but as fair as possible in meting out minutes to each poet.
Should "outside" poets be invited? Absolutely! If you've got a core group of three to five (or more) poets, it would be great if you invited some notable poet (published, recognized, active in the wider poetry community) to be the "special guest." People in your community might not have the opportunity to hear and see a poet from out of town (or out of county) unless the poet comes to them. This gives life and energy to the program, and also to the pre-program publicity, and builds a sense of anticipation, at least in the core group of attendees, and maybe draws in some who wouldn't ordinarily come out for "just" the locals. I would offer the special guest poet a modest honorarium, or at least travel expenses.
What's it going to cost? Poetry programs, especially in rural areas, can be the least expensive types of library public programming. The cost can be as little as nothing, to perhaps thirty to forty dollars. Refreshments can be about half of the expense, while an honorarium for an "outside" poet (who is worth inviting) can be the other half.
Why have poetry readings? Library public programmng makes the library the focal point of culture in a small, rural community. Poetry readings are special opportunities for culture to thrive, forums for creativ eexpression, and social events of the highest order. On any given evening, there's a chance, a very good chance, that there will be magic in the air. This has proven true at the Gilpin Count Public Library, time and time again. It is possible that in your rural community the magic is already there, and your library just has to reach out and grab it.
Job Functions
Budgeting
Space / Facilities
Collaborations
Audience
Adult
Older Adults / Seniors
Young Adult