Short Title
Zen and the Art of Having an Art Wall (Part 2)
Gilpin County Public Library Director Larry Grieco shares more ways the library's art wall has benefited programming.
Author's note: This is another installment of "Rural Roots," a blog about rural librarianship and its challenges. In this and upcoming articles I'll be sharing ways in which many of these challenges were met and overcome in a small library in Colorado.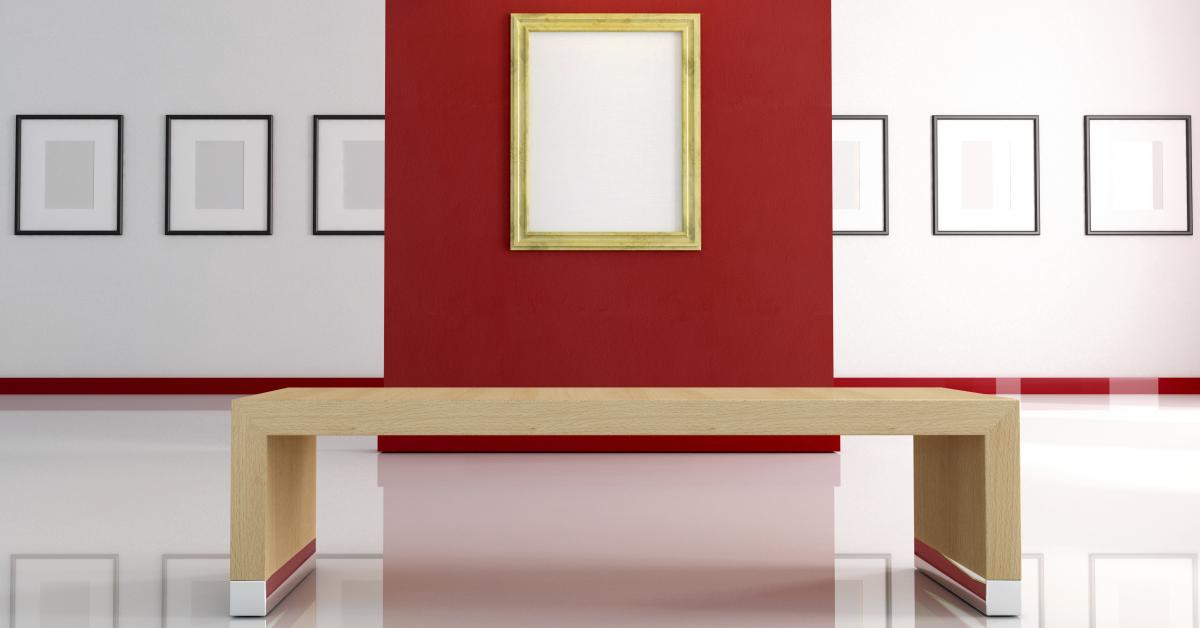 Last time I described how our art wall came about and how it led to a long series of exhibits by local artists, as well as the acquisition of 25 fine art prints that we hang when between live artist's shows. Having the art wall also led to an annual summer exhibit of kids' art produced in classes in the Gilpin School. Each of these results have promoted art in the Gilpin County Public Library and made the library a cultural home for art activities.
Space utilization is a frequent challenge in rural libraries. Overcoming space constraints, such as a small public meeting room, or worse, no meeting room at all, can hamper public programming. What space one has almost always calls for multi-purpose usage. A meeting room is obviously a place where groups meet, but it is also where art may be hung, films are shown, poets can read aloud, speakers of all kinds may address an audience of patrons, and a corner of it can be where the Friends of the Library may have an ongoing book sale. These are just some ideas calling for adaptability and a little imagination, two common attributes of rural librarianship.
Six years ago we created another ongoing program in which the art wall has played a significant role: an artist-in-residence summer program. The underlying premise of this program was that Gilpin County had a deep well of talent, and we could find a local artist of one kind or another every year for many years to come. The first year a poet was chosen, and she offered a series of writing workshops for library patrons of all ages in June, July and August. This led to the first of many poetry programs, called "A Midsummer Night's Poetry Reading" and, alternately, "A Midwinter Night's Poetry Reading."
The art wall was a kind of silent partner in these semi-annual programs by first presenting an eye-pleasing backdrop to the poets reading from their works. Also — and unplanned — the carpeting on the wall enhanced the acoustic sound of the poets reading aloud. It provided a pleasant addition in year two, when two visual artists shared the artist-in-residence post, and when a musician-in-residence was chosen the third year.
When our artist-in-residence was a theater artist, a play was performed at the end of the summer, and the art wall served as a literal backdrop, providing a set for the play. The next year a quilter-in-residence hung beautiful quilts on the wall as she worked with patrons creating quilts of their own. Later, a husband and wife team of photographers were in residence, teaching the art of digital photography and incorporating the art wall into their presentations.
Several years ago, a local artist organized a Gilpin County artist studio tour, in which artists opened up their studios for a weekend so visitors could see them in their respective creative spaces. The Gilpin County Public Library exhibited works by each participating artist in the weeks leading up to the tour, providing a preview of what attendees would later see when taking the county-wide tour. Through these efforts, the library became the virtual epicenter of the artist community in Gilpin County.
None of the above happened overnight. And I think it is safe to say that without the presence of an art wall, none of it would have happened at all. When hoping to engage the library service community, you cannot always draw up a master plan. In fact, that might actually impede progress toward your goal. If you are lucky enough to have something like an art wall dropped in your lap, some amazing things can happen over the course of time. One thing will lead to another, sometimes unpredictably. And before you know it, you may have just made a lasting impression on the community served by your library. And that's what is called a legacy.
More on the library creating a lasting legacy in your rural community in the Rural Roots articles to come. Be sure to tune in next month to www.programminglibrarian.org