Short Title
Anti-Racism in My Rural Library
In a conservative Iowa town of just 250, Chelsea Price is striving to make her tiny library inclusive.
Let me start by saying that I am white. I am privileged beyond belief. I have never had to be afraid of being judged, dismissed or killed because of the color of my skin.
I feel too ignorant to speak on something as important as racism, and I want to stay in my lane. But I feel that for libraries to remain silent on what is going on in the world is to be complicit. That goes for tiny, rural libraries too.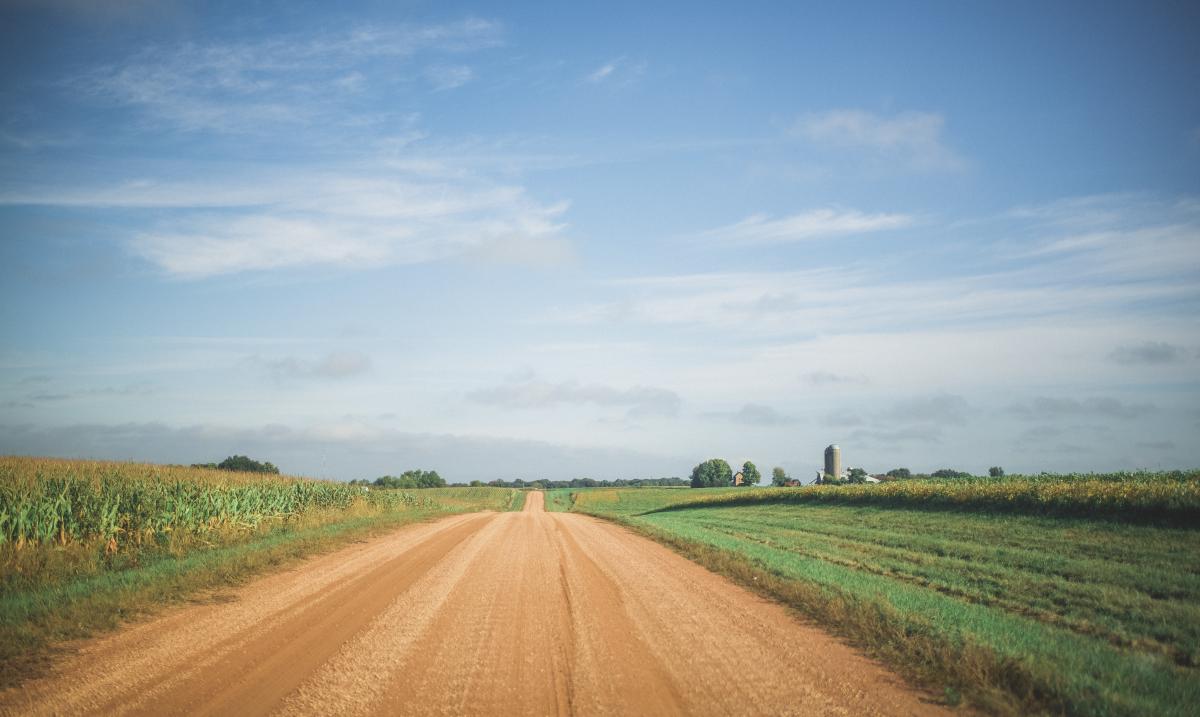 My library is in a largely white, conservative community of just 250 people. Many of my patrons are family friends. They knew me as a child, taught me in school, have been Facebook friends with me for years. If I share something on social media, they all see it.
That's why I have remained quiet so far about the Black Lives Matter movement: I am terrified that I will be met with anger and countless retorts of "all lives matter." But I want our patrons to know that this library is inclusive, welcomes diversity in every form, and will not tolerate racism of any kind.
Libraries are not neutral. They never have been. We advocate for the banned books that some find offensive, look to include everyone in our communities, create Pride displays that feature LGBTQ+ authors. Libraries are for everyone, and the materials, programs and services we offer should reflect that. 
If you relate to my situation, read on for some suggestions of ways to support the movement and promote diversity and inclusion in your library.
Offer more diverse materials
I realized one day that most of the picture books in my library depicted white children. I had recently attended a conference session on diverse books given by Angie Manfredi, the State Library of Iowa's awesome youth services consultant, and it helped me see that I needed to do better. I applied for (and got) a $1,500 grant to purchase more diverse materials for our children's section so a child of any color could come into the library and see themselves reflected in our collection.
Make sure readers of all ages have a diverse selection to choose from. This doesn't mean buying "The Help" and calling it good; do your research, see which books are actually authored by people of color, which movies/documentaries actually resonate with people of color. Some of my favorite children's books I purchased: "The Proudest Blue" by Ibtihaj Muhammad, "A Big Mooncake for Little Star" by Grace Lin, "Thank You Omu" by Oge Mora, "Alma and How She Got Her Name" by Juana Martinez-Neal, "Ghost Boys" by Jewell Parker Rhodes, "Hands Up" by Breanna McDaniel and "New Kid" by Jerry Craft.
Make your inclusivity known
Let your public know that the library is for everyone — whether that means creating a display, making a Facebook post, planning future programs specifically aimed at people of color, offering story times in other languages, purchasing more diverse puppets for your puppet collection, posting an anti-racism reading guide on your social media pages, inviting people of color to speak at your library (and PAYING them for their time) or drawing rainbows in chalk on your sidewalks. Make it clear that you welcome everyone at your library.

Do not tolerate racism
I have witnessed several children in my library exhibiting racist behavior. One white child told a Mexican American child to "go back to Mexico." Another little boy told me that he "doesn't really like Black people." These were terribly sad moments, but they were also teaching moments.
Use situations like these to teach kindness and acceptance of all people. Most of the time, young children are parroting what they hear at home and don't realize how wrong it is. Teach them by promoting kindness above all else and putting diverse books in their hands to widen their view of the world. Libraries should be safe spaces for people of any color.
I have a tabletop display in my library now that says "We stand against racism." Tolerating racist or discriminatory behavior is not acceptable.
Better yourself
Follow Black creators on social media and share their work. Educate yourself on what you don't understand so that you can help your library patrons better understand.
Listen to podcasts: NPR's "Code Switch," "About Race," and the New York Times' "1619" are all good places to start. Watch documentaries ("13th," "I Am Not Your Negro"), movies ("The Hate U Give," "Fruitvale Station") and mini-series ("When They See Us").
Read "Just Mercy" by Bryan Stevenson, "How to be an Antiracist" by Ibram X. Kendi and "White Fragility: Why It's So Hard for White People to Talk About Racism" by Robin DiAngelo.
I'm really trying to be better, to acknowledge and correct any lingering implicit biases and support the BLM movement by donating, sharing information and peacefully protesting beside my Black brothers and sisters. Just as some things about myself need improving and working on, so do things in my library. If you have any suggestions on making our libraries — specifically rural libraries — more inclusive and diverse, please let me know in the comments or email me at chelseaprice@meservey.lib.ia.us. And to the librarians of color out there: We love you. We stand with you.