Short Title
'Stranger Things' at the Library: DIY Craft Night
The second season of the hit Neflix show will be released on Oct. 27, and fans are pumped.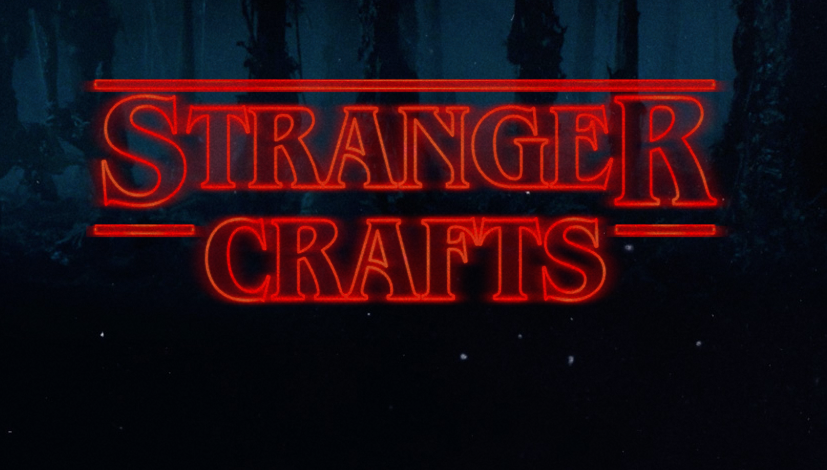 The second season of the hit Netflix show "Stranger Things" will be released Friday, Oct. 27, and fans are pumped. One way to tap into the excitement is by hosting a library craft night leading up to the release.
Why crafting? Working on activities together creates a low-pressure environment that allows participants to connect with one another over the show. Plus, everyone gets to leave the event with their creations!
Buttons
If you already own a button-maker, this will be a pretty simple craft. Before your event, print out pictures of "Stranger Things" characters or short sayings like "Justice for Barb" that attendees can use to make a button. This is a fairly quick craft; unless you also have attendees design their own pins, you would be better off using this craft as an add-on rather than the main event.

Magnets
Create magnets of "Stranger Things" characters using Perler beads. A quick Pinterest search of "Stranger Things Perler beads" will reveal a few different styles of how to recreate the characters. One of my favorites comes from 8-BitHero; you can download patterns from their Pop Culture Pinterest board and print them out to provide instructions to your participants.
Canvas Art
Fan art for "Stranger Things" is robust. While you can set your attendees free to create whatever art they would like, you might also set out samples that other attendees can model their wall art after. A popular choice is the alphabet with a string of colored lights hanging over the letters. If you have the time and a 3-D printer, you can print the "Stranger Things" logo ahead of time for your attendees to attach to their canvas. Or get creative by transforming patrons' own messages into the "Stranger Things" '80s-inspired font.
Coasters
Perhaps you have seen DIY coasters made from photographs. This project can be easily adapted to include images from "Stranger Things." Before the program, print several popular images from the show; consider adding quotes from the series such as "Mornings are for coffee and contemplation." Due to the cost of supplies, and to offer enough variety, you may want to limit your participants to two coasters each.
As the release date for the show approaches, more ideas will be popping up. When searching online, browse for inspiring fan art creations and seek out "Stranger Things" party ideas on sites like Tumblr and Pinterest to help you create the ambiance you're looking for.
Job Functions
Resources and Program Starters
Audience
Adult
College Students
Tweens and Teens
Young Adult
Budget
$51-100
$101-250
$251-500