Pair food with fiction with this book club model for teens. 
I love teen book clubs! They encourage teens to read something new and provide great enrichment by asking them to examine what they've read. They soak up new vocabulary words, figure out the storyline, and learn about the characters.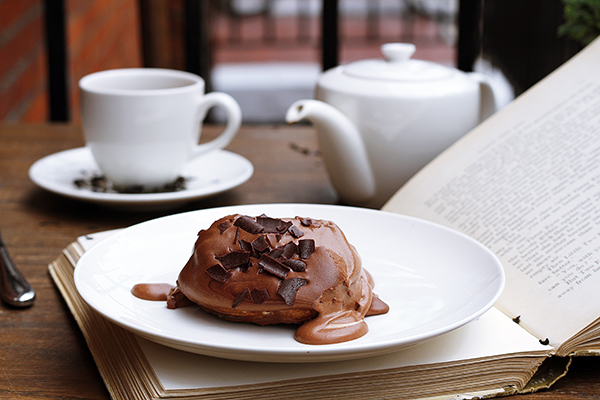 I'm also a firm believer that book clubs help teens build leadership skills and gain confidence. Joining a book club gives teens a chance to speak up in a group and respectfully share their ideas and opinions, particularly since so many YA books delve into controversial topics. Teens that take the lead in book discussions will gain an extra edge that will help them in school and social settings.
Teen book club themes
Most of my teen book clubs have focused on a theme. I think having a theme adds a bit more excitement to the club and also offers you, as the facilitator, a chance to be creative and find great books for your teens.
One of my first teen book clubs was called Muggles and Magic, and all the teens wanted to do was read "Harry Potter" over and over again. It was fun — and tricky — to find other books after we were done with the "Harry Potter" series, but my imagination took over, and I found quite a few books that blend magic and mystery for teens. We also played games like "'Harry Potter' Jeopardy" and dressed up as our favorite characters at the end of the school year.
This book club was a great way to experiment on how to get teens to read and discuss books. It also gave me the back-up I needed when I started working in a public library to continue to host book clubs. I am always looking for ideas to start a new book club, and since I have just recently started at a new library, I think it could be a fun way to get to know the teens in my new community. 
A book club with sweet treats
A few weeks ago I read a charming article about pairing books with desserts on Shari's Berries, and it totally inspired me.  If you think about it, you can find all kinds of recipe ideas in books. Many fandoms have created special web pages just for their unique ideas. I've also seen blogs with resourceful recipes inspired by "Twilight," "Hunger Games" and "Harry Potter."
This gave me the awesome idea of planning a book club that focuses entirely on reading YA fiction books and making the food that is mentioned in the book. Why not choose a book every month and have each member pick a treat to make and bring to the discussion meeting? Not only will the teens be reading, they will be testing their cooking skills as well.
Check out some of these recipes that book club readers could easily recreate for a fun and interactive book discussion group. 
Check out my Pinterest board, "Tasty YA Book Recipes," for more fun ideas on pairing YA books and yummy treats! And tune in next month for more tips and ideas for tween and teen programming from Mrs. Librarian Lady.
Job Functions
Resources and Program Starters