As Tax Day looms, librarians see more tax and financial questions coming our way.
I have a confession: I'm an accidental business librarian. My background is in art history, but like many public librarians, I was placed in a department that needed staff, and that department was business services. I grew to love business reference and helping entrepreneurs with business planning and research. I even got the opportunity to create and grow the Business Resource and Innovation Center (BRIC) at the Free Library of Philadelphia.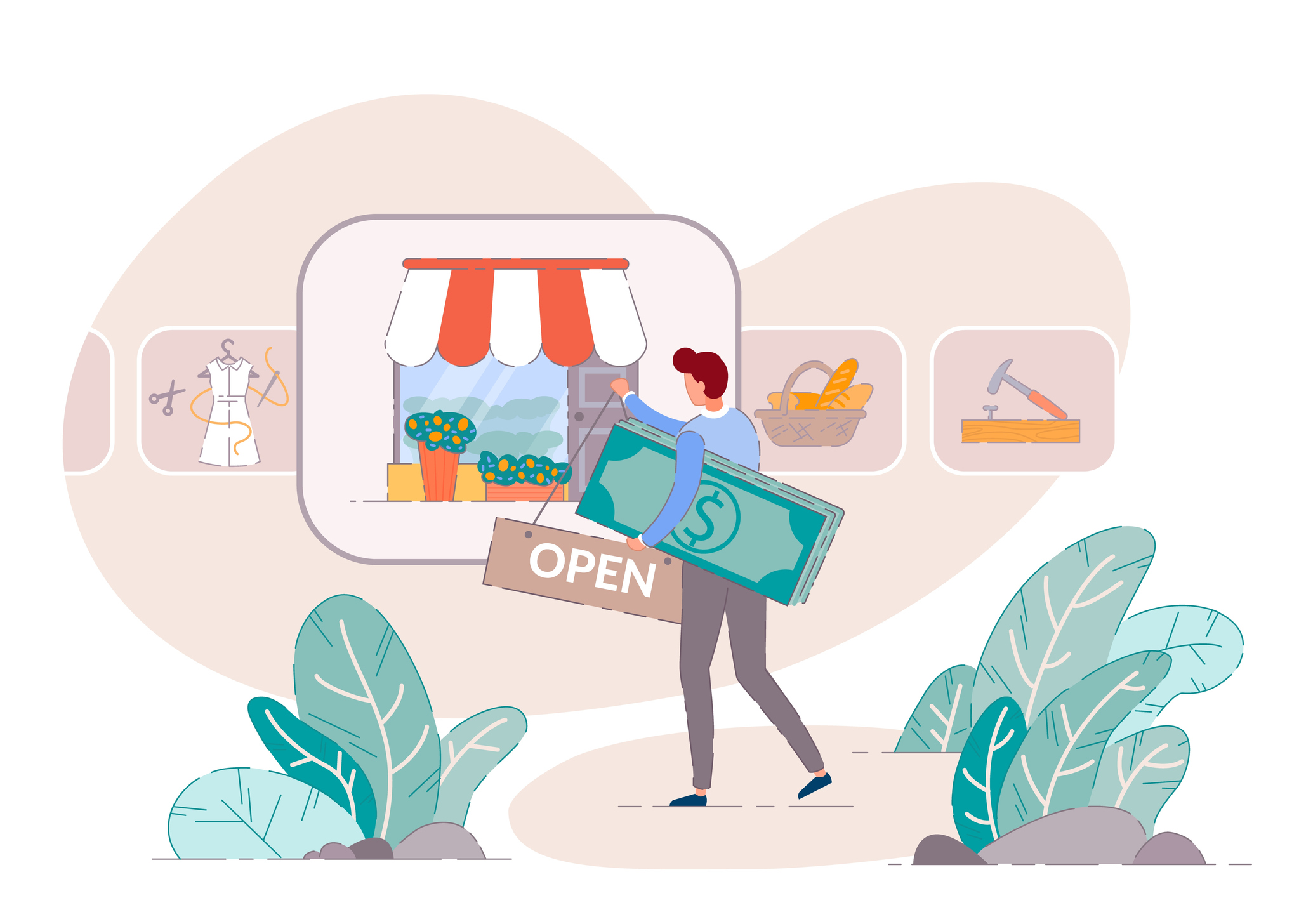 However, one topic still makes my palms sweat: financial literacy. For many librarians, the mere mention of financials, accounting and taxes have us quickly searching the catalog for accounting tomes, pulling dusty financial ratio reference books from the shelf, and frantically Googling.
As tax day looms, we business librarians, accidental and otherwise, see more tax and financial questions coming our way from entrepreneurs. The following collection of resources has made me a more confident (and less sweaty!) business librarian. 
National financial literacy services
Start simple with a few national and local organizations that can provide entrepreneurs with expert assistance. Many have their resources available online.
The Small Business Association (SBA) is the gold standard for financial assistance and resources for small businesses. Not only do they provide a ton of funding programs and resources, but they also provide access to resources to help entrepreneurs manage their finances. The SBA's Manage Your Finances page includes information on how to maintain proper bookkeeping as well as basic business finance information and how-tos. The best part? This balance sheet takes you directly to the SBA's resource partner, SCORE! Here you will find a downloadable balance sheet template.
The entrepreneur can fill their numbers directly into the Excel spreadsheet. There are even notes on preparation! Additionally, you'll find information like related courses, templates and tips — a goldmine.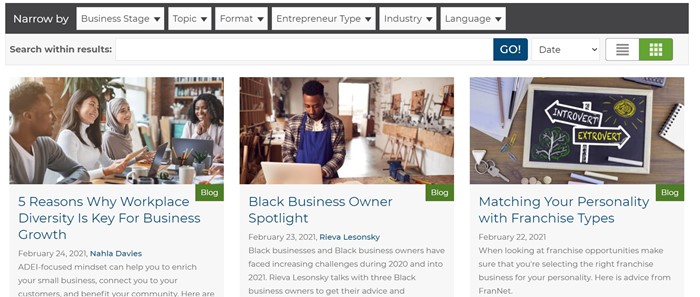 Speaking of SCORE, they have local chapters all over the country that provide a wide range of services to both established and new businesses. SCORE also has a robust website that offers webinars and courses on-demand and a library of online resources.
The library is searchable by business stage, topic, format, entrepreneur type, industry and language. Topics include accounting and cash flow (133 search results) and financing and capital (147 search results).
The network of national Small Business Development Centers (SBDCs) also offers no-cost business consulting and free and low-cost training to new and existing businesses on a variety of topics. SBDCs are hosted by universities, colleges and economic development agencies. They are funded in part by the U.S. Congress through a partnership with the SBA. Find your local SBDC here.
The Pennsylvania SDBC offers a helpful guide to small business taxes. The Free Library of Philadelphia's local SBDC at Temple University offers financial assistance to businesses locally, including consulting on financial management, financing and loans.
Local financial literacy services
Don't forget to tap into your local network! No library is an island. Librarians and library workers are community connectors. Connect with your local SBDCs and SCORE chapters for local resources and services. They should be some of your most valuable partners for referrals and promotion of services and resources.
Another great financial literacy resource is your local government. Reach out to your city or town's local commerce department to see how they can support your financial literacy programming and provide resources for entrepreneurs and small businesses. Your government wants to grow local viable and stable businesses. It's a mutually beneficial partnership.
Finally, connect with local businesses and nonprofits who might be interested in providing free services for the library community. Reach out to and network with Community Development Financial Institutions (CDFI), Community Development Corporations (CDC), business associations, chambers of commerce and accounting firms. See if they can connect you to services or if they can provide direct services or resources to your library.
Programming and partnerships
As mentioned above, local government, businesses and nonprofits can be valuable partners. Tap into your government to see if the Office of Commerce or Revenue would be interested in presenting a workshop on financials and taxes for local businesses. It's also a good way to educate yourself on the process local businesses experience.
I host a quarterly workshop with the city of Philadelphia's Department of Revenue to present Revenue 101: Business Tax Basics for Small Business Owners. This workshop gives entrepreneurs the opportunity to connect with the Department of Revenue directly to ask questions and get the most up-to-date information on Philadelphia's business taxes.
I also host a two-part series titled How to Start a Business in Philadelphia in partnership with the city of Philadelphia's Department of Commerce and Office of Business Services. Part one is presented by the city about permits, licenses and business structuring activities, and part two is presented by BRIC's business librarian about the Free Library's resources for small businesses.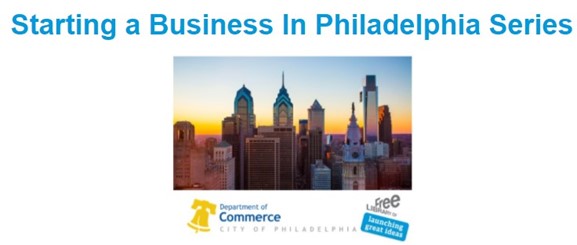 Finally, I find that entrepreneurs often have very specific financial goals and questions that a standard program will not answer. You can certainly refer these questions to the organizations already mentioned. However, you can also tap into a local organization that can provide pro bono assistance. The BRIC offers a monthly program called Ask an Accountant: Office Hours with an Accountant. A local accounting firm offers 30-minute appointments to BRIC users to provide answers to general accounting questions and guidance to entrepreneurs. It's a pretty light lift for BRIC staff. We maintain and lightly screen the appointment requests before compiling the information for the accountants.
Recently, BRIC staff in the business and nonprofit service areas noticed an increase in tax and financial questions as tax day looms closer. In addition to referring to our usual partners and resources, we wanted to provide users with a primer on accounting services. We asked our Ask an Accountant program partner if they could provide answers to commonly asked questions about accounting services and hiring an accountant. They delivered! The result was a thorough Q&A and FAQ for businesses and nonprofits written by an accountant. We compiled his answers and posted them to the Free Library's blog in two posts geared toward business owners and nonprofit staff. We included the posts in our newsletters. It's also a tool we can refer users to when future questions arise.
Use your library's resources
Explore your library's databases and online resources to flesh out the financial literacy resources that are most helpful for entrepreneurs.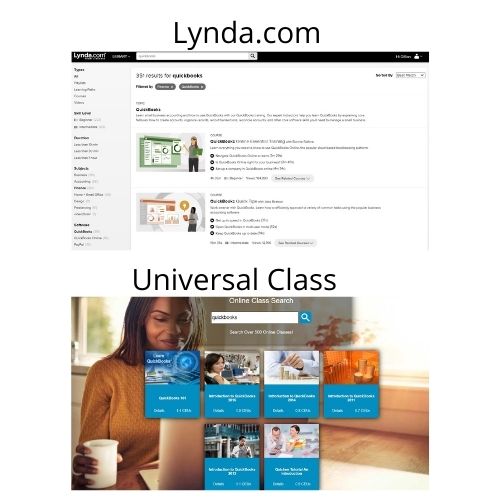 Business databases

New entrepreneurs and businesses will be excited by the Business Plans Handbook series available via Gale eBooks. Sample business plans are a great way to show users what a financial analysis could look like in their business plan. Business Plans Handbook is fully searchable and easy to show, download and email.
More advanced users will delight in D&B Global Business Browser, as it offers access to RMA financial ratio benchmarks by industry. Also, the Mergent Intellect database suite includes the Key Business Ratios database. Ratios are available by industry. Plus, you can add your own financial template to create a really flexible and personalized experience.
Online learning platforms

Looking beyond business databases, online learning platforms such as Universal Class and Lynda.com offer courses and classes on finances such as bookkeeping, accounting and Quickbooks.
I find it helpful to organize the resources for myself and for users into a guide using Google Docs. Google Docs can be easily edited, accessed, shared and downloaded. Resources can also be added to LibGuides, if your library provides access.
Librarians are neither accountants nor financial advisors. For subjects beyond the expertise of a librarian, it's OK to say "I can't answer that question" and offer an appropriate referral. It's best practice to direct users to partners as well as both library and external resources and tools.
I hope you and your users find these resources helpful. Keep calm and ask a librarian!
Gillian Robbins is the business services supervisor and acting head of the Business Resource and Innovation Center at the Free Library of Philadelphia. This blog post is part of a series written by ALA's Financial Literacy Interest Group and sponsored by the FINRA Investor Education Foundation.
Popular Topics
Virtual
Financial Literacy
Job Functions
Resources and Program Starters