Short Title
'Thinking Money' and Our Financial Literacy Goals
With a traveling exhibition, the Mid-Continent Public Library is helping patrons learn about saving, spending and avoiding fraud.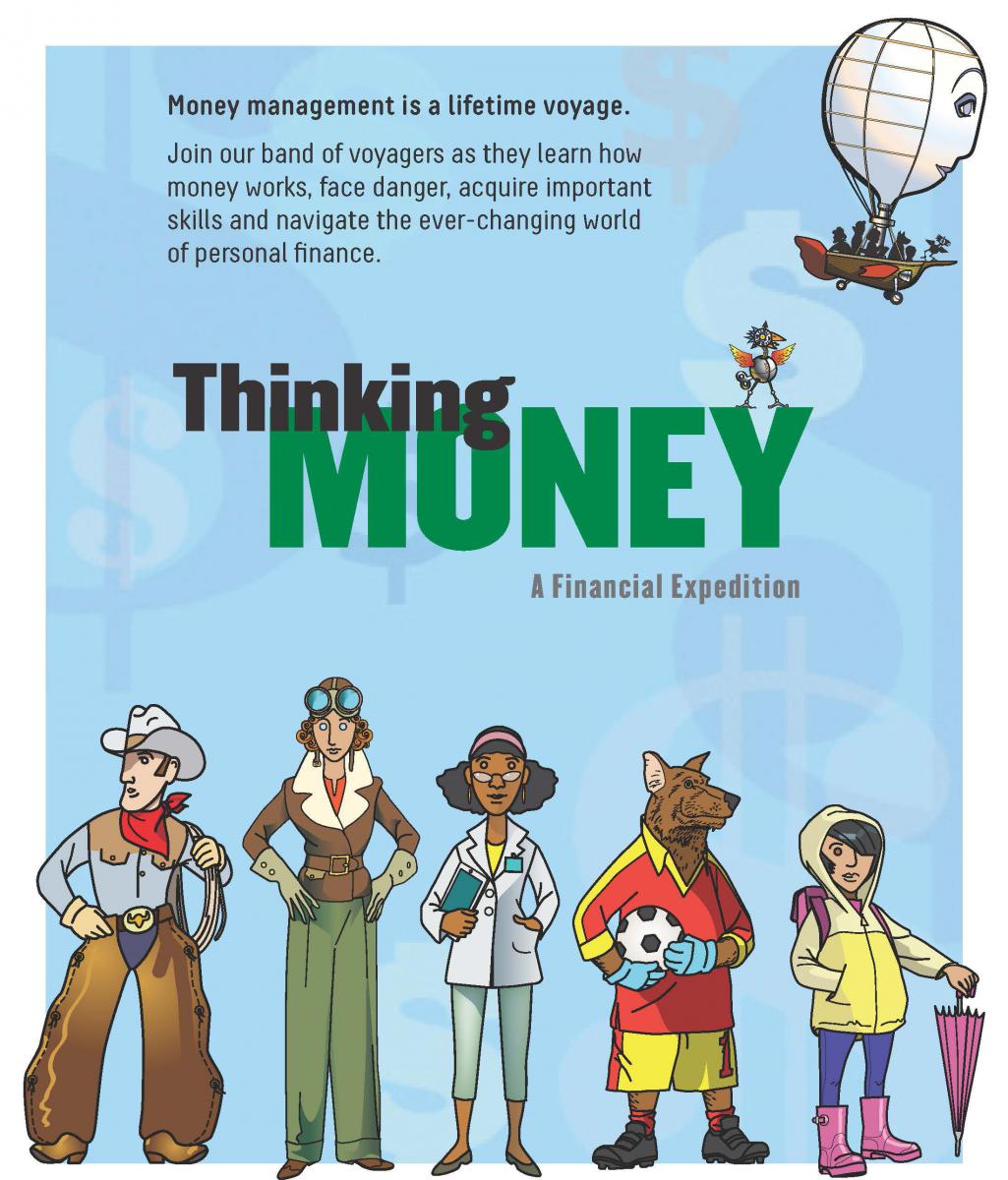 This fall at Mid-Continent Public Library, we're all about money. Actually, we're all about Thinking Money, the interactive financial literacy exhibition created by the FINRA Investor Education Foundation in partnership with ALA's Public Programs Office.
MCPL is one of 50 U.S. libraries selected to host the Thinking Money exhibition between 2016 and 2018. It will be on display at our North Independence Branch from Oct. 19 through Nov. 28.
(Note: Host sites for the Thinking Money exhibition have already been selected, but you can visit the Thinking Money Resources page for information and ideas to develop your own financial literacy programming.)
A lesson for everyone
Featuring an adventure-themed storyline, interactive iPad content, and hands-on activities, Thinking Money will no doubt have appeal for our younger patrons, but the exhibition's lessons should resonate with adults as well — wants vs. needs, earning vs. paying interest, saving for rainy and sunny days, preparing for the future, and avoiding financial fraud.
For MCPL, Thinking Money fits perfectly with our system's goals of providing personal finance and financial education programming. Each April, we join libraries, businesses, financial institutions, schools, not-for-profits and government agencies from across the metro area for Money Smart Month of Greater Kansas City. The event is a monthlong public awareness campaign helping consumers better manage their finances.
Meeting a need
The need for personal finance and financial education programming is real in metro Kansas City. In an analysis earlier this year, WalletHub.com ranked 2,570 American cities by the money management skills of their residents based on eight key metrics. Several of the cities in the ranking lie in the Kansas City metro area. While some ranked among the most financially skilled, others have room for real improvement.
Along with the exhibition, MCPL has planned a full menu of financial literacy programming at 13 of our 32 branch libraries, as well as at the community sites. The programming was funded, in part, by the Thinking Money grant.
Programs for all ages
For adults, there are programs on creating a budget in Excel, meal planning on a budget. identity theft, reverse mortgages, and retirement issues. High school and college students can get a head start on developing their financial savvy with help from attorneys experienced in financial issues, as well as participate in a Game of Life-style simulation.
The financial reality simulation, Mad City Money, features a financial simulation that assigns teens a job, a salary and, maybe, a family. Teens play to see if they can juggle everything life has to throw at them and still live large.
Whether they want to live large or just find more money in their month, we hope this exhibition helps our patrons think about their money.