Short Title
Picks for International Games Day
Blogger Veronica Stork suggests several fun, cheap video games for your gaming celebration.
If you're like me, you look forward to International Games Day every November. Maybe you'll participate in this year's International Minecraft Hunger Games tournament or play the Global Gossip Game, provide a selection of awesome board games, or set up a LAN party and play Halo 3 (like we're doing this year at our library).
There are endless ways to celebrate International Games Day, but today we are going to talk about a few video games that really think outside of the box. On Nov. 21, consider firing up one of these unique video games for an interesting addition to your celebration.
GeoGuessr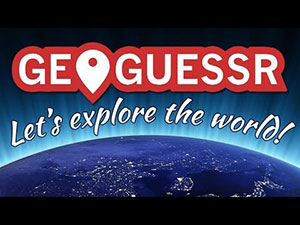 When a co-worker introduced me to GeoGuessr, I was hooked immediately. The premise is deceptively simple, but it really is a game that defies what we normally expect from video games. 
In GeoGuessr, you are plopped down at a random point on the globe (using Google street view) where, using the clues around you, you must attempt to guess where in the world you are. You can click around the environment and go up and down streets (like you can on the normal Google Maps site) to get a feel for where you are. When you're ready, you click a point on a globe to guess your location. Then, the computer tells you how close (or sometimes how embarrassingly far) your guess is to the spot you were actually viewing.
Simple, right? But it's like being a detective. You find yourself looking at signs (Was that one in Spanish? Where do they have maple leaves on their road signs?), the cars people are driving, the housing styles, the types of trees, anything that might clue you into where you are! 
Different game modes are available. You can play single player or challenge a friend, focus on just one country or take the plunge and be a virtual globe-trotter. It may not be a trip abroad, but it's tons of fun and best of all, it's free.
Never Alone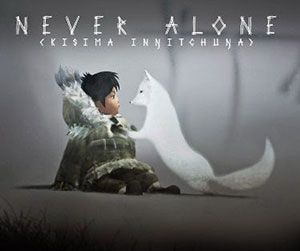 On its surface, Never Alone is a pretty standard two-player platform/puzzle game. You play as either a little girl or her arctic fox friend as you try to find the source of a supernatural blizzard that threatens the survival of your people.
Underneath, though, Never Alone is something completely different than anything we've seen before. Developed in close collaboration with the Inupiaq people of Alaska, the game includes short but fascinating videos about traditional Inupiaq life and storytelling by tribal elders (in their native language with subtitles!) Plus, it's beautiful, with awesome, Native Alaskan-inspired art. What's not to love?
Never Alone is for one to two players, and is available on the XBox One, the PC, the WiiU and the PS4. At the time of this article, it is $14.99 and worth every penny.
 
"A Dark Room"

Video games typically have graphics and sounds, but those of us who are old enough to have been gaming in the '80s and earlier know that wasn't always the case. Text-based games seem to be making a comeback recently, which is cool because A) nostalgia, and B) as librarians, don't we just love words? Games are, at their core, cool and interactive stories. They're like the next level after "Choose Your Own Adventure" books in the realm of interactivity. 
A Dark Room is an interesting, minimalist (and mysterious!) twist on the text-only style of video game adventure. It starts out with nothing but a button in the middle that asks us to "light fire" and text on the left that tells us that "the fire is dead" and "the room is freezing." Light the fire, and you set off a chain of events that lead to unexpected places, and it's all done with words and characters! Its resource management meets RPG meets "X-Files."
A Dark Room is free, and because it's browser (and text)-based, requires almost nothing processor-wise to run, so it's great for slow-moving laptops or netbooks. It is only single player, though, so if you make this one available for play during International Games Day, keep that in mind!
No matter what sorts of games you choose to play, I hope you have a great International Games Day, and continue to play games at your library long after the festivities end.
What are your favorite games to play for International Games Day? Tell us in the comments!
Audience
Children / Family
Young Adult