The University of Dayton's Club Roesch VIP contest is free, it's fun, and students really want to win it.
One program we repeat every semester in the University of Dayton Roesch Library — the Club Roesch VIP contest — is my favorite for three reasons. One, the idea initially came from a student who thought library "super users" should be rewarded. Two, it helps promote our social media presence and drives followers and engagement. And three, the prize is the best prize ever, according to students, and it's completely free for us to provide. What is it? A study room during finals week.
The Club Roesch VIP contest started in December 2011 after Student Government Association leadership suggested a frequent shopper-type incentive to win sought-after library space at the end of the semester. We decided to name it the Club Roesch VIP contest, naming it after the student nickname for Roesch Library.
Now, every semester, students can 'Like' the Instagram contest announcement (here's 2014's) or retweet the @roeschlibrary Twitter post (here's an example from 2014) to enter the drawing. Students can enter via both Instagram and Twitter to increase their chances of winning.
On the Friday before final exams, the winner receives a key to a study room with a window to use whenever they want during exam week. The building is open 24 hours, so it really becomes their space. Included with the key is a prize pack of study essentials such as lip balm, snacks and writing supplies. (Okay, maybe there's a fourth reason I like this program: I get to shop the 99-cent aisle at Target.)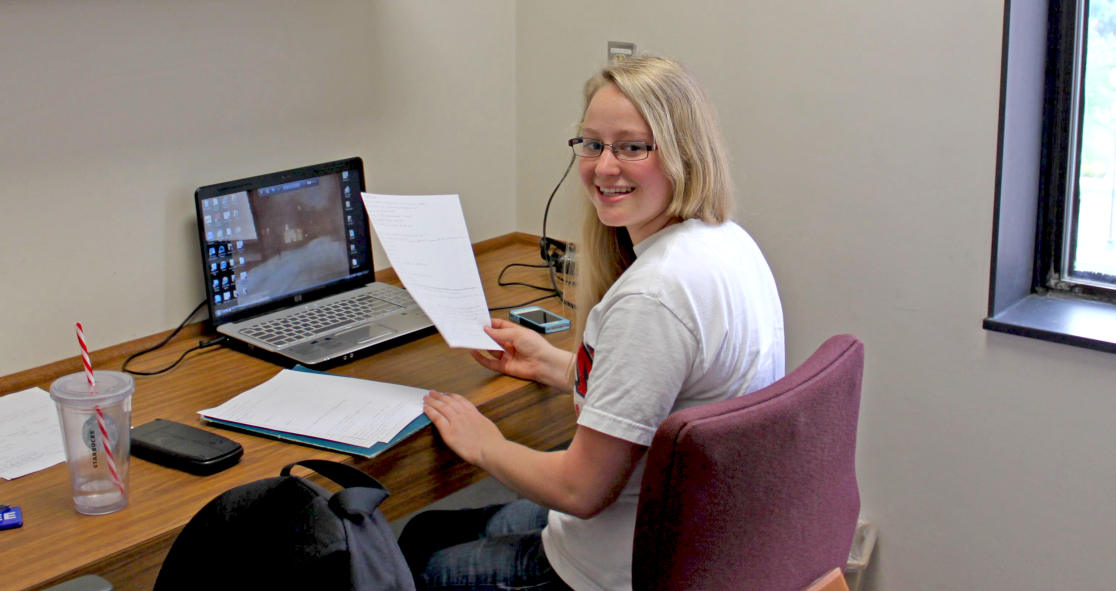 I've tracked how students have entered the contest, and though I'm not sure about the science behind the numbers, it was interesting to see Instagram surpass Twitter last year in the number of entries.
| | | |
| --- | --- | --- |
| Date | Twitter | Instagram |
| May 2013 | 140 | 62 |
| Dec. 2013 | 361 | 175 |
| April 2014 | 199 | 121 |
| Dec. 2014 | 89 | 107 |
In the spring of 2015, a student organization asked us to consider donating the same prize to a fundraiser. We decided to try it out. Though the organizer said the prize excited attendees, no one claimed the key. Super cool prize wasted! This was our realization that this contest is important to growing our social media audience and a fun program for us to build upon each semester.
Read about the first Club Roesch VIP contest in the University of Dayton Magazine; articles also appear on the Libraries blog: Spring 2013, Fall 2013, Spring 2014 and Fall 2014.
 
Job Functions
Space / Facilities
Marketing