Blogger Jenn Carson shares how she got kids excited about the library during Canadian Library Month.
This year for Canadian Library Month, we decided to go big! Every week we had a new activity with chances for our patrons to win prizes (books and a tablet). For the first week of October, we invited young patrons to illustrate what the library means to them and proudly displayed their creations in our children's department all month long. Every drawing gave them a chance to win a book.  

The drawings are still pouring in, but staff have been touched at so many of the delightful sentiments expressed by our littlest readers. Here are a few of our favorites: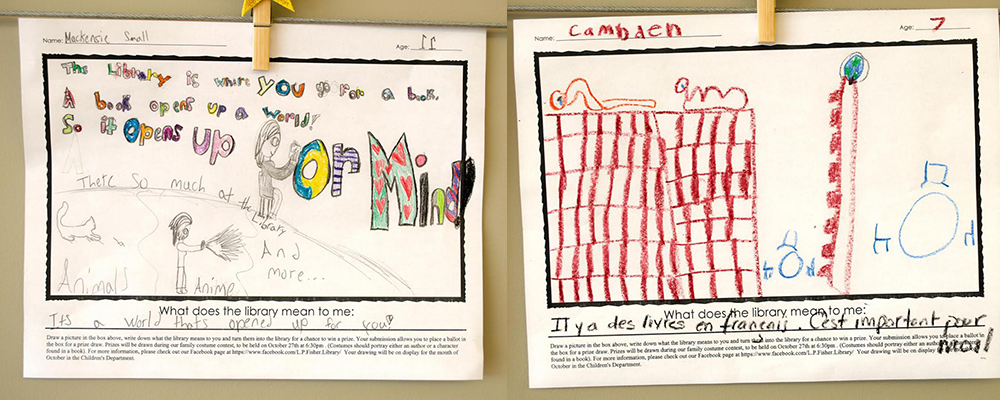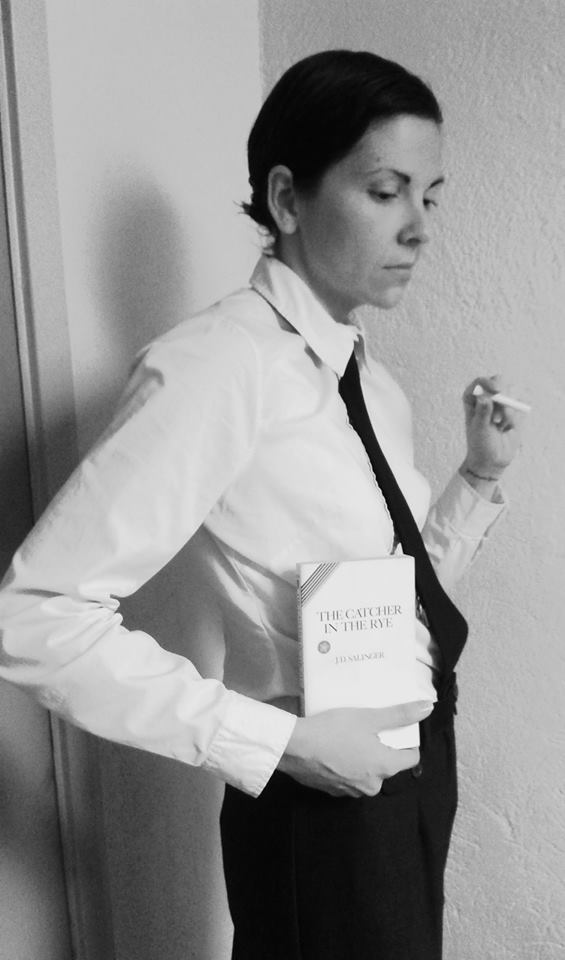 For week two, we had a puzzle where patrons had to match quotes with the book they came from, and for week three, the puzzle involved matching famous literary couples. During week three, we also had family board game night with healthy snacks donated by the Western Valley Wellness Network and a chance to win a Samsung tablet for all participants.
Our resident historian, Greg Campbell, also made an intriguing display of poster-size photographs from our library's 102 years of history. This display included some of the oldest and most interesting artifacts in our collection of old books written about the region and by local authors.
For the last week of the month, we threw a literary costume contest as an alternative to a Halloween party. We felt this was more inclusive for all members of our community regardless of religious background or cultural heritage. It was also a great way to promote reading and enhance literacy skills!  
Patrons were encouraged to dress up as their favourite book character or author. We also had a parade for everyone to show off their creations with special prizes in catagories like best villian, best animal character, best fantasy character, etc. For snacks, we had healthy veggies a la Beatrix Potter's garden, gummy worms (which we called "book worms"), and cookies (from "If You Give a Mouse a Cookie"). Some of the activities included literary paper dolls, a fishing game ("One Fish, Two Fish, Red Fish, Blue Fish"), a photo booth of a book cover and a bookmark-making center.  
I also encouraged all my staff to dress in costume for the day. We ended-up having Beatrix Potter, Jane Austen, Charles Bukowski and J.D. Salinger in the building. If you plan a similar event, be sure to bring your cameras — it promises to be a good time.
Audience
Adult
Children / Family
Community Members
Older Adults / Seniors
Young Adult