Short Title
Wear the Dang Mask: Lessons from a Library that Re-opened Too Soon
Maybe your library can't require patrons to wear masks, but you can set an example through programming.
Welp. After writing a post just a few months ago about my anxiety surrounding re-opening, my library is now closed … for a second time. We closed in March, then opened again in mid-May, after the governor declared that libraries were among the first wave of places allowed to re-open.
All seemed fine at first: our toys were put away, the computers were appointment-only, and everyone was encouraged to grab their materials (after sanitizing) and then leave.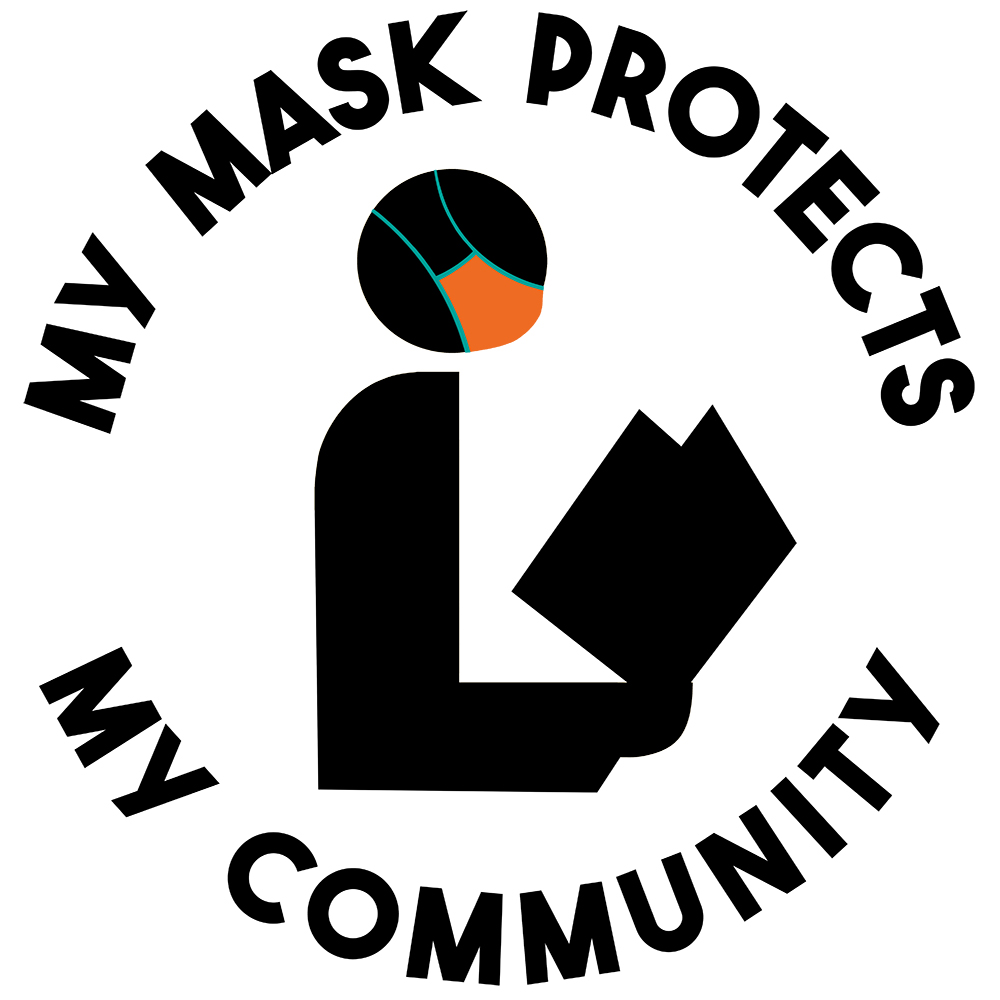 But then the community spread started. I learned that several patrons had tested positive for COVID after having been in the library — mask-less — just a few days prior. Those patrons had dinner with some other patrons, who met yet another patron for coffee … and the spread continued. As our library is tiny (just one large room), all the cleaning in the world can't protect us if a person with the virus is in the building. I closed immediately.
That was three weeks ago. Though the community spread seems to have waned, I am hesitant to open again. My original gut instinct —  to keep the library closed in the first place —  was correct, and I should have trusted it. Our state's numbers have never steadily declined, and it is the only state with no mask mandate in place that also requires in-person schooling with no mask requirement in classrooms. I worry that that Iowa is going to become even more of a disaster when school starts, and I don't want to play this "open-close-open-close" game. 
Much of the state's spread might have been prevented if mask-wearing was the norm around here. I live in an area where many people seem to be personally offended by the idea of wearing a mask. Though it shouldn't be a political issue, it has turned into one, and though our numbers continue to creep up, lots of community members still balk at the thought of donning a mask.
So, what can I do?
Personally speaking, I wear a mask whenever I am in public, and I will continue to for the foreseeable future. It keeps people from seeing me repeat my grocery list to myself, helps me go incognito if I spot someone I don't want to talk to, really comes in handy if I have a zit on my nose, and oh yeah, it helps to protect my ill dad and asthmatic husband. However, I would estimate only about 25 percent of the people I see when out and about are wearing one.
To me, masking up seems like the very least I can do to try and prevent spreading anything to my loved ones. I know that the data varies on how helpful masks actually are, but having a barrier over your mouth and nose seems better than nothing at all.
Since Iowa has no mask mandate (and the governor has actively discouraged city governments from putting their own in place), my library cannot require patrons to wear masks. But even if your library can't require them, we can highly encourage them using signage and setting an example ourselves, and we can incorporate them into our virtual children's programs as well.
Show young patrons that masks are nothing to be afraid of
Some kids might be afraid of masks, since they cover up a friendly smile and alter a person's appearance. In your virtual programs and story times, go out of your way to acknowledge your mask and reassure them that they are helpful, not scary. Before you begin, explain to them that a mask is for protection/safety, then take your mask off (if it's safe) to show them that it's still you behind it.
Here is a great video from a librarian on helping children get comfortable with wearing masks: 
Incorporate masks into your story times
If you use felt board characters, stuffed animals or puppets in your story time, make them wear little masks as well so that it is normalized even further. Consider including books focused on feelings, particularly worry/anxiety — these kids are growing up in such a strange and uncertain time, and I'm sure they're feeling all sorts of things right now. 
Though there aren't a lot of picture books out right now about wearing masks, many clever librarians have come up with amazing songs about hand-washing, social distancing, and mask-wearing. Here are a couple of cute ones:
Beef up your signage
Make it clear to anyone approaching the library building that they should put on a mask before they enter. Write it in chalk on the sidewalks, put it on your outdoor sign/billboard, put a poster on your door. 
My library assistant and I are currently trying to figure out a window display featuring popular children's book characters wearing masks. Be creative — use kid-friendly language and images, incorporate funny memes, whatever you think will catch your patrons' eye. And be inclusive. Post signs in several languages. 
Rebecca McCorkindale of the blog Hafuboti created some wonderful social media images in both English and Spanish, and author Maggie Rudy came up with this adorable poster, printed in multiple languages. 
Set a good example
You can't expect your patrons to wear a mask if you aren't wearing one yourself. Mask up unless you're alone in the building or in an office.
I am obsessed with these masks, also from Rebecca McCorkindale, which have the amazing Libraries are for Everyone logo on them. She even offers some that promote LGBTQ+ Pride and Black Lives Matter! 
To those of you working in a library that can require patrons to wear masks, I feel for you. For whatever reason, mask-wearing has become such a political issue that asking someone to wear one can cause controversy and even aggression in some cases. 
I don't know what the answer to all of this is; our training did not prepare us for this. Just know that we are all in this together, and I'm here for you if you need to vent; feel free to email me. In the meantime, stay safe and healthy, and if you are in a position of power in an area with rising virus numbers, learn from my mistake and remain closed if you are able!
Popular Topics
Social-distancing programs
Virtual