Short Title
Big Programming Ideas for Small Budgets
Summary
Tiny program budget? No problem! Learn how you can offer programming that engages people of all ages and backgrounds, no matter your budget size.
Description
In this webinar, Chelsea Price (Meservey, Iowa) discusses fun, easy and cost-effective programming ideas drawn from her ALA Editions book "209 Big Programming Ideas for Small Budgets."
Participants in this session will hear ideas for outreach, marketing, fundraising, partnerships and more.
Resources
Presenters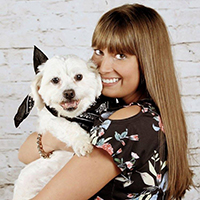 Chelsea Price is the director at the Meservey Public Library in Meservey, Iowa (pop: 250). Chelsea presented at the 2018 Association for Rural & Small Libraries (ARSL) Conference in Springfield, Ill., and her webinar, "Big Programs, Little Budget: Forging Community Partnerships in a Small Town," was featured on Programming Librarian in November 2018. Chelsea's book, "209 Big Programming Ideas for Small Budgets," was published in October 2020 through ALA Editions and in partnership with ARSL. When not at the library, she loves pet-sitting and volunteering at various animal shelters around the state. Chelsea especially loves senior dogs, and her and her husband have four senior, special-needs rescue dogs of their own.
Registration Deadline
Thursday, January 14, 2021
Audience
Adult
Children / Family
Community Members
Older Adults / Seniors
Rural
Tweens and Teens
Young Adult