Summary
The Smithers Public Library's Truth & Reconciliation in Our Community event brought together community members to speak their truths around the historical and current treatment of Canada's Indigenous Peoples — specifically the Nation on whose territory the town of Smithers stands — with a view of moving forward together as a community.
Join us for a free webinar to learn how the library sought to strengthen the community's social fabric through education about the local Indigenous Peoples' experience, in the past and present.
Description

In this webinar, the program's creators will explore the 18-month development process, delivery and follow-up of the Truth & Reconciliation in Our Community event.
Participants in this session will learn:
Who in your community to approach as potential partners in creating a similar program.
Practical tips around coordination, timelines, protocols and promotion.
How to create tools for determining success and measuring impact.
Resources
Presenters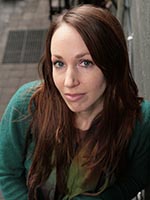 Melissa Sawatsky is a library professional and writer currently living on unceded Witsuwit'en territory in Smithers, BC. She serves as the program and event coordinator at Smithers Public Library and is a board member of the Bulkley Valley Community Arts Council. Sawatsky has published articles, essays and poetry in various literary journals, magazines and poetry anthologies. She has an MFA in creative writing from the University of British Columbia and is pursuing a Master of Library and Information Studies degree through the University of Alberta.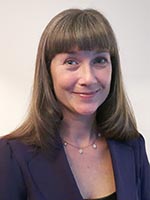 Wendy Wright has always loved connecting people with stories, ideas and information in various formats. As director of the Smithers Public Library she views the public we serve as not only an audience but also a rich source of information. Wright worked in bookstores and the publishing industry for nearly two decades before pursuing a Library Technician diploma and side-stepping into the endlessly creative world of libraries.
In 2017 the Smithers Public Library was honored with the British Columbia Library Association's inaugural Building Better Communities Award.
Registration Deadline
Thursday, November 9, 2017
Audience
Adult
Children / Family
Community Members
Older Adults / Seniors
Rural
Urban
Job Functions
Professional Development/Training