September 21, 2018
With funding through ALA's Libraries Ready to Code [2], we collaborated with a community makerspace and the local Boys & Girls Club to offer coding programs at three locations.
In addition to the Boys & Girls Club and the community makerspace, we also held programs at the library. Participating students ranged from third grade through high school.
Audience
Children / Family
Tweens and Teens
Advance Planning
Our goal for these Next Level Coder's Club is for youth to learn coding skills and computational thinking principles, practice problem solving, and enjoy a collaborative learning space with peers.
We began planning a couple of months ahead of time and conducted interest surveys in conjunction with community focus groups that were being held at the time. We developed a survey about computer science skills, activities and interest level for students at a local high school and at the Boys & Girls club.
We worked closely with our community partner, the Boys & Girls Club, to plan the first coding club, which we held onsite there, as the technology needed for the club was already in place at the facility.
Marketing
Holding the club at the Boys & Girls Club required local recruitment inside the club. We visited the afterschool center twice before the Next Level Coder's Club started to speak to prospective students and to recruit. We were only moderately successful, having between 3 and 10 students each week, when our goal had been 10 to 15.
For our coding club at the community makerspace, we advertised through the library website and social media and through in-house marketing. Our community partners at the makerspace also advertised through their marketing channels. We were successful, having 10 to 15 students each week, closer to our goal of 15. 
For our in-house clubs over the summer, we opened up to a younger audience and advertised in-house and online through the library website and social media. The summer coding club for kids (recommended for grades 3 through 5) was a big success, with 14 to 18 students each week (maximum was 18). The summer coding club for teens was not as well attended, with eight or fewer students each week, but we did get a lot of positive feedback from the families of the teens that attended. 
Budget Details
The costs involved with running a coding club are mainly in the necessary technology/internet access and staff time. If you have the available technology (laptops, a computer lab, or tablets and internet access) and staff dedicated to programming, there are many free resources available online.
As a part of the ALA Ready to Code Phase III Cohort [3], I helped to develop content for the Ready to Code toolkit, now available in Beta form [2]. For our clubs we have used free activities from Google's CS First [4], Mozilla's Thimble [5] and Hour of Code [6]. We primarily used our grant funds to purchase a set of Chromebooks for programming and to allow for additional staff time for planning and programming.
Day-of-event Activity
We used Chromebooks for most of our coding activities. I used a projector and makeshift screen (white paper taped to the wall at one location, a dry-erase board at another) so that students could watch and follow along. I really needed a half hour to set this up, but this was not always possible, as at the busy Boys & Girls Club, the room I was in was sometimes in use right up to the time coding club began.
We also had trouble with poor WiFi signal/ no access for the first couple of classes. I learned to always have a backup plan! There are suggested "unplugged" coding activities at Google's CS First website [4] and at Hour of Code [6].
Program Execution
We have met our goal of teaching coding skills and computational teaching principles within a collaborative learning environment. Our 10-week coding clubs at our community partner spaces included learning surveys at the beginning and end. We saw a trend of more positive view of computer science in general and of interest in computer science careers.
Advice
Look at the ALA toolkit [7]for inspiration, write for grants and go out into the community.
About This Library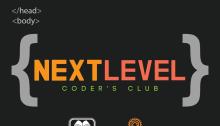 Library Name
McCracken County Public Library
Library Description
The McCracken County Public Library is located in downtown Paducah, Ky. The public library also serves all of McCracken County and surrounding areas. The library is centrally located within both the city and the county. The county has a population of 65,000, and the city of Paducah has a population of 25,000. Serving our population from our one central branch is a challenge. We strive to offer outreach programs to serve the population of the entire county.
Grant Funding
Grant Funded through ALA/Google Ready to Code
Collaborations
We collaborated with the local Boys & Girls Club, and with a community makerspace.