March 29, 2022
History Unfolded: US Newspapers and the Holocaust [2] is a citizen history project of the United States Holocaust Memorial Museum. The project is inviting libraries to research local newspaper coverage on Holocaust-era events between 1933 and 1946 and submit relevant findings to the project's database.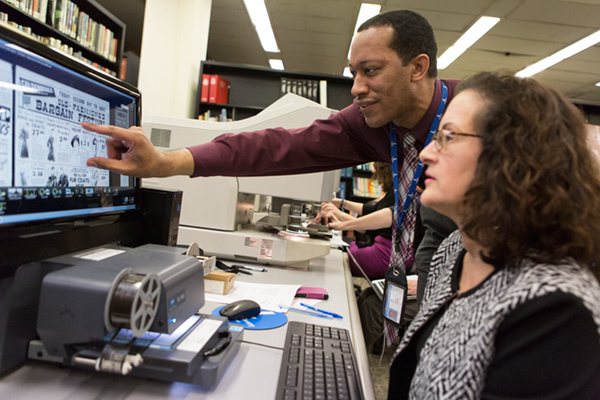 To date, the project has received over 50,000 submissions across the United States.
One of the goals for History Unfolded is to develop a representative sample of newspaper reporting in each of the 50 states in order to facilitate scholarly research and comparative data analysis. The team hopes that such a dataset will help scholars add to existing research and apply the data in new, exciting ways. The Museum has identified the two newspapers, or in some cases three, with the highest circulation in each state in 1940. The Museum's goal is to publish findings from these two newspapers for each event module in each state.
The Museum has collected nearly 60 percent of the data required for this representative sample. However, practical challenges make it unlikely that the project can fully meet the goal before June 2023 without additional support. Many of the remaining newspapers are not digitized, nor are they widely available. In addition, challenges brought on by the coronavirus pandemic have made it difficult for project volunteers residing close to existing collections to access and research them.
The Museum is in great need of assistance from libraries that have access to these collections, and are willing to work with museum staff to come up with ways to complete this work. Some ideas for librarians include:
hosting a library program to enlist help from your patrons and local history buffs.
outreach to your local school district's history teachers or local college courses to assist with the project.
See the list of newspapers in need here. [3]
If you have access to any of these priority newspapers and are interested in assisting, or if you simply have ideas that may be helpful, please email historyunfolded [at] ushmm [dot] org.