April 25, 2022
Through ALA's Libraries Transforming Communities: Focus on Small and Rural Libraries [3]initiative, 567 libraries nationwide have received grants of up to $3,000 to support community engagement efforts. After examining reports from 443 of the participating libraries, we categorized the topics of discussion to identify common themes.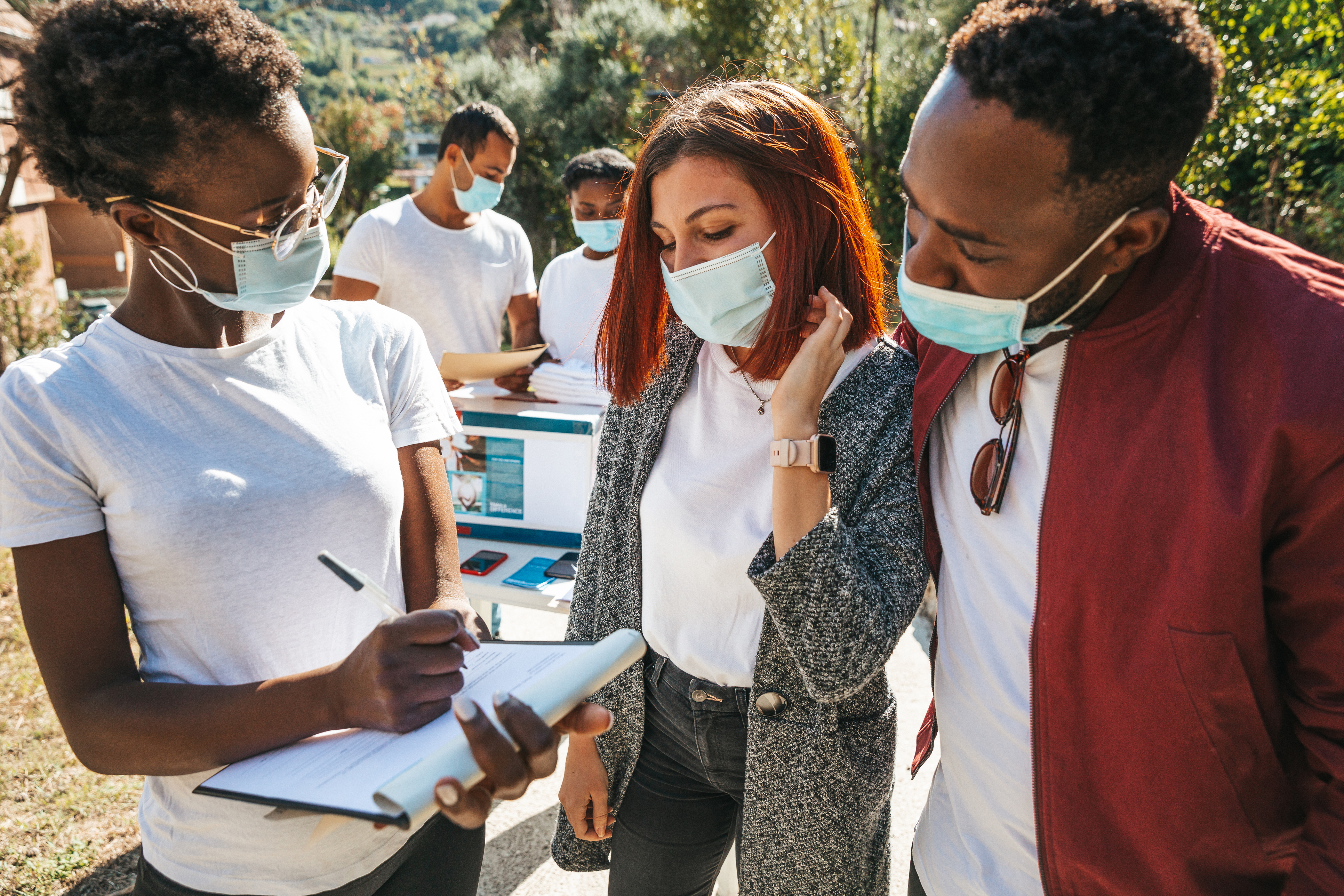 If you want to start addressing community issues at your own library, take a look at the common themes that came up within LTC libraries. What community issue would you tackle with $3,000?
Theme 1: Libraries helping the community
Many discussions focused on identifying what the library could do to help its community, rather than planning a discussion around a topic chosen in advance by library staff. In total, 158 libraries asked community members to come together and give input on what the library could do for them, sometimes also sending out surveys to hear from a wider range of people. Around 40% (66 libraries) named specific groups they were hoping to better support, such as parents/educators of young children (23 libraries), senior citizens (19 libraries), teenagers (13 libraries), Spanish speakers (6 libraries), and people with disabilities (6 libraries). The remaining 91 libraries invited feedback from the community in general.
After hearing what people were most interested in, library staff were able to put the remaining grant funds towards starting a new program or adding relevant materials to their collection. Examples of these programs included: "Activities Beyond the School Walls: Brainstorming Educational and Recreational Opportunities for Children in Our Community," "We're More Than Books! A Conversation About Expanding Non-Traditional Collections," and "Connecting Seniors."
Theme 2: Goals for the community
Forty-three libraries held discussions around similar themes of goals for the community, but stuck to a purely facilitative role, bringing together community stakeholders to discuss how they wanted to move forward. While the library itself often did make changes in response to these discussions, the focus was just as much on helping community members listen to each other and work together on solutions. For example, "What kind of community do you want to live in?" and "Balancing Growth and Tradition - Community Concerns."
Other libraries had already identified an issue facing their community they wanted to help address and focused their efforts on this topic. For big issues, such as race and diversity (53 libraries), poverty, food insecurity, and homelessness (35 libraries), physical and/or mental health [4] (27 libraries), and nature and sustainability (26 libraries), partnering with existing community organizations for expertise was often a major part of grant activities. Grant funding made it possible for libraries to spend time creating guides to available resources and pay guest speakers or panel members, or to improve the resources available at the library for people looking to learn more.
Theme 3: Libraries building rapport with the community
Less hot-button topics allowed libraries to bring people together and build rapport with the community, as well as address perceived needs. These included library-led projects such as:
Starting a podcast with community voices
Setting up Little Free Libraries around town (15 libraries)
Using local history as a theme to bring people and/or how to preserve it (14 libraries)
Book discussions not related to the four themes named above (13 libraries)
Technology - community input on technology help

[5]

they needed (9 libraries)
Pandemic experiences - bringing people together to discuss and/or record experiences (8 libraries)
Civic engagement - discussions on local civics 

[6]

(7 libraries)
Job searching - discussions on barriers to employment, supplying resources (5 libraries)
Thirty-one libraries held discussions around other topics or multiple discussions around different themes.
The third cohort of LTC grants, underway now, includes libraries from previous cohorts looking to expand on their initial work in addition to first-time grantees. We look forward to seeing the projects that continue, and how libraries persist in tackling issues their communities face.
Knology is a nonprofit research organization that produces practical social science for a better world. The organization pursues this goal to help professionals in a variety of sectors build inclusive, informed, and cooperative societies that can thrive together with the natural systems on which we all depend. As a transdisciplinary collective of over 30 social scientists, writers and educators, the organization's work process is built on equity, transparency and deliberation.