May 4, 2017
If you have even the tiniest interest in crafting or DIY, you've probably heard the word "upcycling." Unlike recycling, which breaks down materials to be remade into a new product, upcycling maintains the original item but refashions it for a different (and valuable) use.
Some examples of upcycled items include drinking glasses made from wine bottles or baskets woven from plastic shopping bags. Upcycling items is a great way to go green. It keeps materials out of the trash and doesn't require the energy recycling does.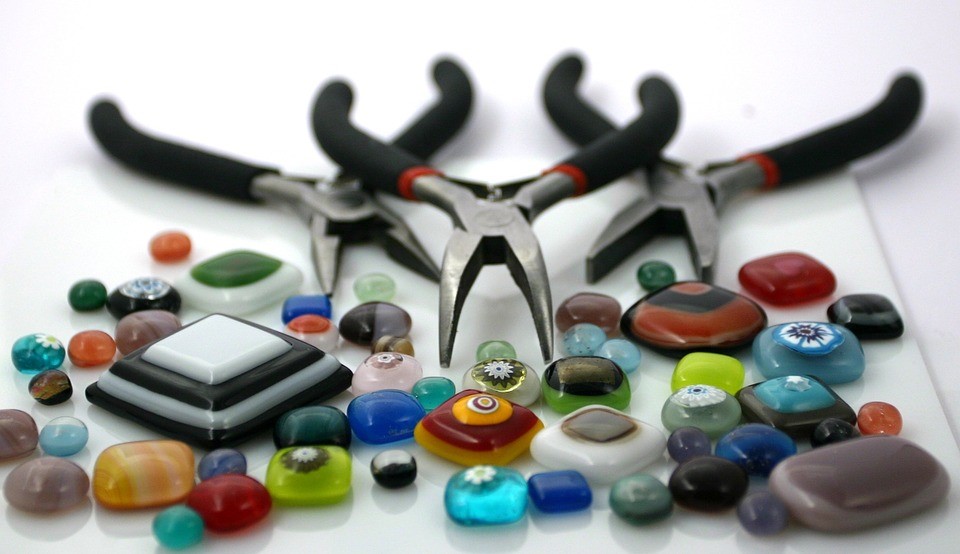 Upcycling at the library
The library is the perfect place to educate people about and display upcycled items to showcase their benefits. The first upcycled program we offered came about organically. A colleague who often wore interesting earring and necklace sets told me she made them all out of inexpensive costume jewelry. For a few dollars, she would buy gaudy costume jewelry with 100-plus beads on them to break apart. She would then use the beads to make multiple pieces of her own combinations: including earrings, bracelets, etc.
When I discussed this idea of upcycling jewelry at a staff meeting, my colleagues were excited to participate and donated old and/or broken costume jewelry. The library already had fishing line, so all we had to invest was $10 for a set of six jewelry pliers [2]. And ta-da! Our upcycled jewelry program was born.
To promote the program, I encouraged patrons to bring their own pieces of broken jewelry, giving them an opportunity to fix something old or mix and match to create something new.
I had patrons register for this class, and it filled up quickly. On the evening of the event, many people brought their own jewelry pliers and accessories, so we didn't have a problem with sharing materials and were able to invite walk-ins. I played some jazz in the background to keep things lively, and the group was great. They helped and encouraged each other, which is exactly what I had hoped to see. Everyone had a tip or trick to share.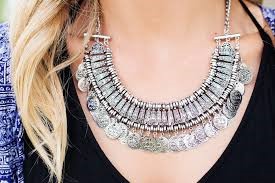 Advice
This fun program requires very little skill and can be done for little to no money. To help mitigate costs and offer visual inspiration to attendees, I suggest checking to see if your library has books on the subject that you can bring to the class. You can also use the books for a display to promote the program.
This class was originally one of a four-part fall crafting series, but it was so popular, I brought it back for an encore! This program can easily be adapted as part of an upcycling series. Just use what you have! Ask yourself and your colleagues how you might repurpose library materials (books, plastic bags, etc.).
I also suggest looking at yard sales and thrift stores. They're great places to find low-cost costume jewelry and other materials with upcycling potential.
Finally, consider playing music and offering tea or snacks at your program to create a welcoming atmosphere.
Resources
Ready to learn more? Check out these resources for further upcycling inspiration:
Popular Topics
Environmental Sustainability
Audience
Adult
College Students
Community Members
Older Adults / Seniors
Young Adult