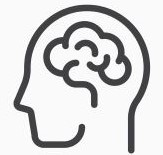 a task force of ALA's Public Programs Office
Bio
The Skills for 21st-Century Librarians Task Force is a working group of library workers, MLIS instructors and other library leaders exploring the development of a programming curriculum for library students and practitioners.
From January to June 2021, task force members will share some of its findings and questions on the Programming Librarian website.
Skills for 21st-Century Librarians: Task Force for the Development of a NILPPA-Informed Programming Librarian Curriculum was made possible in part by the Institute of Museum and Library Services grant number RE-246421-OLS-20.