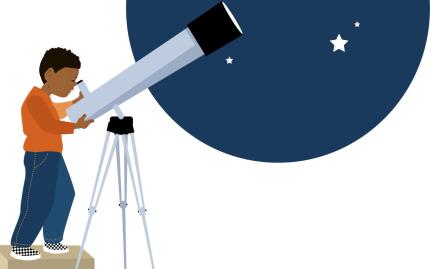 Struggling with STEAM programs? Here are 5 tips from St. Louis County Public Library.
Staff at the St. Louis County Public Library in Missouri have incorporated STEAM into their library programming for years. Desiree Schumann, project coordinator, youth services, says that the library knew from early on that STEAM would be a priority.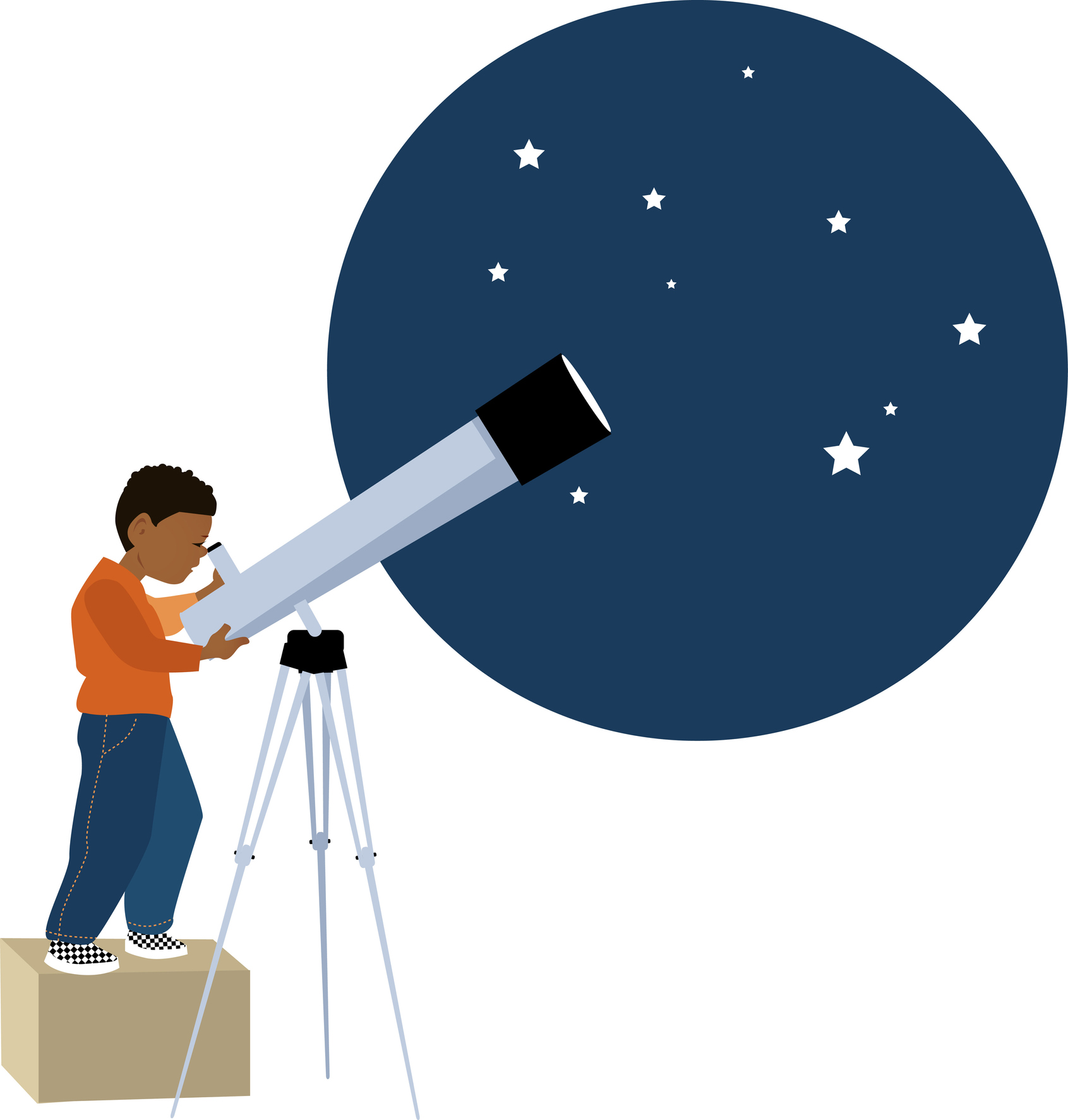 "We didn't want to rely on just classic STEM," Schumann says. "We wanted to add elements of art and architecture to make these programs all-encompassing." The library has a longstanding program called STArt @ Your Library, a yearlong series featuring a variety of science, technology and art programs for kids. Planning this series has made Schumann and her colleagues pros at STEAM programs and cultivating successful community connections with organizations such as the science center, zoo and local yoga instructors.
When the library was awarded a NASA@ My Library grant, the large library system, which has 20 branches and serves over 850,000 people, decided to target specific populations for their NASA programs. The library targeted local schools that had a great need for STEAM programming and worked to promote their programs in those areas.
I spoke with Schumann about her top five tips on what she has learned from planning STEAM programs and how to best work with local organizations to optimize quality programs and reach as many people as possible.
1. First things first, don't be afraid of STEAM
A lot of people are intimidated by STEAM and facilitating their own STEAM programs because they don't have a science degree, but there is no reason to be. "Other than using chemicals," Schumann says, "you really can't mess up traditional STEAM programs too badly."
If you want to start STEAM programs at your library, don't be afraid to just dive in. That might mean you start by sketching a rough outline of program ideas or bookmarking easy STEAM programs that you've seen at other libraries. "With STEAM programs, you just have to start, or you'll get nowhere. Don't overthink or get too bogged down by the science of it all," says Schumann.
Schumann notes that there will probably be a learning curve when starting STEAM programming for the first time. Be prepared to put in some work! For those without a science background or with very minimal STEAM knowledge, it's all about educating yourself because…
2. If you can teach yourself, you can teach others
Even after ten years of leading STEAM programs, Schumann still needs to teach herself concepts all the time — especially when it comes to trending topics and new products.
"We are constantly educating ourselves," she says. "We look through catalogs and blogs and find things that look interesting and teach ourselves how to us them. For example, we have a few different robots that we bring into some after-school programs, like the Ozobot and Sphero. We had to teach ourselves how to use those. Once you have it down yourself, it becomes easy to teach the kids."
If you ever need help with learning something, reach out to someone who knows. This is where the next tip comes in…
3. Cold emails are key
You've probably heard of the dreaded cold call. The email equivalent — sending an out-of-the-blue note to someone you don't know — can be surprisingly effective in developing STEAM partnerships.
With so many community collaborators under her belt, Schumann emphasizes the importance of cold emails. She personally likes a cold email because it never hurts to send a quick introduction and nobody has to reject you to your face. If all goes well, replies come in quickly and things can get rolling right away.
If you have a question on a topic you're planning a program around or would love to share resources with a local STEAM organization, give them a call or send a message. "Let them know right away what your intention is," Schumann says. "Say, 'This is what I'm thinking. Can you help? Do you want to partner? Or do you know who else I should reach out to?'"
Schumann started a relationship with the Challenger Learning Center from a cold email years ago but hadn't found the right opportunity to partner with them until the library received the NASA@ My Library grant. "This connection I made finally came through!" Schumann says. "We did a virtual mission control program where kids had to figure out how to get to the moon." The Challenger Learning Center has since reached out to Schumann to continue the partnership.
"I'm not above begging," Schumann laughs, "but it's nice when someone will contact me first. And that's what will eventually start happening when you put yourself out there in the community."
It's not all about calls and emails though; face-to-face interaction with community organizations is just as important.
4. Be visible in your (small or large) community
"We are constantly trying to cultivate community partners in some way," says Schumann. She will introduce herself to people and organizations she meets even if she doesn't have any ideas for collaboration yet. "Always keep business cards on you and be ready to approach people," she says. "It's good to just get your name out there."
St. Louis is a large city, and the library has many partnerships, including the professional baseball team's charitable organization. This might not be the case for libraries in smaller communities, but there may be other opportunities. "Go to local events in town," Schumann says. "Have a table at the farmers market or other community-centered events — anywhere in the community where you can be visible and where your presence makes sense." Events like these are a great way to connect with the other groups represented, and being there shows that the library is open to collaboration.
Having a partnership with the local school system is also important for visibility. Even though the library can't go into the schools due to COVID, Schumann created NASA@ My Library grab bags with a book and a STEAM activity. While this was available to all students in the district, they targeted promotion in the areas with schools that needed more STEAM education. To get to those schools and its students, the library used Peachjar, a school communication platform, to send digital flyers to parents.
5. STEAM success will differ daily
Despite having many well-attended in-person and virtual programs — like the Star Party, an outdoor event with telescopes and volunteers from the St. Louis Astronomical Society — even St. Louis County Public Library's STEAM program turnout can be hit or miss.
"I don't know if it depends on the day of the week, the time of day or the barometric pressure, but sometimes there are 100 kids on a Zoom and other times there are three," Schumann says. You've probably encountered this yourself a few times in the past couple of years.
Schumann's best advice is to be well-prepared for your STEAM programs but don't get let down by low attendance. There's no way of really knowing why some programs are successful and others aren't — even if you put the same amount of work, promotion and enthusiasm into planning them.
"Putting on STEAM programs can be a lot of work," Schumann says. "Think outside the box! Make sure that your partners and your patrons know that librarians don't sit around and read books all day."
Date / Time
Thursday, March 10, 2022 - 09:45
Job Functions
Resources and Program Starters