Where Do Library Programs Happen?
Library programs don't have to stay within your library's walls. In what unique spaces have you hosted programs in?
One of the major issues small and rural libraries faced during the pandemic was planning programs while complying with local health guidelines. These libraries often have limited indoor space, making it difficult to maintain social distance when bringing in large groups of participants. The communities they serve may also lack reliable internet access, limiting access to virtual programming.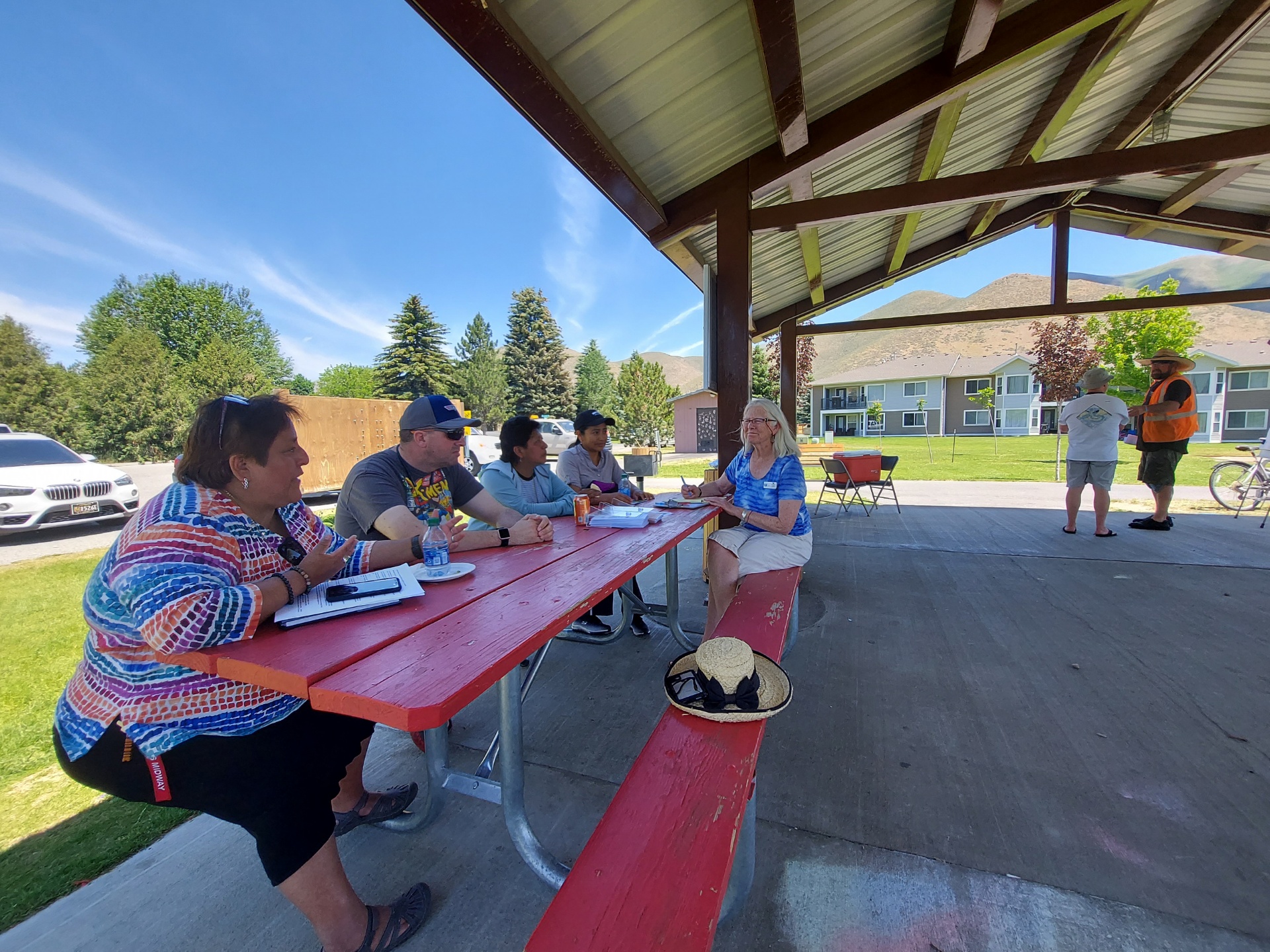 In our evaluation of ALA's Libraries Transforming Communities (LTC): Focus on Small and Rural Libraries initiative, we've seen a wide range of solutions to these obstacles - lending out wireless internet hotspots, gathering on the library's lawn, and even venturing outside the library's property into established community spaces.
Programming in non-library locations
Out of 438 libraries that shared information on where they held a community conversation between February and October 2021, nearly a quarter had met in-person in non-library locations. Most commonly, conversations outside the library took place in larger meeting spaces where residents were used to gathering – community centers, town halls, schools, and churches. These spaces tend to be available for a low rental fee, and in some cases libraries partnered with the organization owning the space to hold a conversation there for free.
A few libraries used grant funding to hold a conversation at a local restaurant, supporting local business and providing an incentive (free food!) for people to participate. However, this was only feasible in communities where COVID was less prevalent.
Taking programs outdoors
Another popular non-library location for programming were local parks. Holding a conversation outdoors was possible even when local COVID rates prevented or limited capacity for indoor gatherings. While many libraries were able to host events in their own outdoor areas, such as a patio or lawn, not all had suitable space on their own property.
Several libraries found children's books relating to the theme of their community conversations and were able to obtain permission to install a StoryWalk® in the park as part of their activities. Other libraries used the park as a place to speak to passers-by about their needs and how the library could better support them. For example, Hailey Public Library in Idaho served the local Hispanic community by holding conversations in a park near a large apartment complex with a high percentage of Hispanic residents. The library's Hispanic Advisors suggested this approach to make participating as easy as possible. In Arizona, Page Public Library wanted to hear from teens so they handed out pizza in the park and engaged with the youth who stopped by. While staff expected to hear from 50-75 teens, the actual turnout was nearly 180!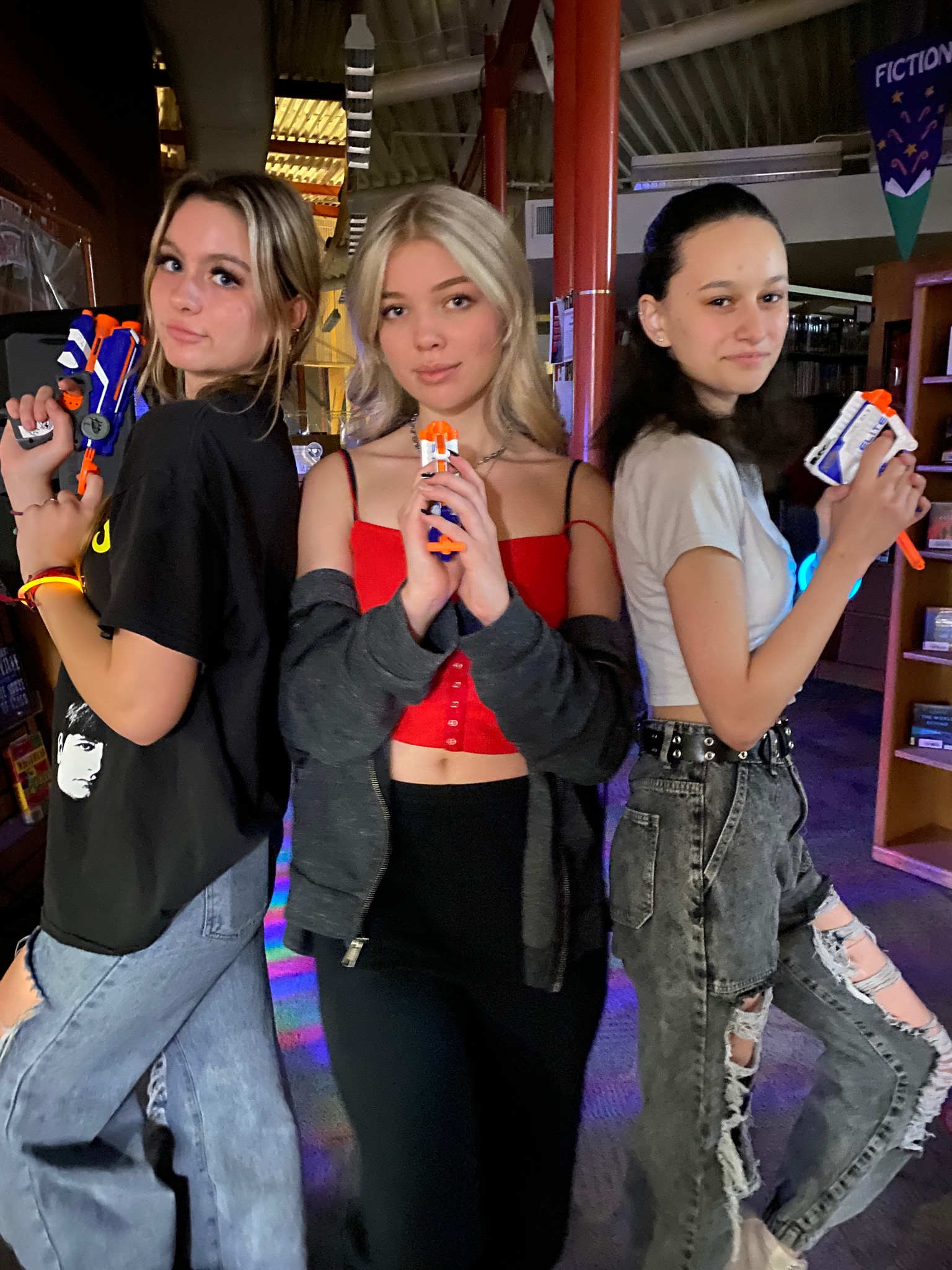 Based on the teens' input, Page Public Library now holds regular night and weekend teen programs such as the popular "Nerf Wars and More." Over 90 teens attended the most recent program. Similarly, a few libraries set up tables at existing community events such as art fairs, farmers' markets, or holiday celebrations to speak to and get feedback from a wide range of community members. This model was less suited for in-depth group discussion as there were other demands on visitors' attention. Several other libraries brought their programming to target populations for in-depth discussion by holding conversations at senior centers, volunteer organizations, or schools. Similarly, some libraries chose a location related to the theme of their conversation, such as partnering with a nature center to host programming on nature and mental health or meeting outside a historic building for a discussion of local history.
How about your library? Have you hosted programs in any of the following spaces?
Community centers
Town halls
Schools
Churches
Restaurants
Parks
Art fairs
Farmers' markets
Senior centers
Nature centers
Historic buildings
Have other ideas? Let us know in the comments.
Knology is a nonprofit research organization that produces practical social science for a better world. The organization pursues this goal to help professionals in a variety of sectors build inclusive, informed, and cooperative societies that can thrive together with the natural systems on which we all depend. As a transdisciplinary collective of over 30 social scientists, writers and educators, the organization's work process is built on equity, transparency and deliberation.
Date / Time
Monday, April 11, 2022 - 10:00