Asian-Pacific American Heritage Month
This May, pay tribute to Asians and Pacific Islanders who have enriched America's history. 
Asian-Pacific American Heritage Month was created in 1992 to pay tribute to the generations of Asians and Pacific Islanders who have enriched America's history and are instrumental in its future success. The month of May was chosen to commemorate the immigration of the first Japanese to the United States on May 7, 1843, and to mark the anniversary of the completion of the transcontinental railroad on May 10, 1869. The majority of the workers who laid the tracks were Chinese immigrants.
General Information
The Asian-Pacific American Heritage Month website was developed by the Library of Congress and the National Archives and Records Administration (NARA), National Endowment for the Humanities (NEH), National Gallery of Art, National Park Service, Smithsonian Institution, and United States Holocaust Memorial Museum. Features include "How Asia Changed the Course of American Art," "The Tsars and the East: Gifts from Turkey and Iran in The Moscow Kremlin," "Global Sounds—Asia," and the Veterans History Project. Visitors can also find information related exhibits and collections, images, and audio/video.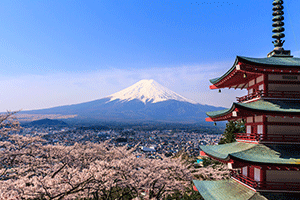 Library Programming
Teaching Resources
Smithsonian Education offers a wide variety of resources, including Vietnamese America, Chinese American and Korean American lesson plans as well as teacher guides for Buddhism, Islamic art, and Hindu worship.
The Library of Congress has a number of links to educational resources from its partners, including NEH's EDSITEment Asian-Pacific Heritage pages, NARA's Teaching with Documents series, the National Gallery of Art's "Teaching The Golden Age of Chinese Archaeology" and Teaching Edo Art in Japan," and the National Park Service's Asian Reflections on the American Landscape: Identifying Asian Heritage.
ReadWriteThink lists related classroom activities as well as lesson plans.
Other Resources
Date / Time
Tuesday, April 7, 2015 - 16:15
Library Type
Academic / College
Public
School (K-12)
Special
Job Functions
Resources and Program Starters
Audience
Adult
Children / Family
Older Adults / Seniors
Young Adult