Jewish American Heritage Month
Celebrate the important contributions Jewish Americans have made in history during the month of May.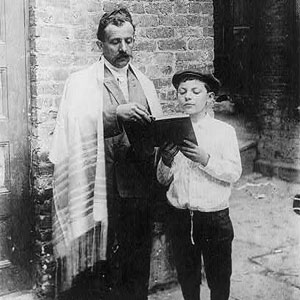 Held each May, Jewish American Heritage Month (JAHM) was established in 2006 to recognize more than 350 years of Jewish contributions to American culture in fields ranging from sports and arts and entertainment to medicine, business, science, government, and military service.
Do you have favorite resources that are not listed below? Please share them in the comments or email us at programminglibrarian@ala.org.
Last updated: May 1, 2023
General Information
The Jewish American Heritage Month website has a wealth of resources for celebrating Jewish American Heritage Month, including stories about notable Jewish Americans including "From Haven to Home: 350 Years of Jewish Life in America" and "Jewish Veterans of WWII."  The website also features a teacher curriculum and other online resources.
Library Programming
Teaching Resources
Other Resources
You can find general information about Jewish culture as well as related links, bibliographies, music and DVD lists, and more at the following sites:
Date / Time
Monday, May 1, 2023 - 16:15
Library Type
Academic / College
Public
School (K-12)
Special
Job Functions
Resources and Program Starters
Audience
Adult
Children / Family
Older Adults / Seniors
Young Adult