Checking Out Space Scientists
Want to bring a space scientist to your library? We gathered some places to look to land yourself a great presenter.
Bringing an Earth or space scientist or engineer into your library can provide an eye-opening experience for anyone who's ever looked up at the stars in wonder. But finding a scientist — let alone the right scientist, a skilled presenter with research that your patrons will be interested in — can feel like a galaxy-sized challenge.
Here are some places to look to land yourself a great space scientist to bring your library's science programming to life.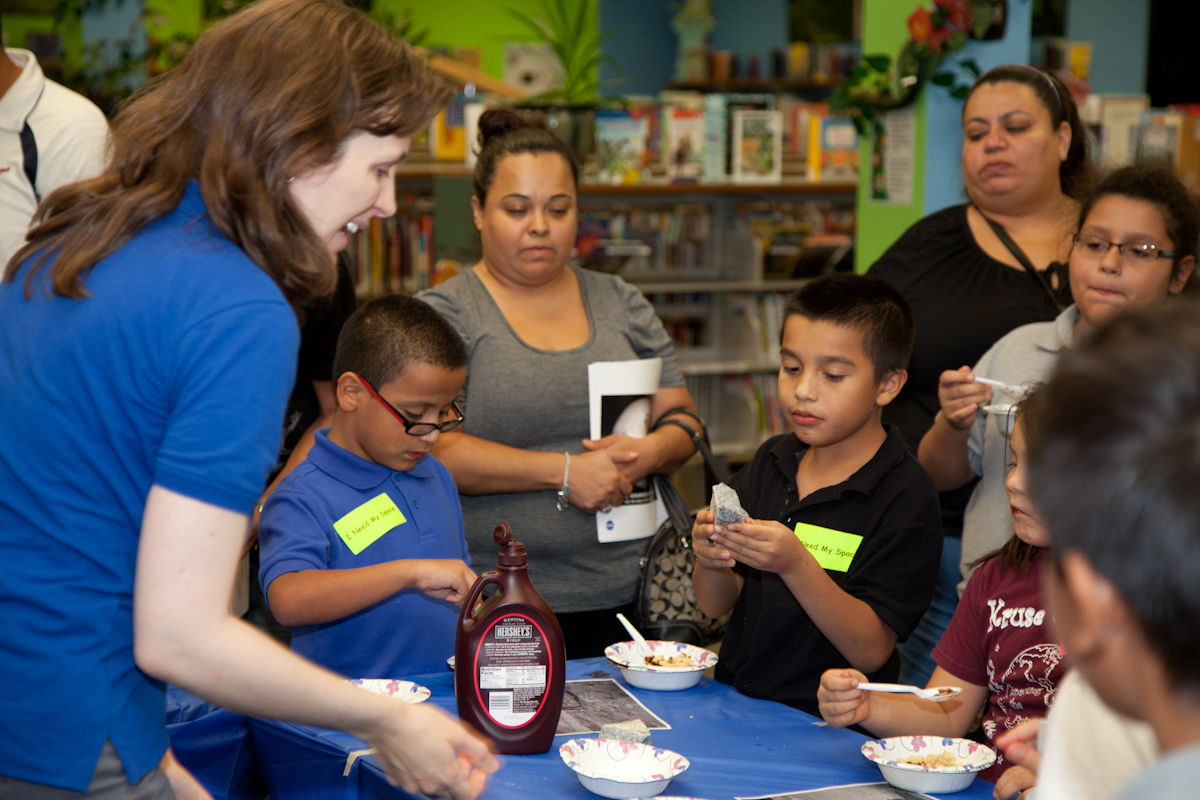 Current library partnerships
It might be obvious, but it's true. Is your library already working with an amateur astronomy group or a science interest group? Do you have relationships with any local science museums or universities? If so, ask your contacts there if they've heard about any scientists or research findings that have wowed them. Word-of-mouth recommendations are one of your surest bets for finding a good fit.
University websites
If you don't have existing science partners, don't worry. Do some digging to check out university researchers and faculty in science-related fields, including physics and astronomy, space science, aerospace engineering, and Earth science departments. Most faculty members will have bios on the web.
Once you have a shortlist identified, do some research. Look for faculty who say they're interested in education or outreach; they are more likely to have experience speaking to the public about their work. Some scientists may have presentations on YouTube or other platforms that may give you a sense of their speaking style. But keep in mind that many well-spoken scientists may not have dabbled in social media, so don't write someone off just because you can't find them online.
NASA centers and facilities
For a literal astronaut (or another expert in space science), check out the NASA Speakers Bureau. (Note that because this is a volunteer program, and due to the large number of requests, they cannot guarantee a speaker and may not be able to address a particular topic.) Also check out the locations of NASA centers; if you have one within 50 miles of your library, you can request a speaker with at least eight weeks' notice. (In-person visits are currently on hold due to the pandemic, though virtual events are still taking place.)
Another option is to enlist the assistance of the management team from your state's Space Grant Consortium to share information about your program and to recommend scientists. The NASA Space Grant Consortium works to expand opportunities for Americans to understand and participate in NASA's aeronautics and space projects by supporting and enhancing science and engineering education, research and public outreach efforts.
Amateur organizations
Don't rule out amateurs. Night Sky Network is a nationwide coalition of amateur astronomy clubs (over 425) that brings the science, technology and inspiration of NASA's missions to the public. Members share their time (and telescopes!) to provide unique astronomy experiences at science museums, public libraries, observatories, classrooms, and under the real night sky.
Solar System Ambassadors is a public engagement effort that works with motivated volunteers (over 1,000) across the nation that communicate the science and excitement of NASA's space exploration missions and discoveries with the people in their communities. Some public library staff are SSA Ambassadors!
Professional societies
Professional societies, such as the American Astronomical Society, American Astronautical Society or American Geophysical Union, can be an excellent resource for locating scientists in your state. Start by looking at the organization's elected officers; if a scientist is voted president of their professional organization, there is a strong chance they are a good speaker.
Grad students
Finally, don't be afraid to ask about graduate students at a nearby university (or a far-away university, if you are looking for a virtual presentation). Some of the most cutting-edge research is coming from grad students and post-docs, and they often work on teams with more experienced researchers. While they might be hesitant to present themselves as experts so early in their career, many would be thrilled to speak to your audience if you ask. And since most grad students and post-docs are young, they could even be more relatable to a kid or teen audience.
Date / Time
Tuesday, October 27, 2020 - 11:45