Creative Aging in Our Communities
The field of creative aging focuses on the powerful role of the arts in enhancing the lives of older adults.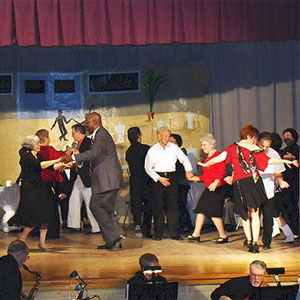 The field of creative aging focuses on the beneficial and powerful role of the arts in enhancing the quality of life for older adults, and is increasingly recognized as an important contributor to positive aging efforts. As the population of aging Americans steadily increases, libraries are experiencing a growing need for valuable programming to address patron needs and interests. As an investment in building this area of library service, the American Library Association (ALA) is excited to partner with Lifetime Arts, a non-profit that promotes the "creation, expansion and sustainability of professionally conducted arts programs for older adults."
The mission of Lifetime Arts is to encourage creative aging by promoting the inclusion of the arts—and artists—in programming for older adults. Lifetime Arts prepares artists to creatively engage older adult students; with the overarching goal of promoting lifelong learning, through the arts, for all generations, particularly via community based programming. To achieve this goal, Lifetime Arts offers—to organizations of any size, from the community level to governmental programs—best practices for creative aging programming, and training for artists, service providers and administrators on the principles of this programming. Lifetime Arts also offer assessments of organization's current arts programming, as well as suggestions and technical assistance for implementing improvements to these existing programs. The organization also helps libraries plan and implement new programming, including creative aging resource identification and access, funding strategies, and access and referral to artists and other cultural and arts partners.
Because libraries are, in fact, just such age-neutral cultural centers, they are the perfect setting for arts education for older adults—which is why Lifetime Arts created Creative Aging in Our Communities: The Public Library Project. This project is all about collaboration—uniting libraries and the arts, and teaching artists and librarians—to create and execute creative aging programs. This programming, which spans all artistic disciplines, includes learning opportunities led by professional artists, such as painting classes, singing and dance classes, theater and writing workshops. These activities promote artistic mastery as well as social engagement by participants. At the close of the program series, libraries host events that celebrate the achievements of each participant.
Over the past four years Lifetime Arts has been helping libraries in the New York metropolitan area develop the capacity to do this programming.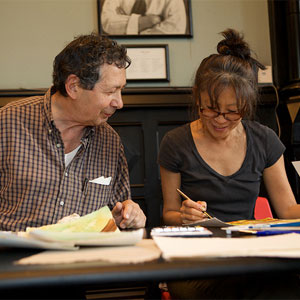 Partners include the Westchester Library System, the New York Public Library and the Brooklyn Public Library. Now, a National Leadership grant to the Westchester Library System through the Institute of Museum and Library Services (IMLS) has funded a regional expansion of the project, adding the Clinton Essex Franklin Library in upstate New York to the mix. These four demographically diverse public library systems in New York state will help demonstrate the benefits of creative aging programs.  Lifetime Arts will provide these systems with technical assistance and professional development for programming librarians and up to 1,000 older adults will participating in instructional arts programs, ranging from singing lessons, to painting classes and short story writing workshops this year.
Recognizing its success in New York libraries, Lifetime Arts was awarded the very first Creativity and Aging in America Leadership Award in the category of Lifelong Learning from the MetLife Foundation. Significant funding from MetLife Foundation is now supporting the implementation of creative aging programs as part of a national expansion program with Boston Public Library, Dallas Public Library, and Miami-Dade Public Library.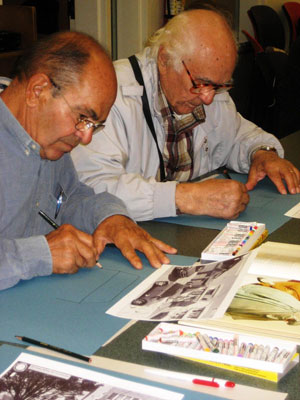 Programming Librarian will be following this important initiative as it grows. We'll be sharing the experiences of librarians participating in the project—many will be blogging about their own involvement. We will also be sharing information on resources that ALA is helping Lifetime Arts to develop including a Creative Aging Tool Kit for Public Libraries, and a national workshop on creative aging at the 2013 ALA annual conference in Chicago. If you have a story to share about your library work with older adults in your community, we encourage contributions.
Date / Time
Thursday, September 20, 2012 - 16:45