ALA invites libraries to apply for the Great Stories Club, a book club program for at-risk teens.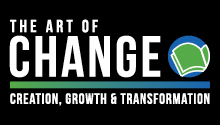 The American Library Association (ALA) Public Programs Office has announced a new round of the Great Stories Club, a reading and discussion program for at-risk teens, supported by the National Endowment for the Humanities (NEH). The 2016 offering will feature books under the theme "The Art of Change: Creation, Growth and Transformation."
Working with small groups of 6 to 10 teens, grantees will host reading and discussion events for each of three selected book titles. The titles — selected in consultation with librarian advisors and humanities scholars — are chosen to resonate with reluctant readers struggling with complex issues like incarceration, violence and poverty.
Eligible libraries are located within or working in partnership with organizations that serve at-risk youth, such as alternative high schools, juvenile justice organizations, homeless shelters, foster care agencies, teen parenting programs, residential treatment facilities and other nonprofit and community agencies. Up to 75 grants will be awarded.
Visit apply.ala.org/greatstories for full guidelines and to apply online. Applications are due April 15.
Featured titles for the 2016 "Art of Change" theme include protagonists who move forward towards positive change by, among other factors, their involvement in the creative arts. Books include "The Absolutely True Diary of a Part-Time Indian" by Sherman Alexie; "The Complete Persepolis" by Marjane Satrapi; and "Buck: A Memoir" by M.K. Asante.
Grantees will receive:
11 paperback copies of each of the three book selections (10 to gift to participants; 1 for discussion leader/library collection);
travel and accommodation expenses paid for attendance at a one-day project orientation workshop for library project directors, held during the 2016 ALA Annual Conference and Exhibitions in Orlando, Fla. (June 23-26, 2016);
training through periodic project webinars, a program planning guide, and other online support materials;
online access to professionally designed, customizable and downloadable resources for use with program participants; and
technical and programming support from the ALA Public Programs Office throughout the grant term.
Programs that support the "Art of Change" theme must take place between August 1 and December 31, 2016. Another round of Great Stories Club grants will be offered in 2017 with the theme "Nature vs. Nurture: Origins of Teen Violence and Suicide." Libraries may participate in more than one round but must apply separately for each.
The grant will be administered by ALA's Public Programs Office in partnership with the Association for Specialized and Cooperative Library Agencies (ASCLA), including the Library Services for Youth in Custody and Library Services to the Incarcerated and Detained interest groups. The Great Stories Club has been made possible in part by a major grant from the National Endowment for the Humanities: Celebrating 50 Years of Excellence.
First offered as a pilot in 2006, ALA's Great Stories Club has reached more than 700 libraries in 49 states and more than 30,000 young adults (ages 12 to 21). 
Date / Time
Tuesday, February 16, 2016 - 15:00
Library Type
Academic / College
Public
School (K-12)
Special