Conversations to Build Community Trust
This Hawaii library helped its community regain trust in leadership through engaging conversations. 
When the staff at Waimea (Hawaii) Public Library learned that the county of Kauai needed their community's feedback on development plans for a new 417-acre parcel of land, they saw an opportunity to continue the library's engagement work. What the library staff could not have known was that it would also be an opportunity to be part of helping a community regain trust in its leaders.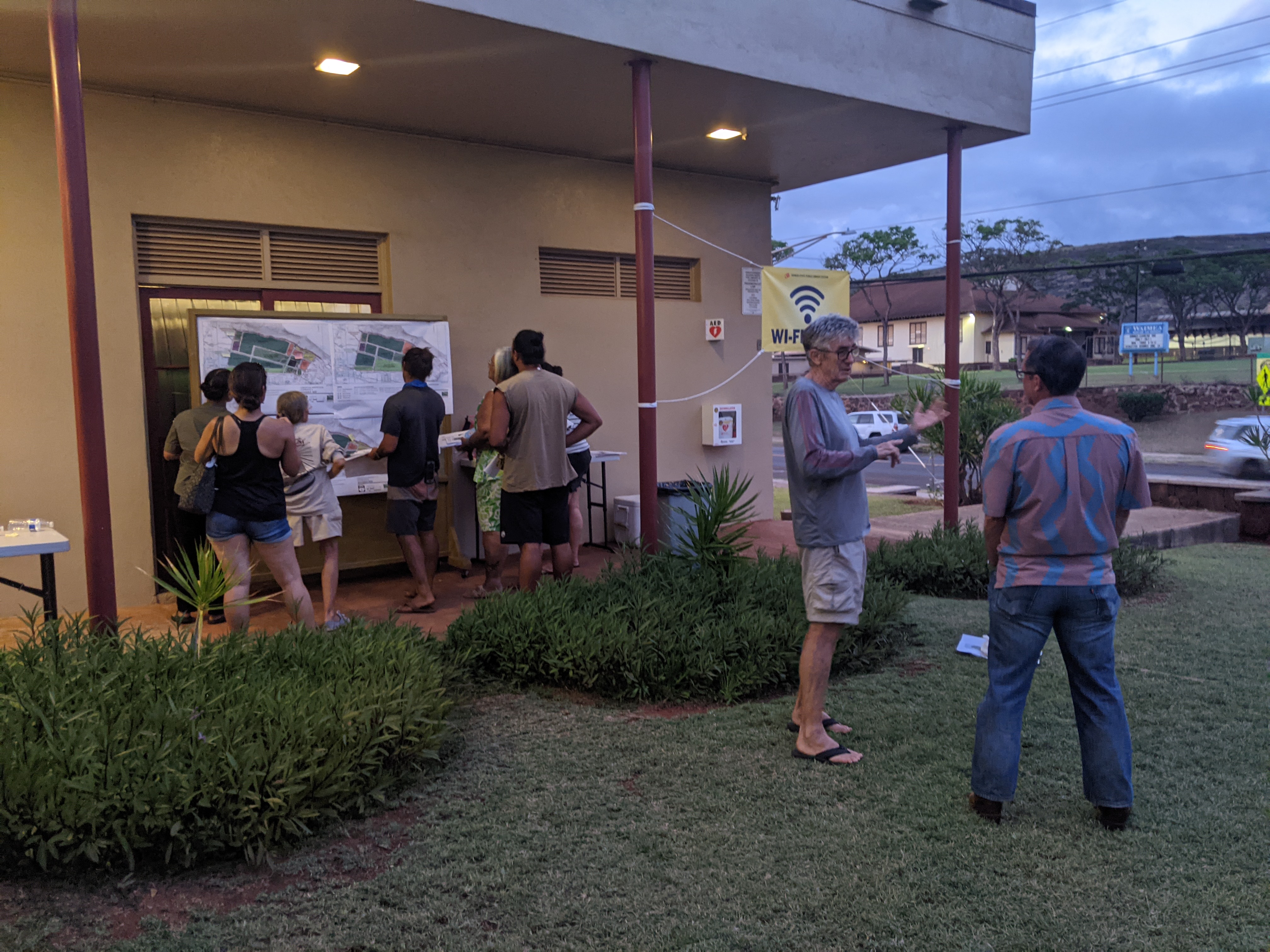 Waimea Public Library is known for providing valuable reading material to its community. Along with the local bookstore, it is one of two places that residents in Waimea and Kekaha can go for reading material. The library also engages with community members to understand their needs and what kinds of programming can best support them.
Librarian Michelle Young has a lot of experience with hosting one-on-one conversations with her community as part of the OCLC's Small Libraries Create Smart Spaces grant. With the American Library Association's Libraries Transforming Communities: Focus on Small and Rural Libraries grant, Young saw an opportunity for her library to build on its existing community engagement by hosting group discussions about local issues. "I didn't want to just apply for the grant [and] try to force a topic," Young said. "I wanted it to be organic."
Kauai County's land purchase provided the perfect organic opportunity for the community discourse that Young and the library wanted to support. The County had already asked people to share their feedback on the large parcel of land in the library's service area, a project called "Waimea 400", through comment boxes placed around town.
Young wanted to take the comment boxes a step further. She asked the project leaders if the library could host a series of conversations where community members could talk about how to use the land. During these "Talk Stories", participants could hear about the potential development plans from County leaders and have their say in the decision.
Revealing community sentiment
Holding space for these kinds of conversations is important. In Waimea's case, the conversations unearthed some questions of trust issues within the community. A few days before the first discussion took place, Young learned that some of the participants had previously had negative experiences with community planning processes and were skeptical of the County leaders. While she did not think that conversations about a development project would be confrontational, Young, who described herself as conflict-averse, was nervous. However, she didn't allow nerves to hold her back. "I think it's important to have these kinds of conversations that matter," she said. "And if the risk is that there's going to be discomfort or challenges, I want to be courageous about it and still do it."
To prepare for the conversations, Young took ALA's course on facilitation which included suggestions on setting expectations to avoid conflict. This training helped her structure the conversations in ways that made participants on both sides feel comfortable and contribute constructively to project plans. County representatives listened and revised plans based on what they heard. And for their part, the attendees appreciated having an in-person forum to voice their concerns to County leaders.
With the library's help, the community came to enough of a consensus about what to do with the land to move forward with next steps. The success of these conversations has motivated Young to host similar discussions in future. Her next topic, early learning and homeschooling, is likely to be much less contentious but Young is prepared if sources of conflict should arise.
Knology is a nonprofit research organization that produces practical social science for a better world. The organization pursues this goal to help professionals in a variety of sectors build inclusive, informed, and cooperative societies that can thrive together with the natural systems on which we all depend. As a transdisciplinary collective of over 30 social scientists, writers and educators, the organization's work process is built on equity, transparency and deliberation.
Date / Time
Wednesday, April 27, 2022 - 09:30