Hosting Difficult Conversations
Library workers share their takeaways from hosting difficult conversations with their communities. 
The Libraries Transforming Communities: Focus on Small and Rural Libraries initiative supports small and rural libraries to engage their communities in discussion around issues that matter. However, the most important topics to talk about are often the most controversial. Here are two stories of how librarians prepared for difficult conversations.
Owls Head Village Library, Owls Head, Maine
Diane Nelson is the vice-president of the Owls Head Village Library, serving a town of 1,600 people on a shoestring budget. The grant funding she received from ALA made it possible for the library to expand beyond providing books, and one issue stood out as important to address through community engagement: a proposed 20-year operating agreement for Knox County Regional Airport, located in Owls Head.
T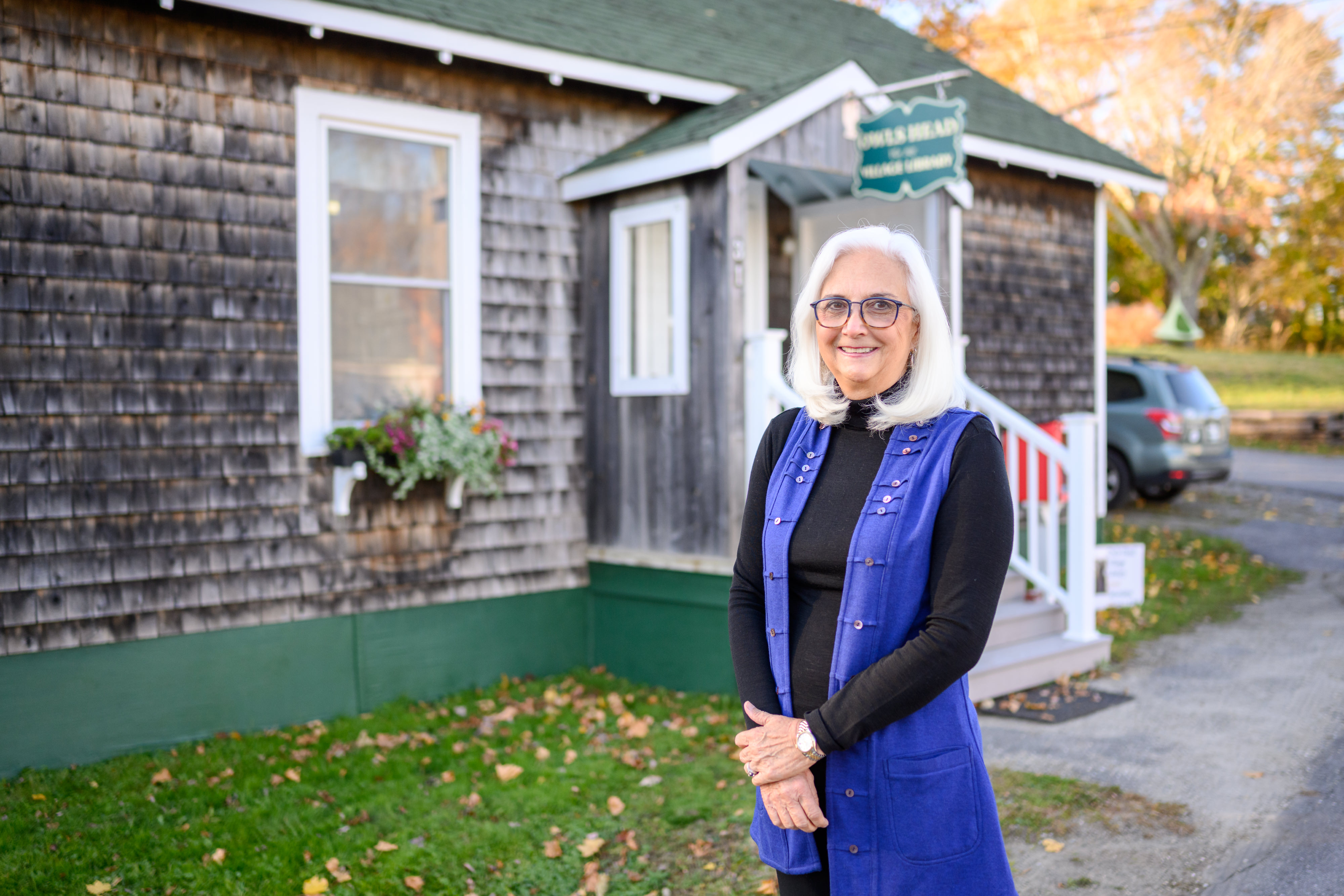 he local government had held a meeting on the proposal in November 2020, but due to COVID restrictions the building where it was held could not accommodate everyone who wanted to attend, and most people remained unsure of the proposed agreement's details.
Nelson and the library's president, Kerry Hadley, had originally planned to partner with a group of citizens who were trying to address concerns about the agreement. However, as Nelson describes, this group "went rogue." As individuals who felt strongly about wanting to limit the airport's ability to grow, this group of residents began anonymously mailing out materials showing large jets lined up on a runway, portraying the expansion as much more extreme. "Our goal with the webinar was to present factual information from the officials directly involved, not opinion."
As the library's webinar was its first foray into community engagement, Nelson was acutely aware of the need to maintain objectivity. While she found ALA's online course on facilitation techniques valuable, she had not had an opportunity to speak with other librarians tackling issues that could "potentially cause a problem for the library." She had also never run an online event or even used Zoom before. To ensure everything went smoothly, she used part of the grant funding to hire an external moderator with no ties to the community. While this moderator enforced the ground rules for discussion, Nelson and the library board were able to direct questions to the appropriate panelists (including representatives from the town, the county, the airport, and after the webinar via email, the FAA).
The webinar went smoothly, with over 140 people in attendance. Feedback afterward was very positive, with people on both sides of the issue thanking the library for providing information, and Nelson reports that "not one person gave any indication that they thought the library was behind one party or the other." After seeing this success, she feels confident that she can moderate future library events herself, although she hopes that the stakes will be lower for the next topic the library takes on.
North Liberty Library, North Liberty, Iowa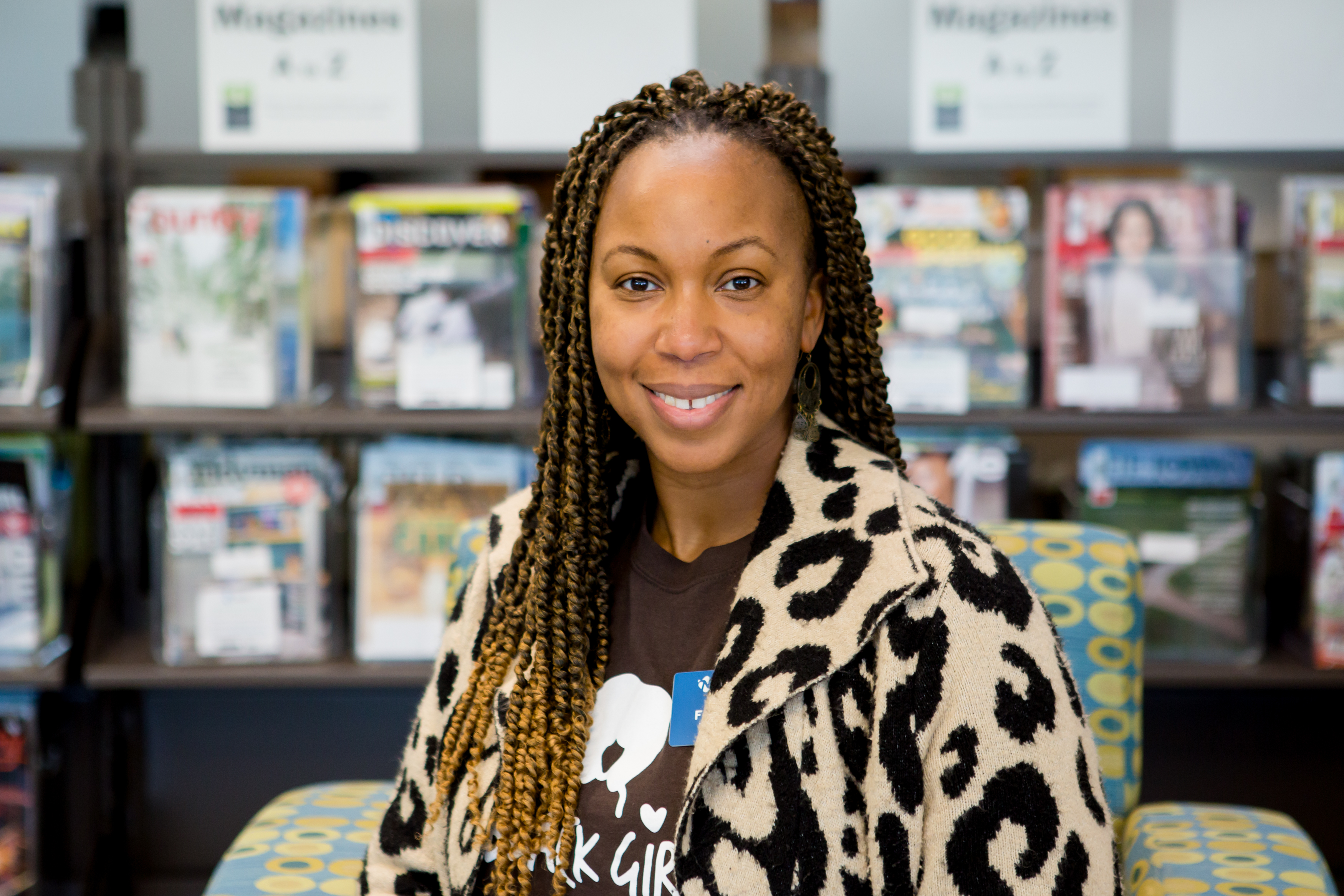 Kellee Forkenbrock, Public Services Librarian at North Liberty Library in Iowa, was preparing to host her second conversation at the library when we spoke to her. The first, focused on food and health inequity in North Liberty, was very well-received, even earning a front-page feature in the local news. The second discussion, on returning to school during COVID, would be held only a few days before the school year began.
Forkenbrock herself has children in school, and the discussion panel she put together included parents and a current high-school student in addition to educators and school administrators. She recognized that people would be on edge and that the conversation would be tackling what was "probably the most contentious topic" in the community.
Forkenbrock describes herself as an extrovert and "no stranger to controversy myself," but realizes that facilitation requires a very different approach than she takes in her personal life: "In my librarian role, it is going to have to be a lot of biting of the tongue, making sure that everyone is heard."
Before launching the library's conversation program, Forkenbrock completed the ALA facilitation course online and took part in a series of coaching calls to practice facilitation techniques with other librarians in the LTC program. She felt that having a chance to apply what she had learned and to hear from others planning similar events before facing a potentially heated situation was very valuable.
Forkenbrock emphasized that being a good listener was essential both for facilitators and conversation participants, and planned to start the conversation with ground rules about listening with empathy and accepting that "this is a tense topic, not everyone is going to agree."
Although we spoke to Forkenbrock before the COVID conversation, a blog post on North Liberty Library's website after the event reports that "Our panel of parents, students, educators, and local school administrators engaged the conversation and its attendees with honesty and empathy – two traits that seem to be missing from conversations about COVID."
Takeaways
Practice beforehand, and learn from how other people facilitate. If you can't do a "trial run" of the conversation you're planning, try putting facilitation techniques to work in your daily life when you run into conflict!
Make ground rules clear before the conversation, and make sure they're enforced throughout.
Stay neutral, even if you have strong feelings about the issue.
Know that libraries CAN host discussions around controversial topics – and the community will thank them for it!
Knology is a nonprofit research organization that produces practical social science for a better world. The organization pursues this goal to help professionals in a variety of sectors build inclusive, informed, and cooperative societies that can thrive together with the natural systems on which we all depend. As a transdisciplinary collective of over 30 social scientists, writers, and educators, the organization's work process is built on equity, transparency, and deliberation.
Date / Time
Monday, December 13, 2021 - 09:45