Using Programming Librarian in LIS Courses
Mary Stansbury shares how Programming Librarian can give students a competitive edge.
As a library science educator, and with concerns about saturated job markets as well as declining job opportunities, I'm always looking for ways to give my students a competitive edge. Instead of giving the future reference librarian only a hint of an introduction to programming in libraries, I want the future reference librarians that come out of my program to be able to hit the ground running and do more than answer reference questions. So, I've become a Programming Librarian evangelist! I've told many students about the website and have done some thinking about why I find it so useful.
A guiding principle of graduate professional education is to provide learning experiences that are relevant, current, and still grounded in the principles of the profession. At times, this principle can be impeded by the habit of higher education to revise and update a curriculum or program only after considerable deliberation and time, often rendering the change out of date long before it's implemented. Similarly, the materials used in support of coursework may also make currency and relevancy difficult to achieve simply because it takes almost as long to produce a textbook as it does to change academic programs. Many of us in library science education bring relevancy and currency into the development of learning experiences by incorporating well-designed, current, and pragmatic web-based resources, such as Programming Librarian.
Library science education is guided by accreditation standards and the competency statements and guidelines that come from various areas of our profession. For example, ALA's Core Competencies of Librarianship, Professional Competencies for Reference and User Services Librarians, Guidelines for Library and Information Services to Older Adults, and Competencies for Librarians Serving Children in Public Libraries are just some of the statements used to develop, deliver, and evaluate library science curricula. In particular, the guidelines that directly mention programming are those relating to specific populations, such as children or older adults. The content and support that I've found at Programming Librarian certainly helps me prepare course materials and learning experiences that meet the expectations not only of the ALA and related guidelines but also the expectations of the profession itself.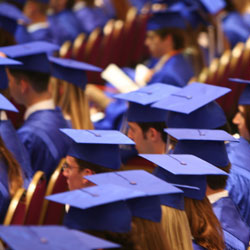 In addition to relevant, current, and pragmatic content, Programming Librarian provides an opportunity for students to understand the culture of programming librarianship. In many standard reference courses or in advanced electives that focus on library programming for one type of audience or another, approaches and considerations related to developing programs in libraries may be presented. Graduate students who may or may not have any direct experience with developing library programs can at least see how programming librarians think (to a certain extent) by reading the blog and the feature articles. It's very important for new professionals to understand how their peers communicate, as well as understand which issues are important.
Another reason Programming Librarian is such a great resource is because in addition to finding content for classes that specifically address programming in libraries, I can use the website for support for other classes. For example, right now I'm using the copyright tips for programming librarians as a discussion starting point for my foundations course in professional principles and ethical issues. Using this real-world perspective as context for discussion of core issues is a perfect combination. My students are more engaged with the big idea when they have some feel for how that big idea is expressed in the trenches. Anyone who's ever taught or taken a graduate-level course in library science has probably experienced the moment when someone (maybe yourself) says "All of this theory is great, but I want to know how to connect it to practice." Another area of the website I like is the articles about advocacy and marketing. Many of those ideas can be translated into other contexts in libraries.
So, in a nutshell, Programming Librarian is a useful resource for library programming courses and beyond!
Date / Time
Tuesday, April 6, 2010 - 17:00
Library Type
Academic / College
Public
School (K-12)
Special
Job Functions
Professional Development/Training